Today, I want to introduce three Rolex YachtMaster replica watches which VS factory has published since 2020. These three YachtMaster are the best of best if you are looking for a super clone YachtMaster. We are having a holiday now, if you are interested in any one of these YachtMaster, please contact me through email.
First, it is the white gold YachtMaster 226659 published in October of 2020 by VS factory. This has been the best-selling replica Rolex YachtMaster for almost two years, not one of the best sellers, it is the best seller, during these two years, this YachtMaster model was usually in sold-out status, in most times you need to wait for some days after placing an order with VS. The watch is made with 316F stainless steel, not platinum, some dealers said the watch uses 904L stainless steel, that's not true.
You can not tell if it is real 904L from the outside, but the replica watch is not really made with 904L. Well, this is not a big deal, this does not stop making it one of the best-selling Rolexs in the past two years. The biggest selling point on this replica lies in its movement, which is the best clone 3235 that has been claimed to have 72-hour power reserve, no other replicas in our market could have such long power reserve in the past. The replica is also finished in top quality, especially the case back, you can see correct engraving on the back of each lug, the replica will be better if VS factory offers rubber bands in different sizes.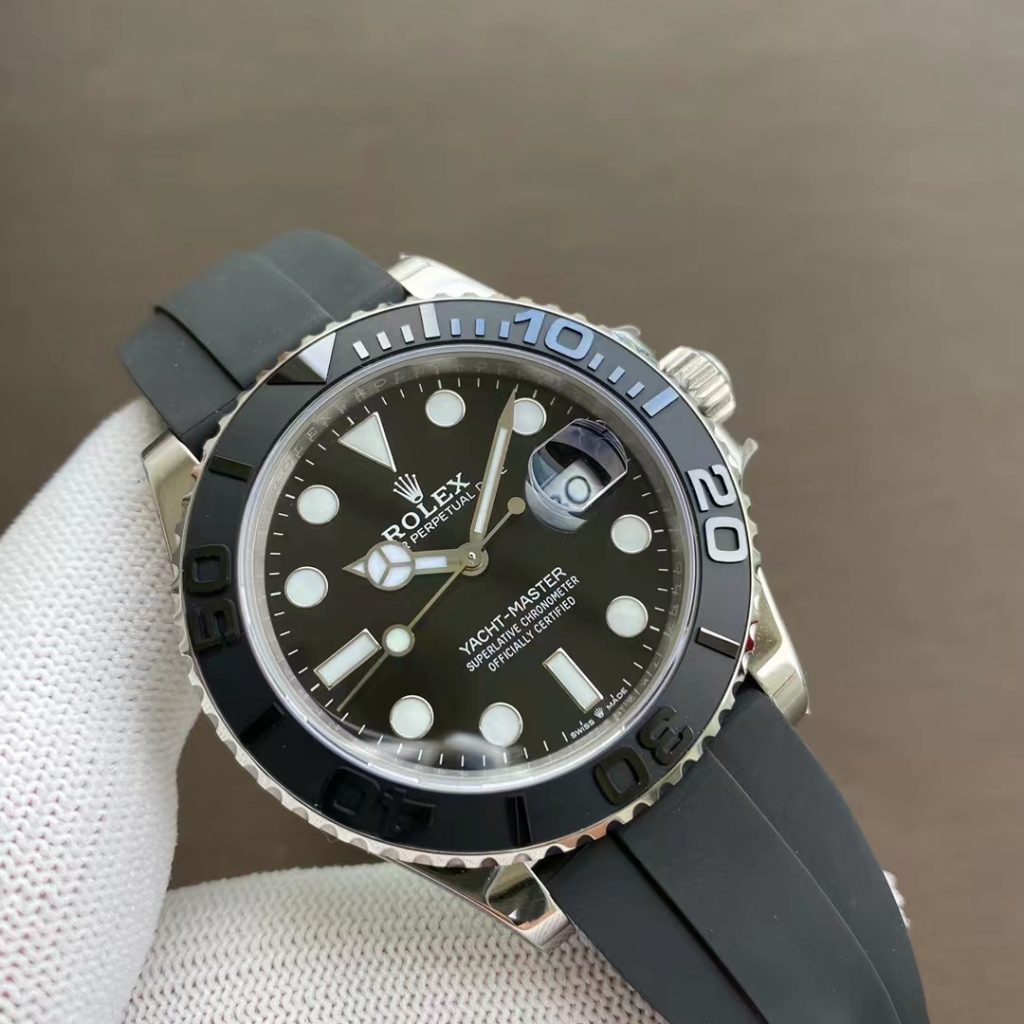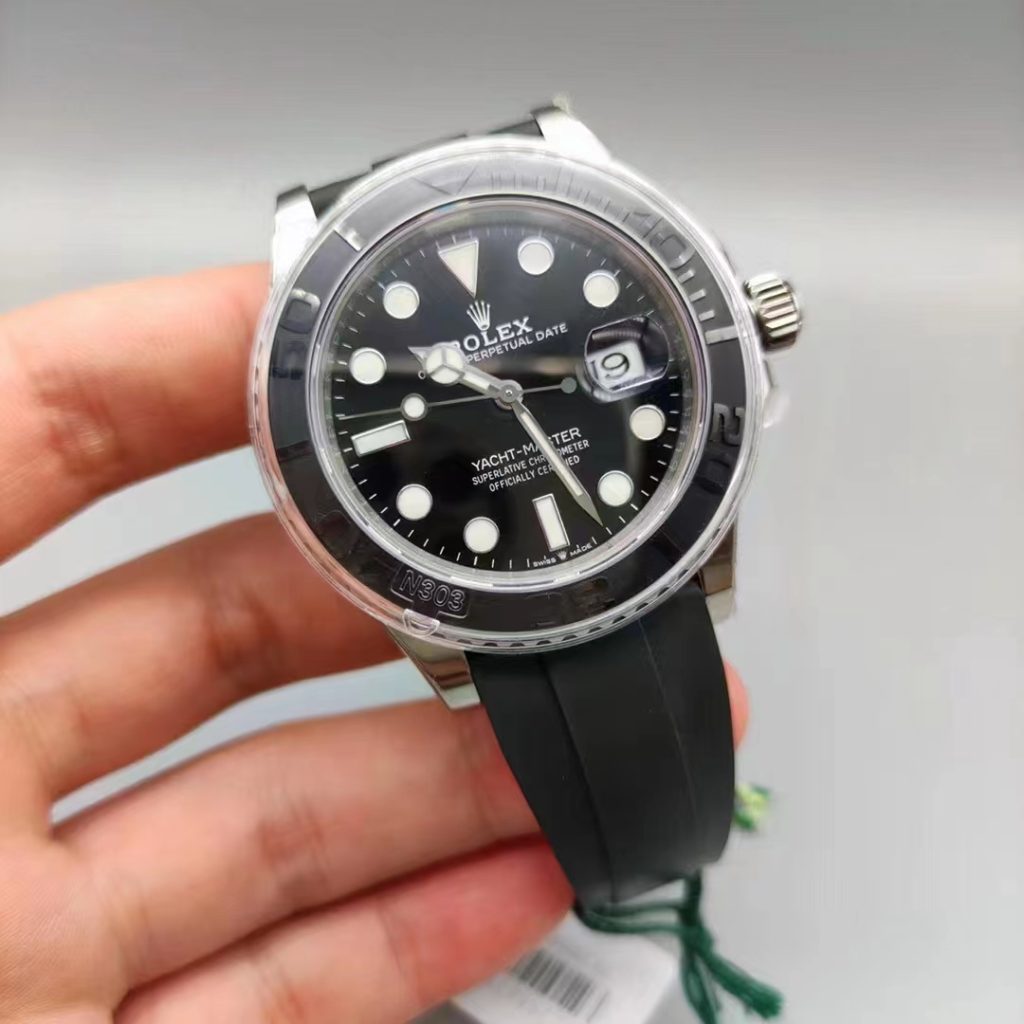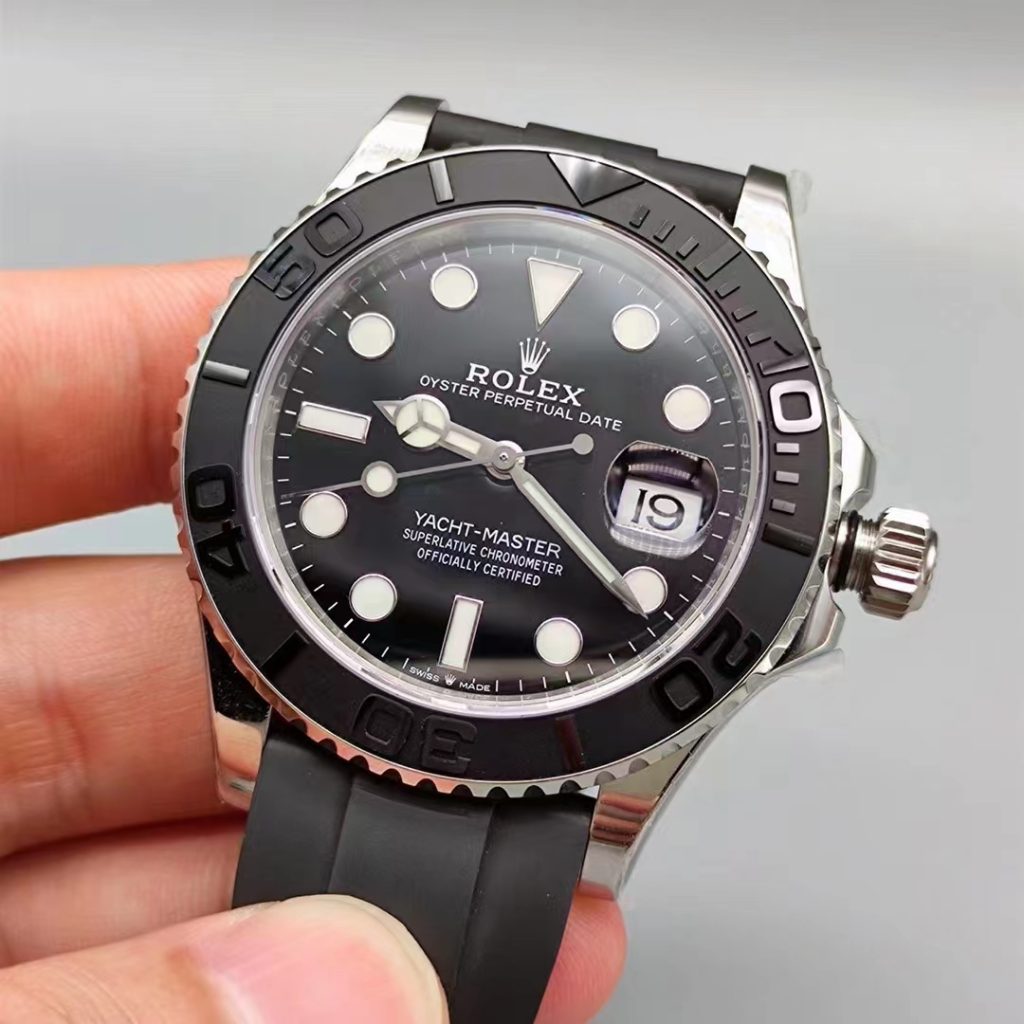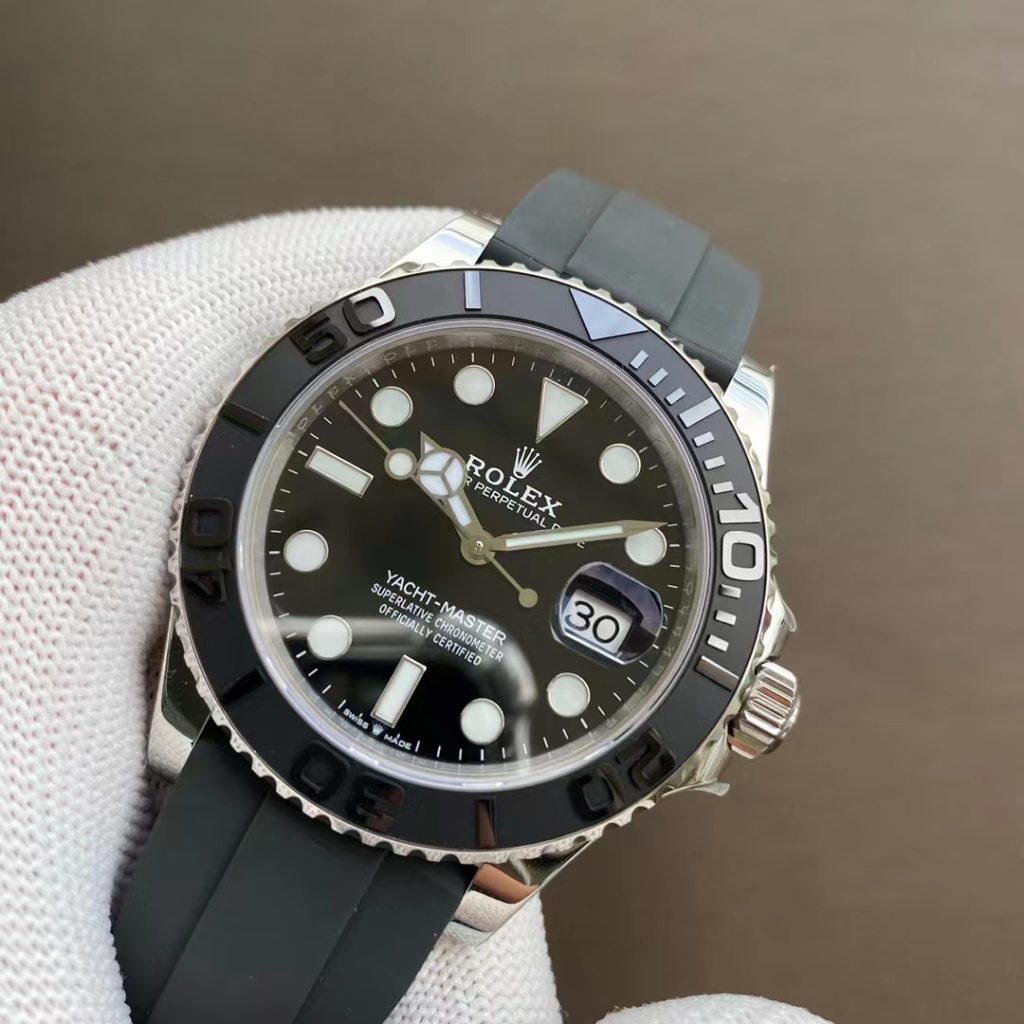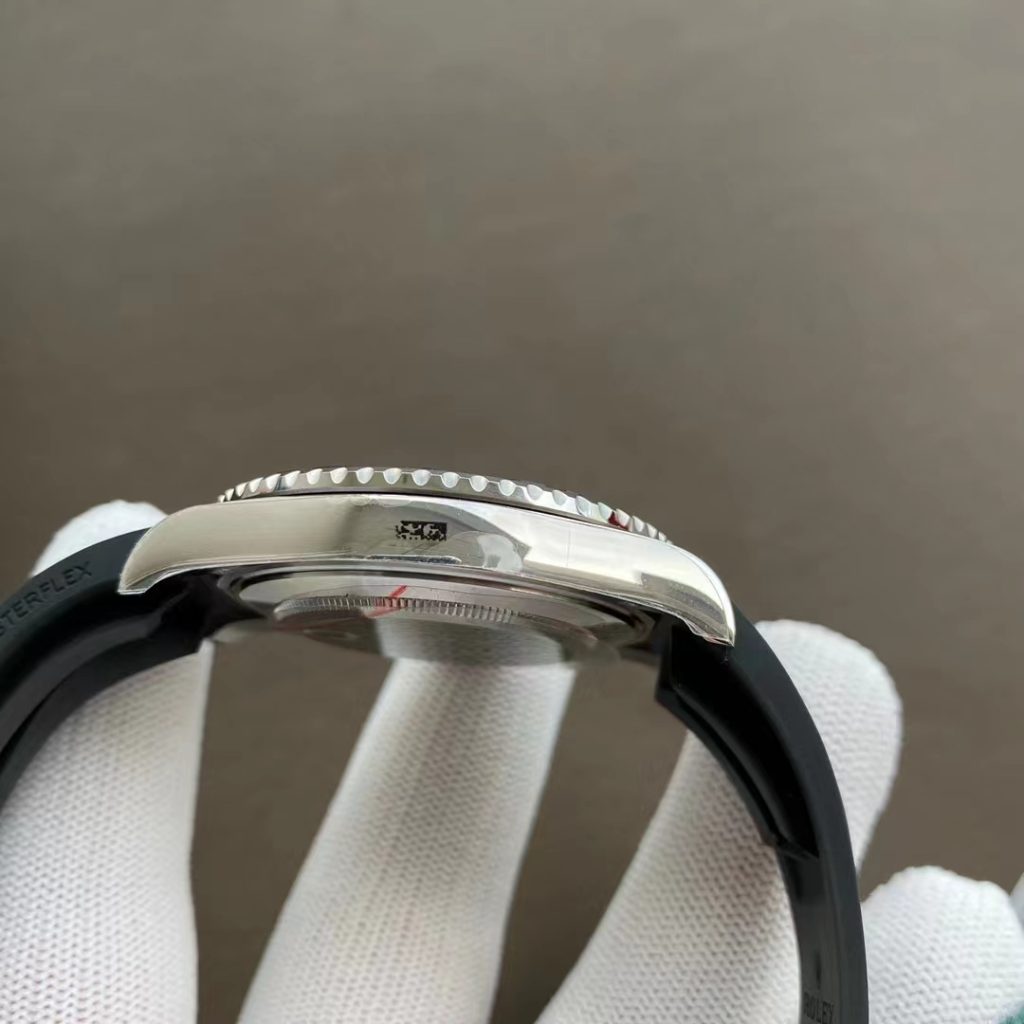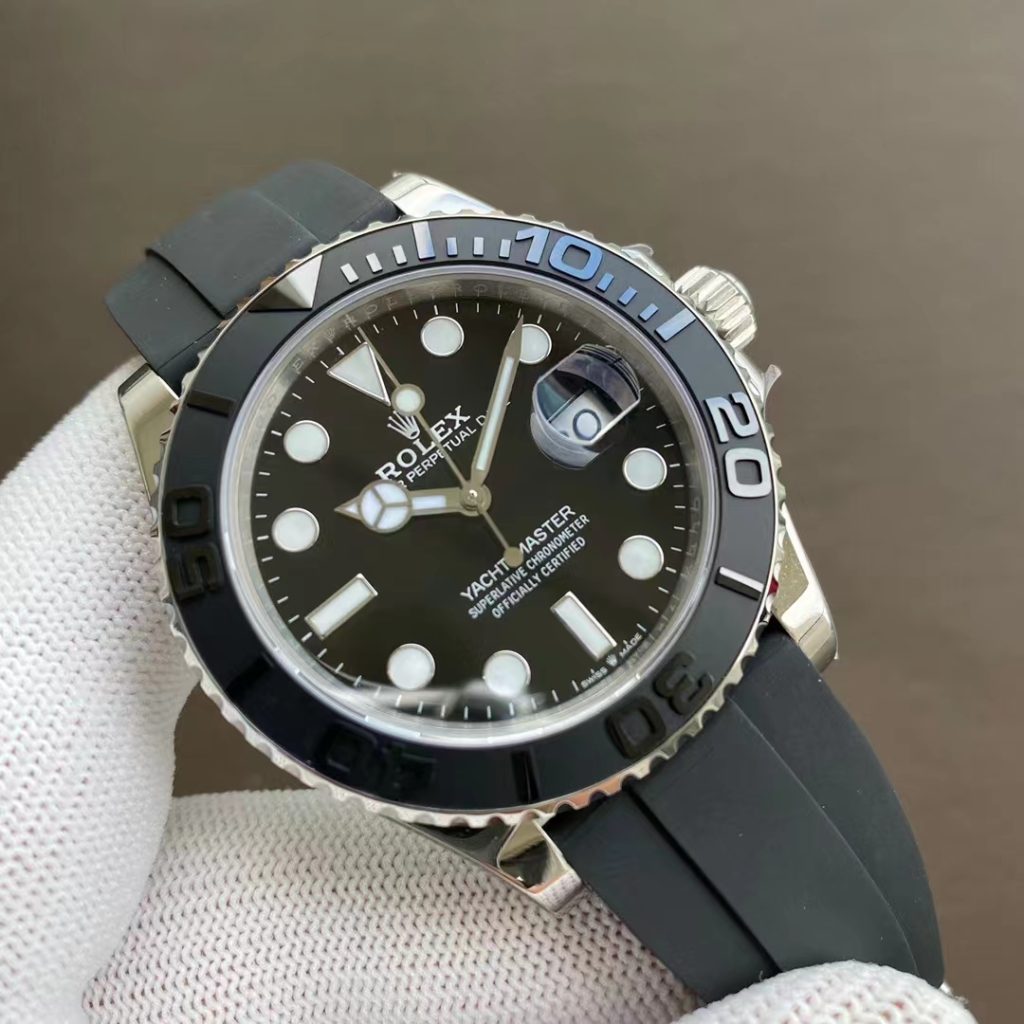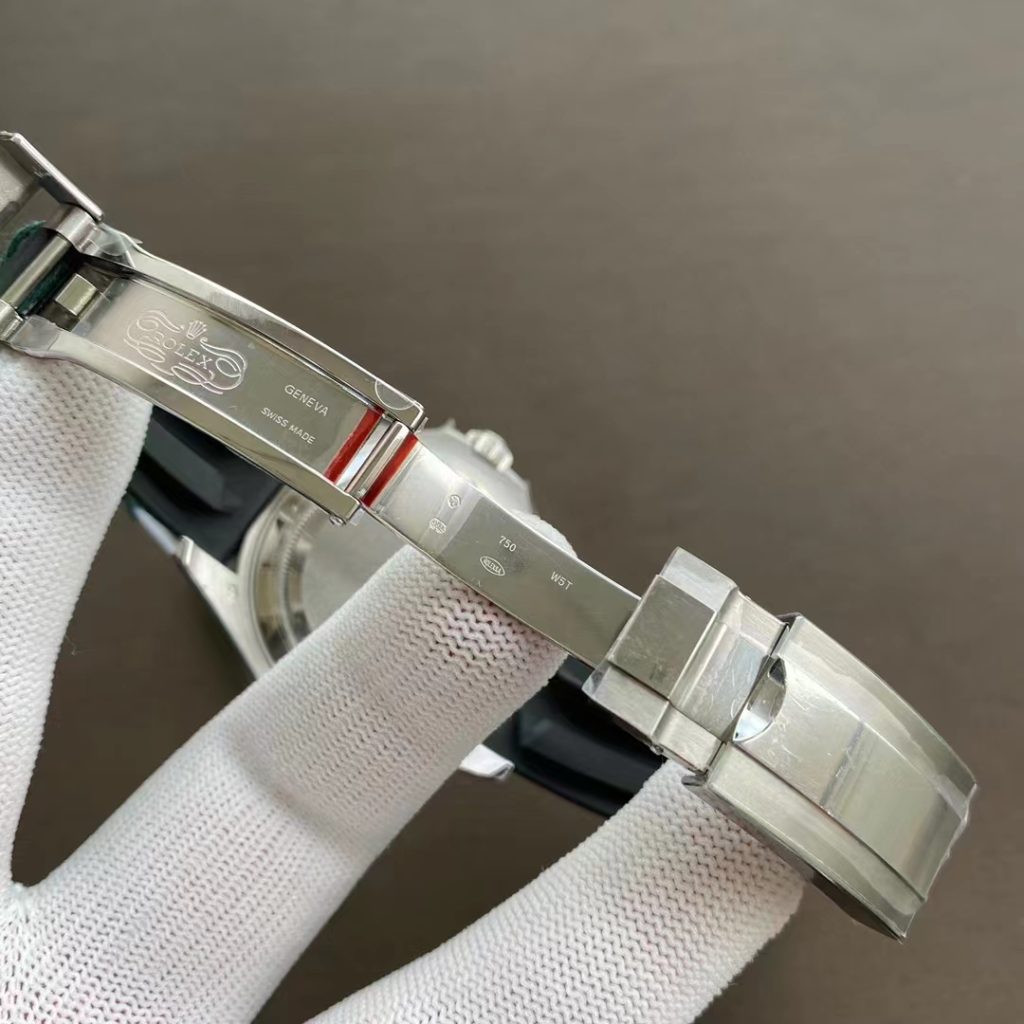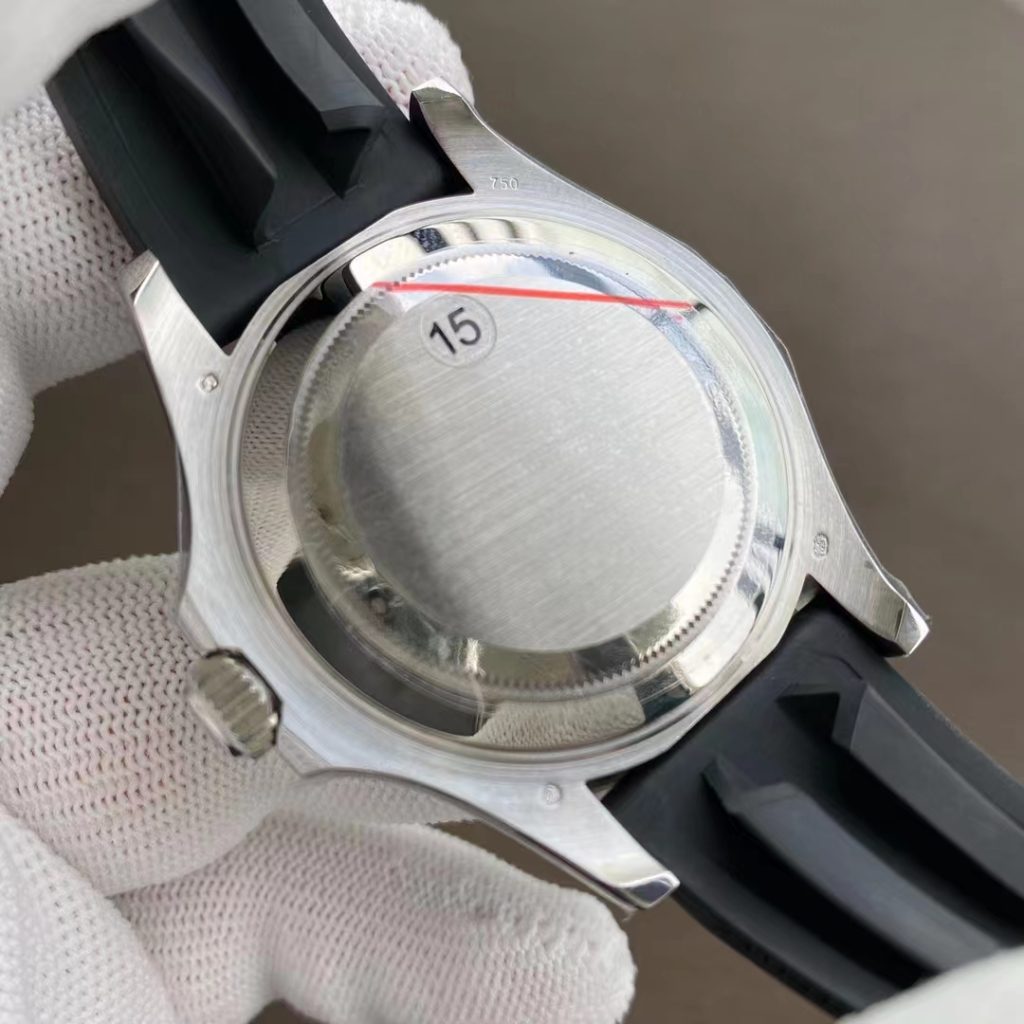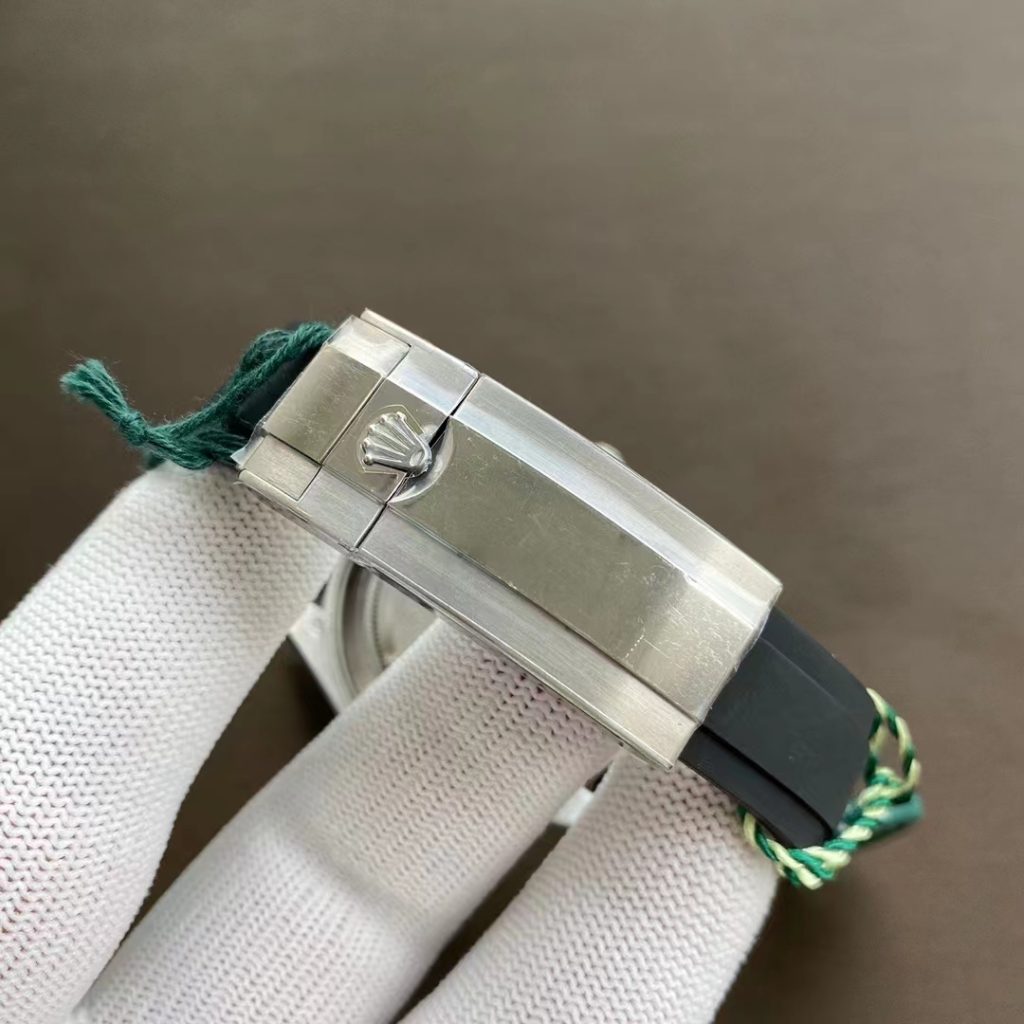 The second one is a YachtMaster in 40mm, the old model 116655, in rose gold with black rubber strap. This watch was just published in November of 2022, VS makes this watch with 904L stainless steel material, on the next improved version of 226659, I hope VS can also adopt 904L SS. This rose gold replica YachtMaster is equipped with a 3135 movement, for 3135 movement, the clone technology is very mature now, there are usually few or no issues on this movement. The rose gold coating, its thickness can be increased, certainly you need to pay extra, but usually no customers had this requirement, and the gold color can maintain for a long time.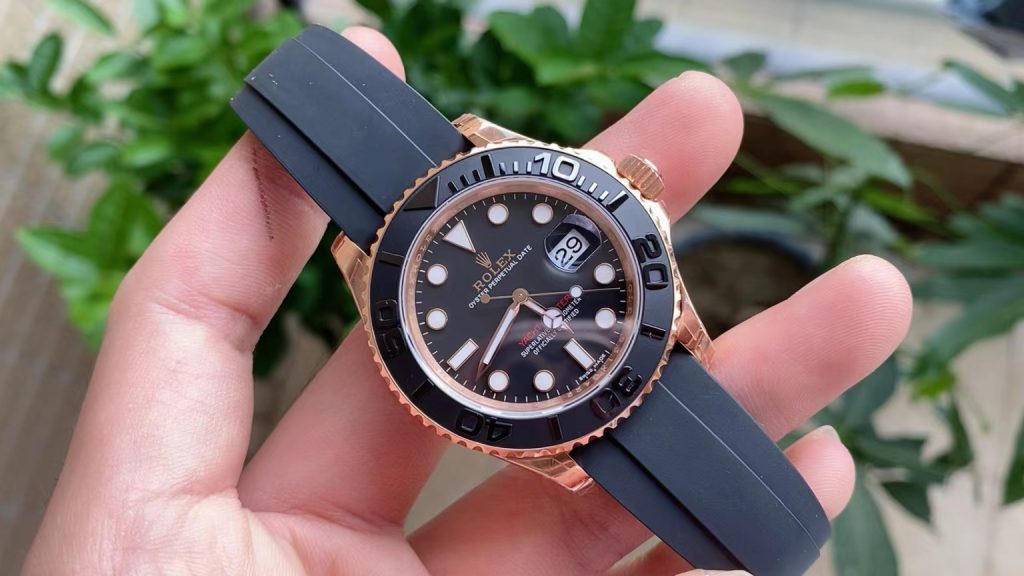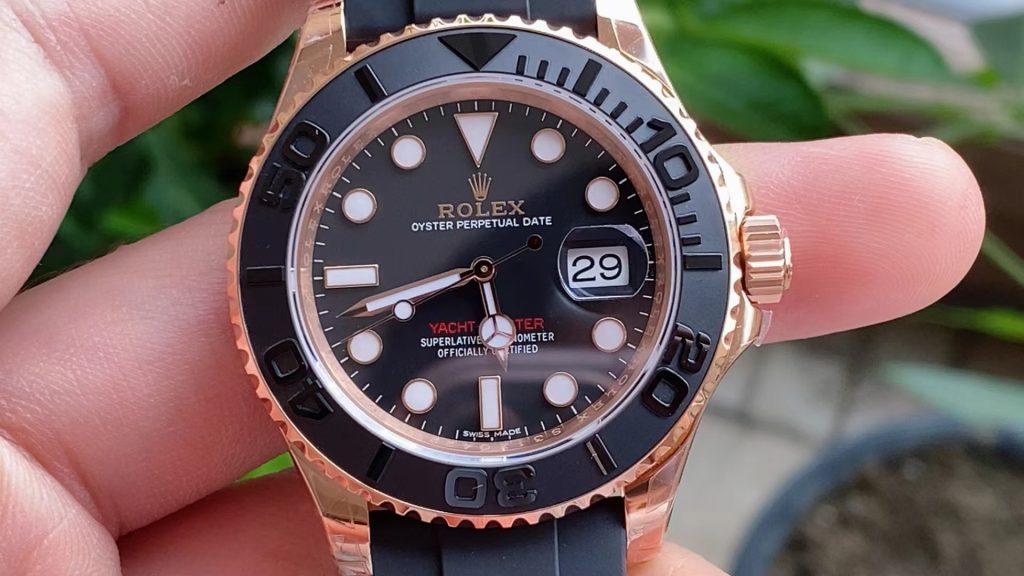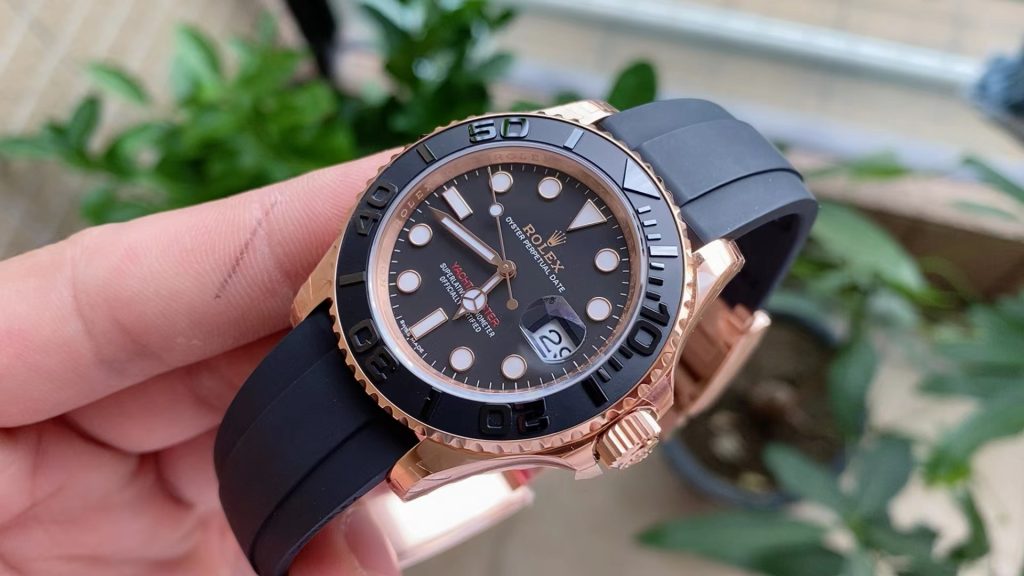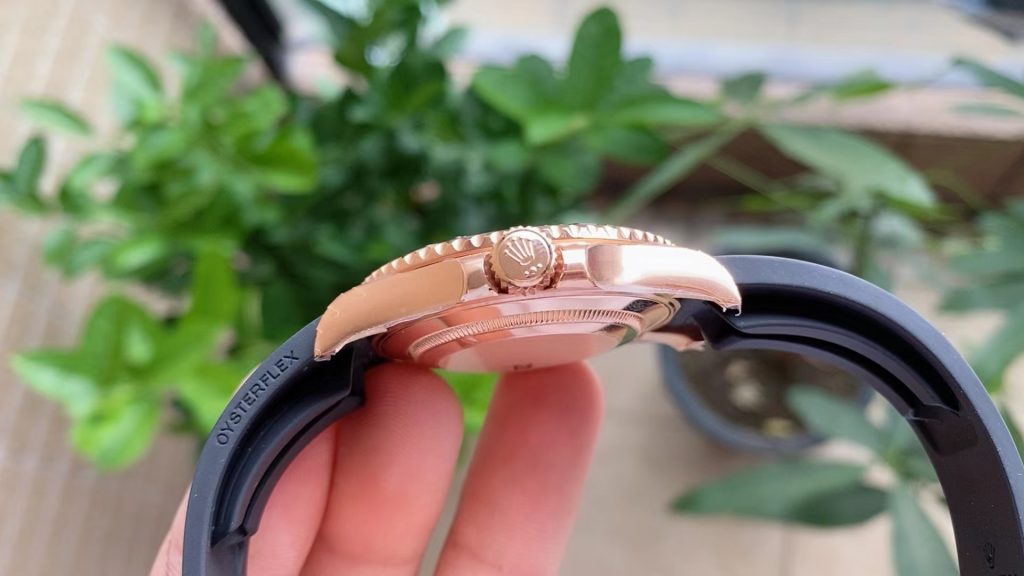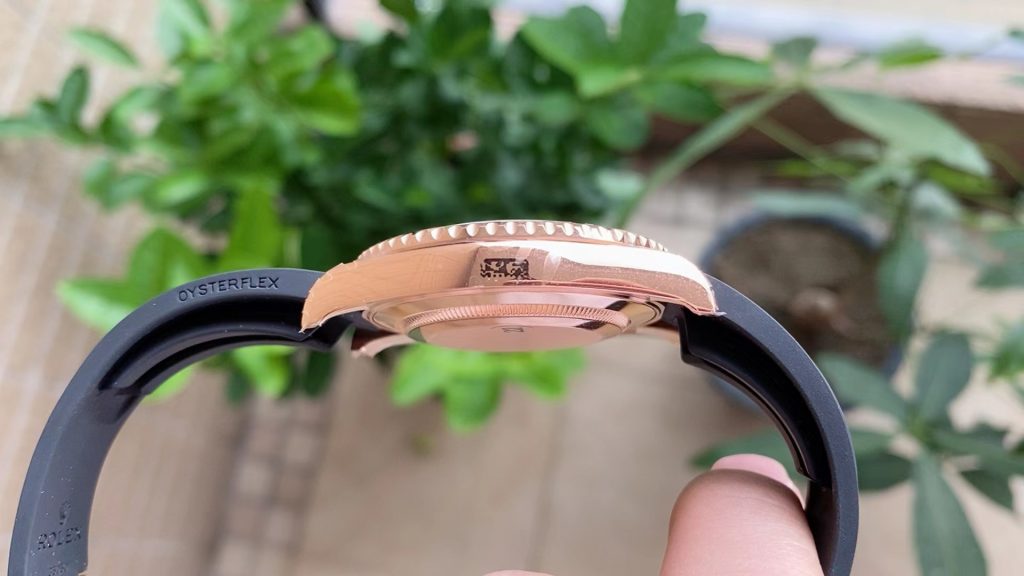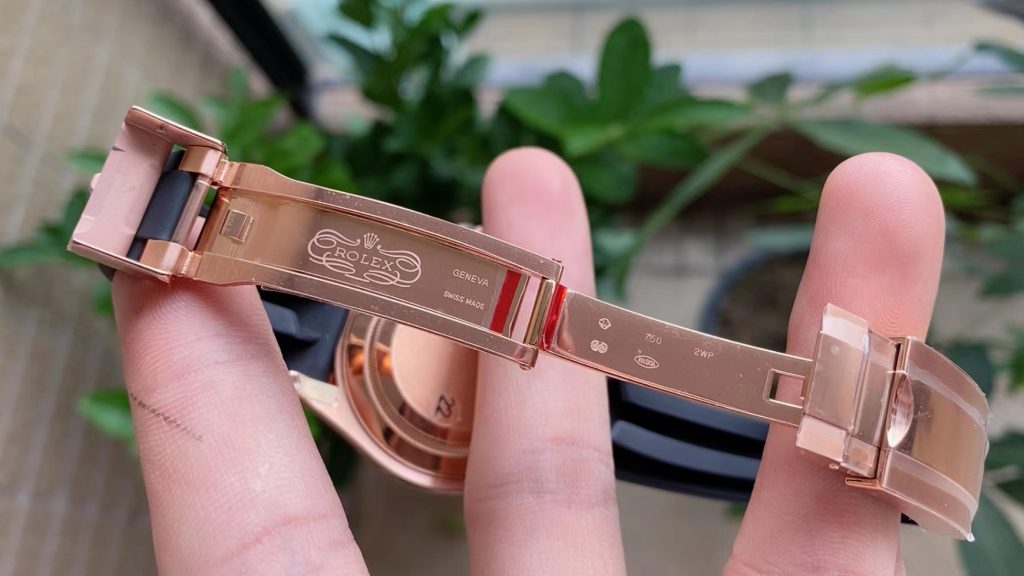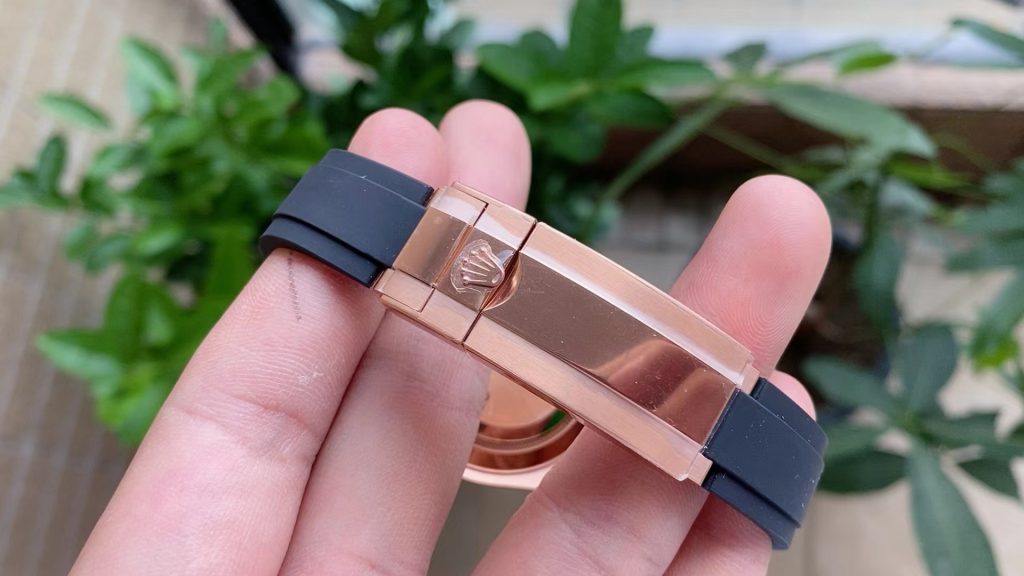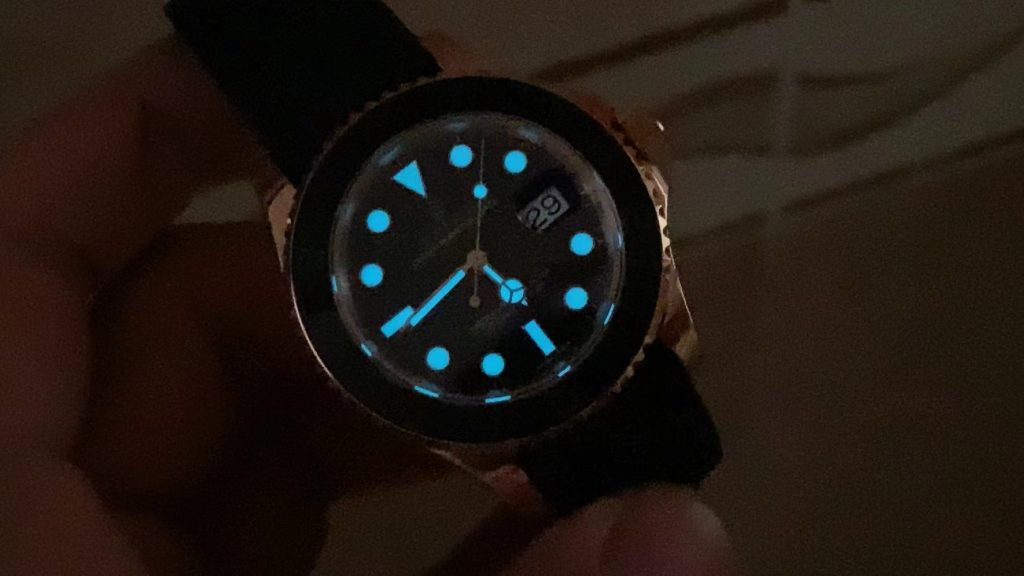 The third YachtMaster replica watch I want to introduce is 226658, which also has a 42mm case in yellow gold, this replica watch was just published in November, 2022. It is equipped with a clone 3235 movement, not like 116655 YachtMaster, this one has a larger case, the yellow gold tone looks exactly the same as that of genuine. The bi-directional rotating bezel has a black ceramic insert that features more tridimensional markers. The dial lume is blue, it looks as strong as that on genuine watch, but I am not sure if it can last that long like genuine watch's lume, no dealers made a test on this.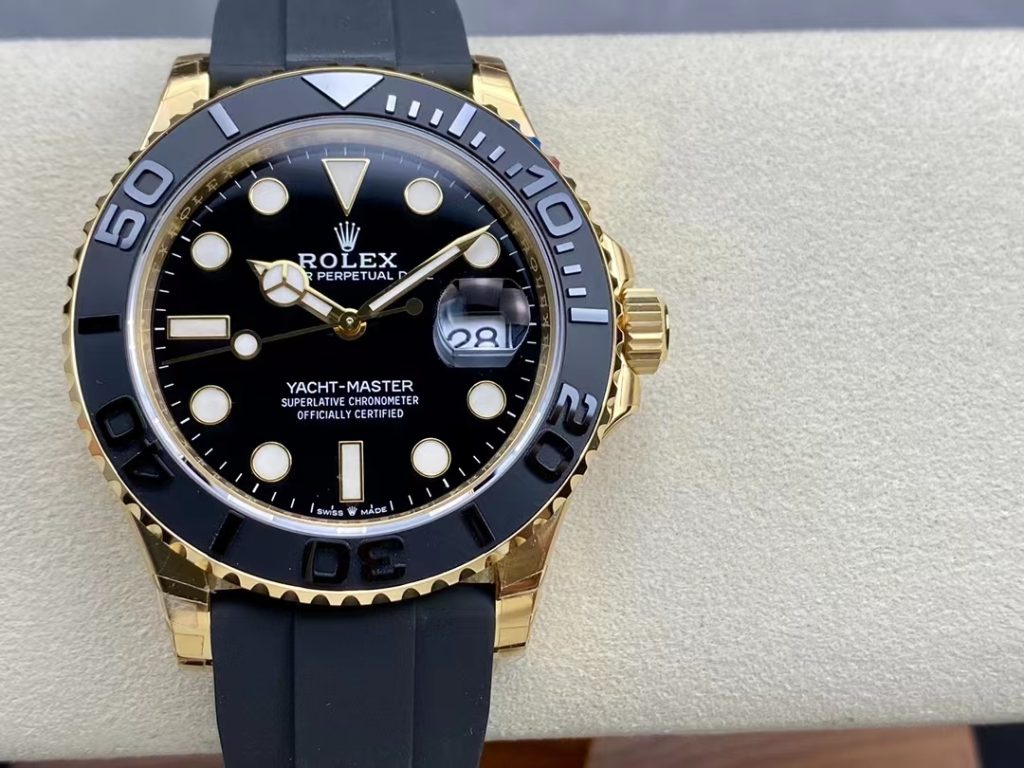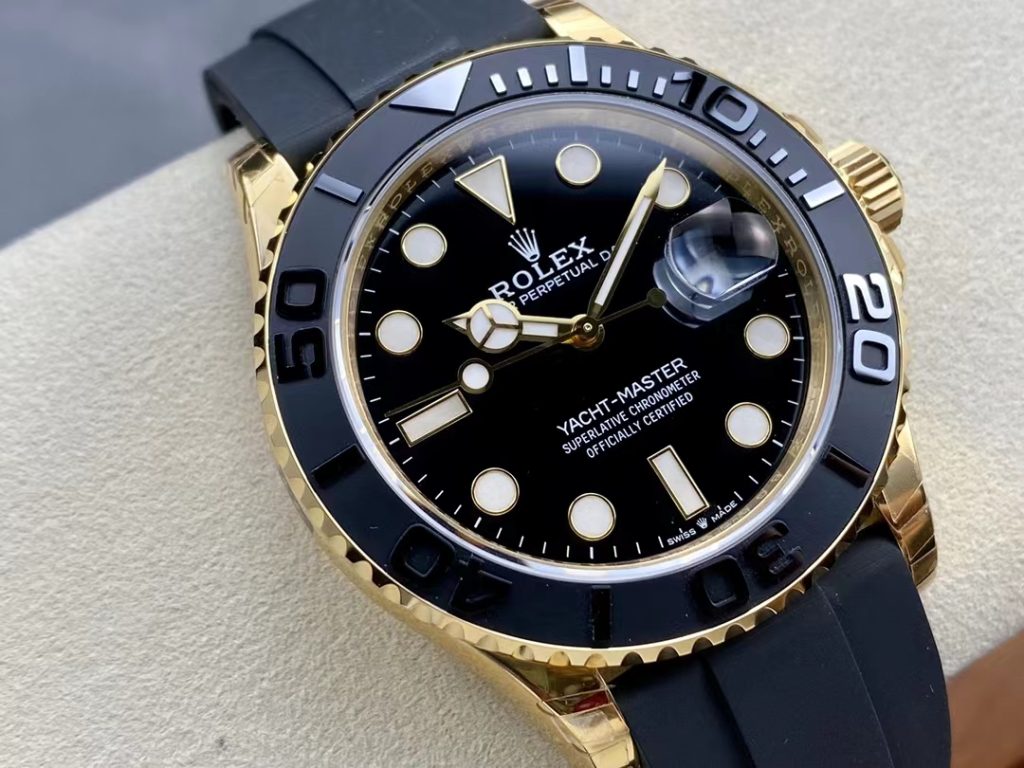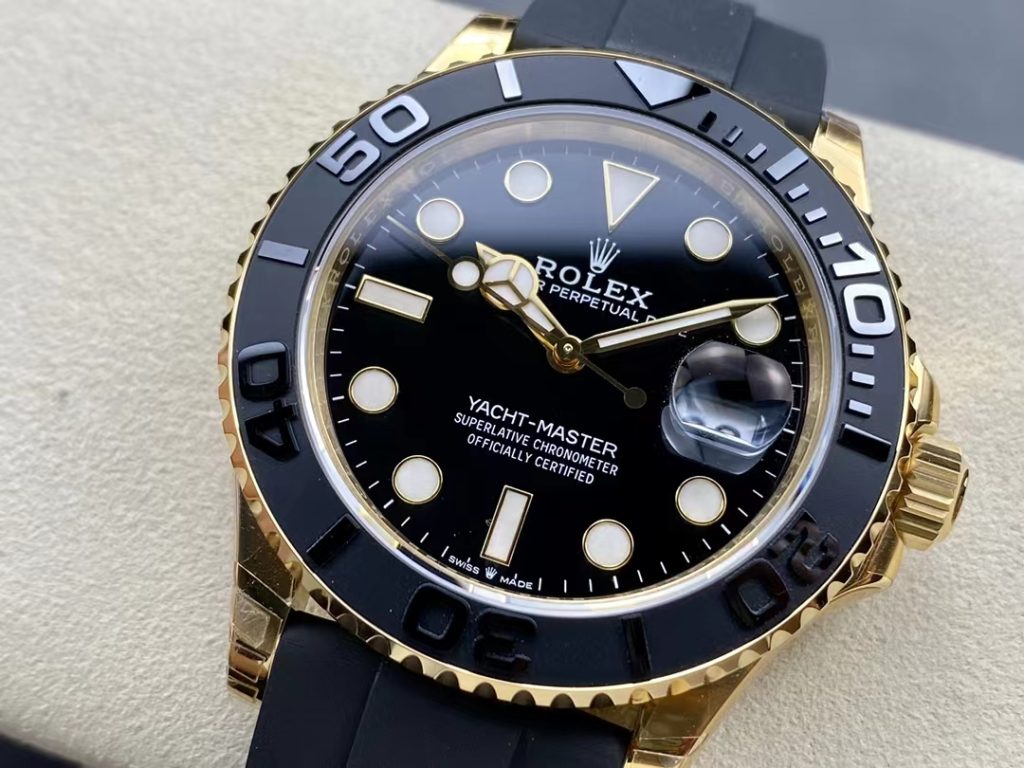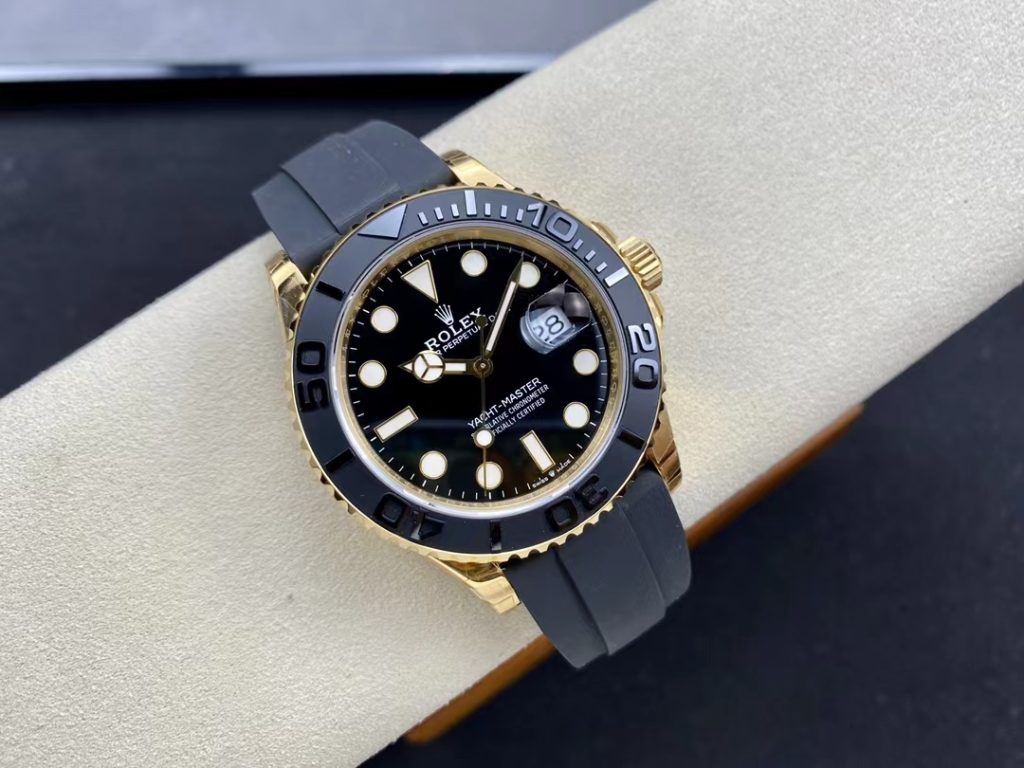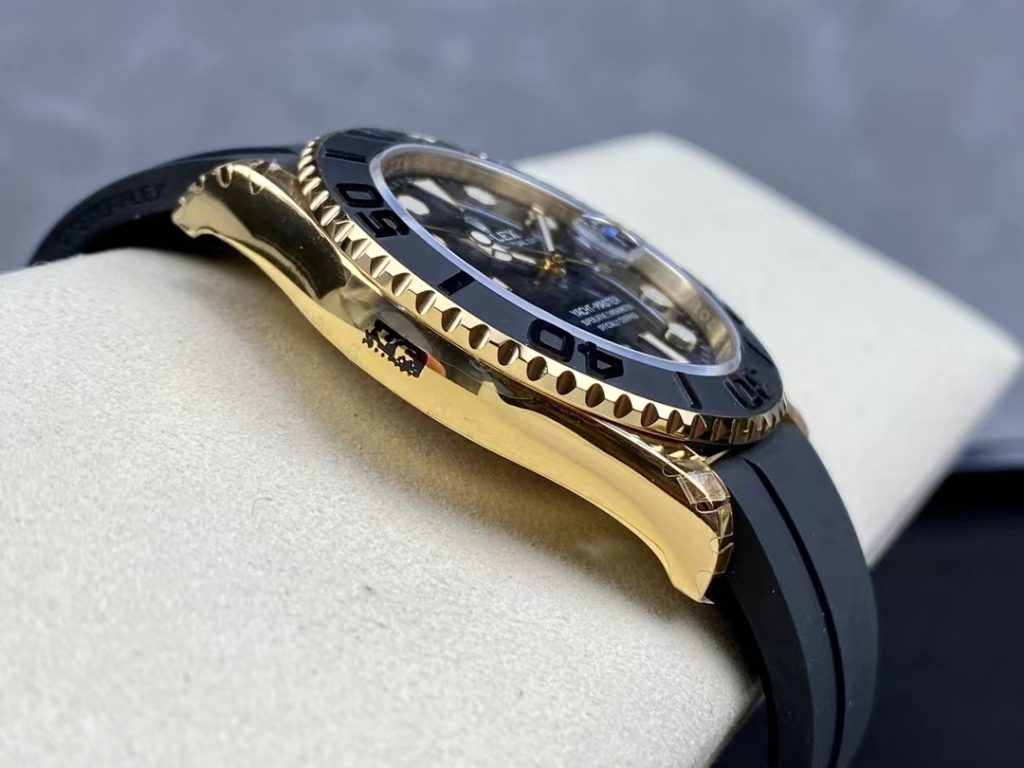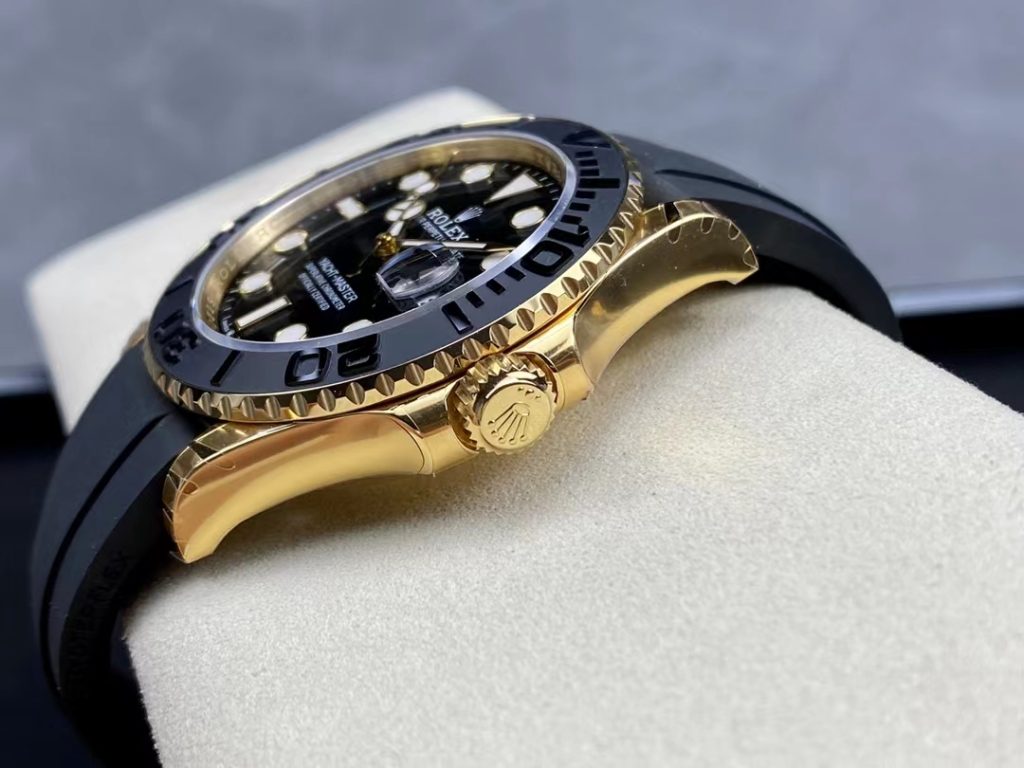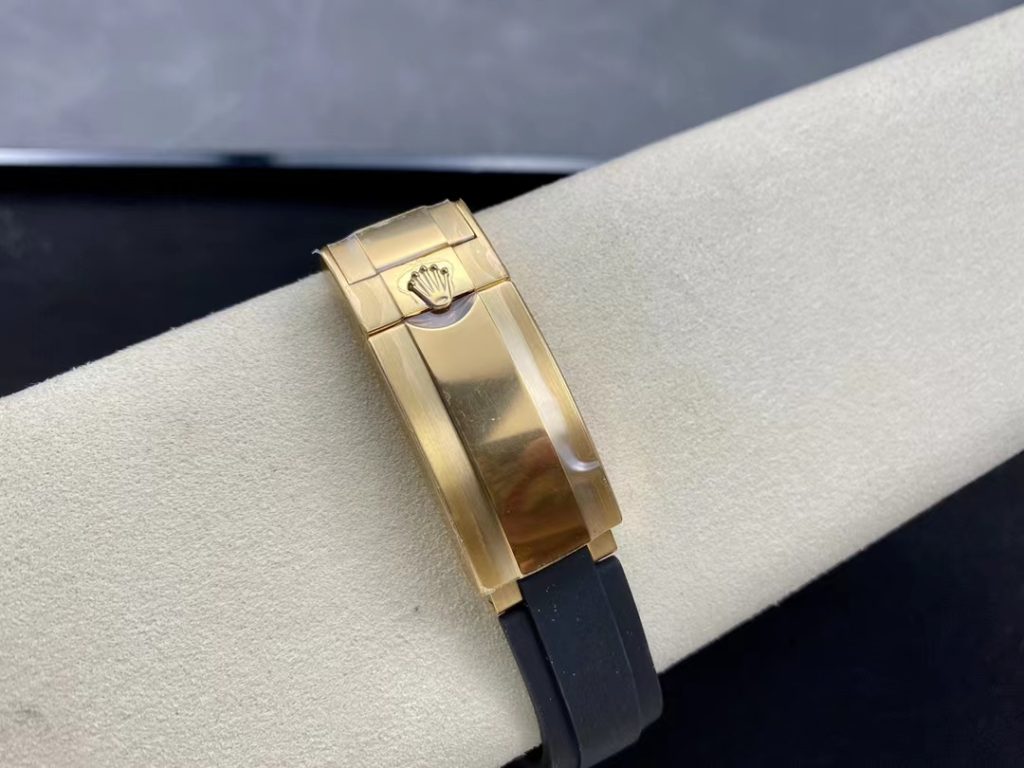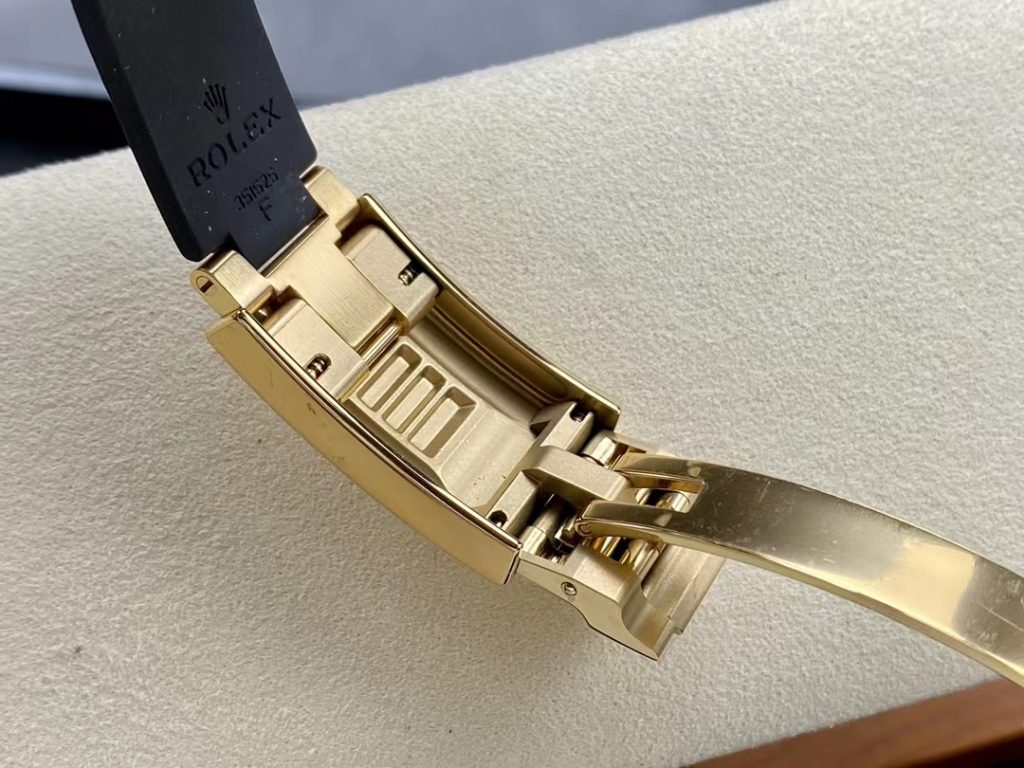 Currently VS factory only has these three YachtMaster replica watches, each has a rubber band on, if you want a YachtMaster replica watch on stainless steel bracelet, you can choose from Clean.