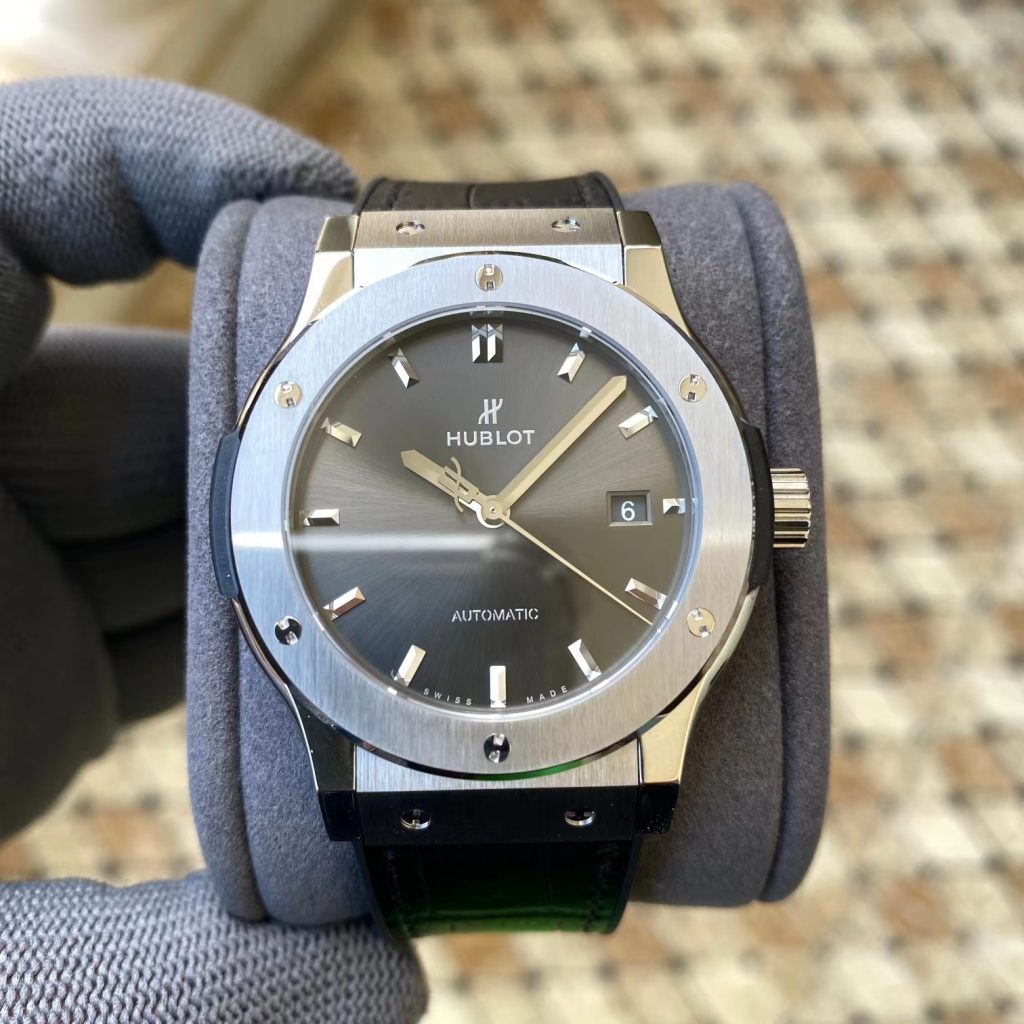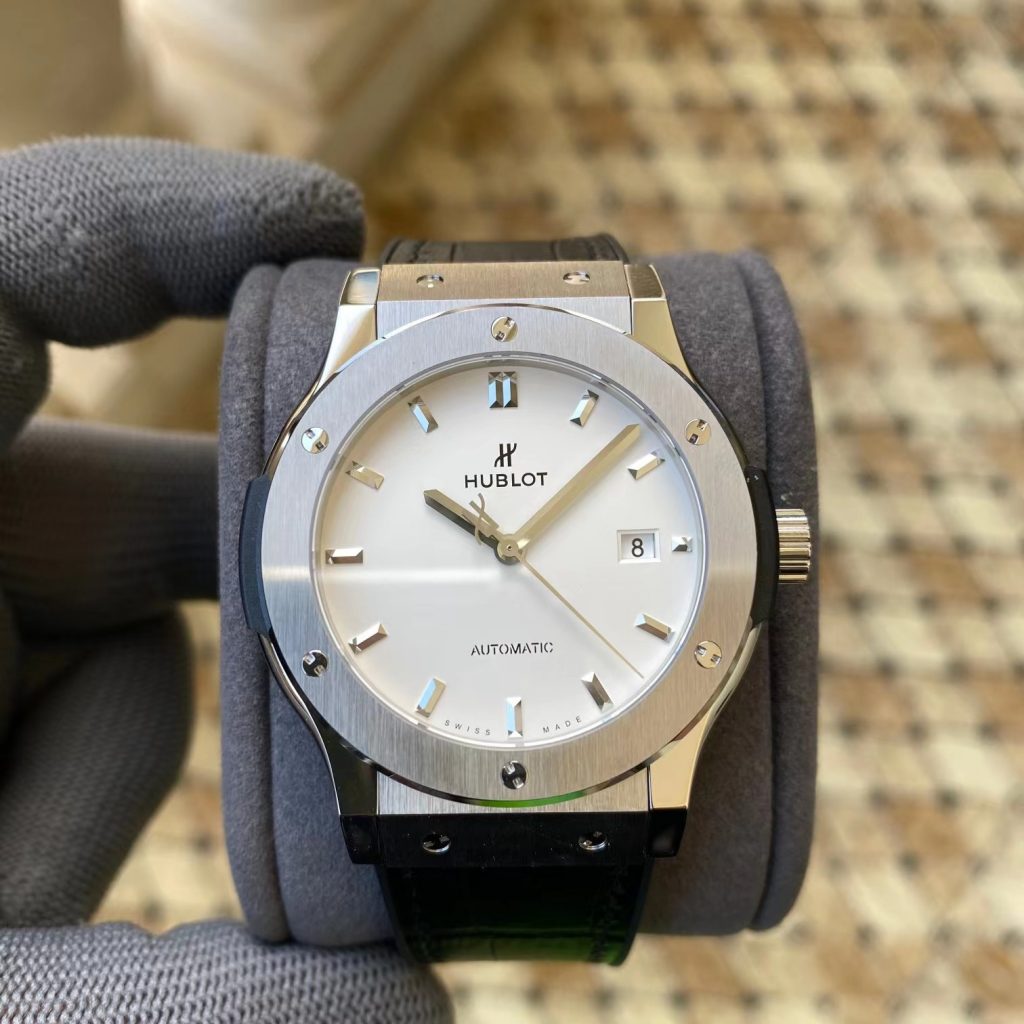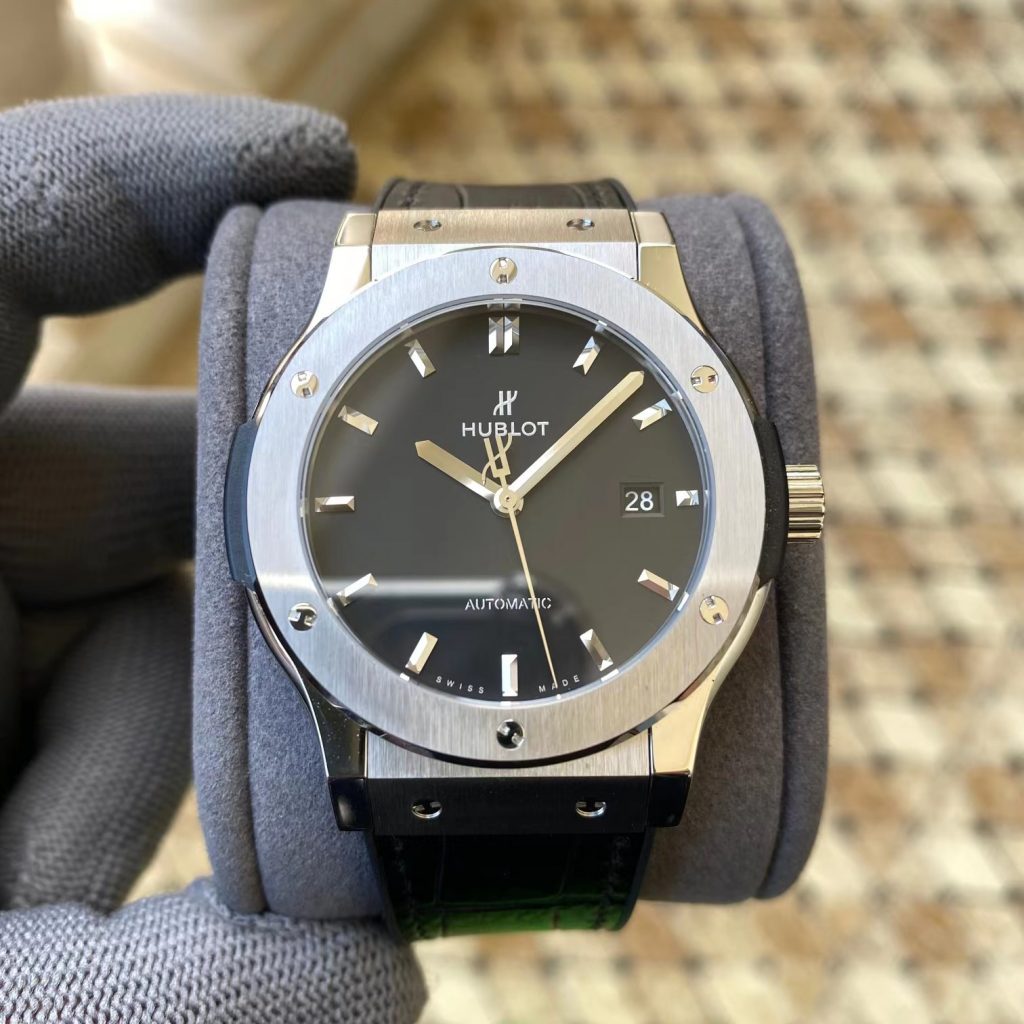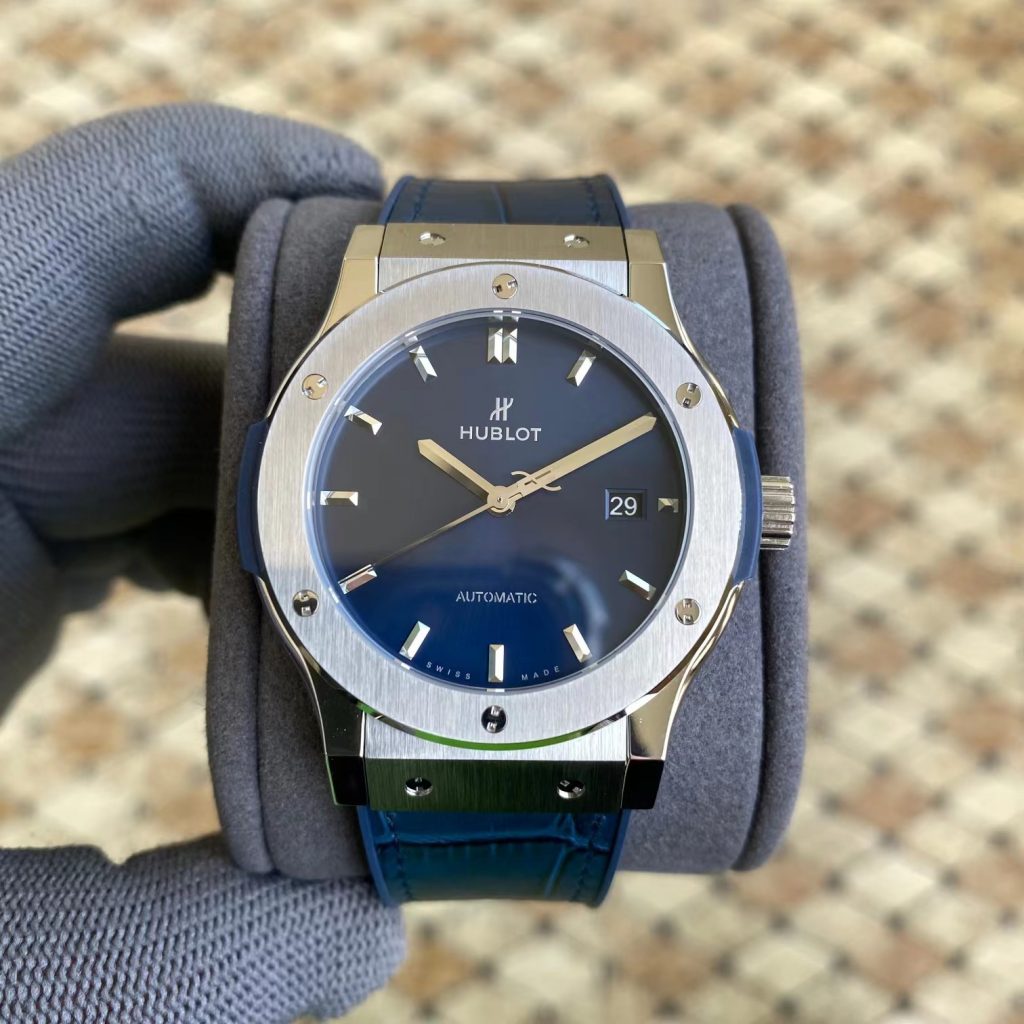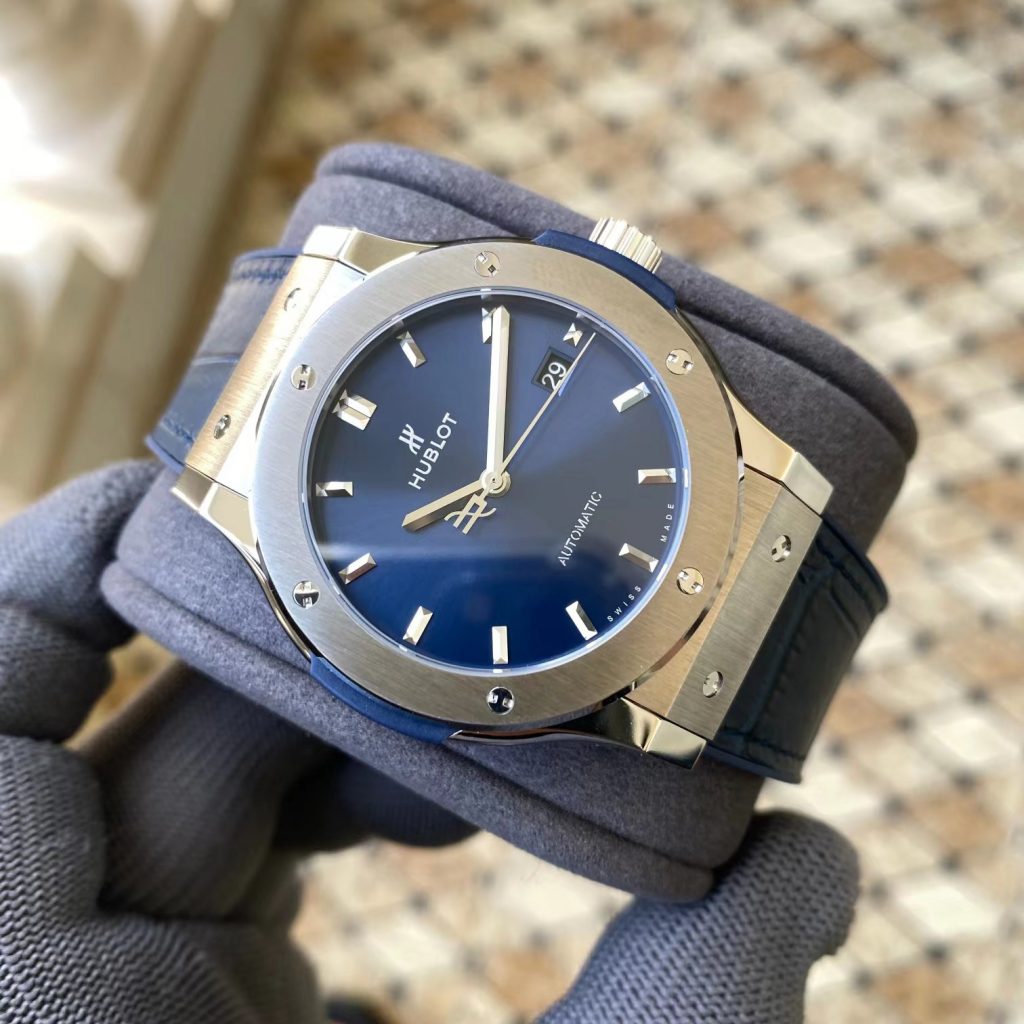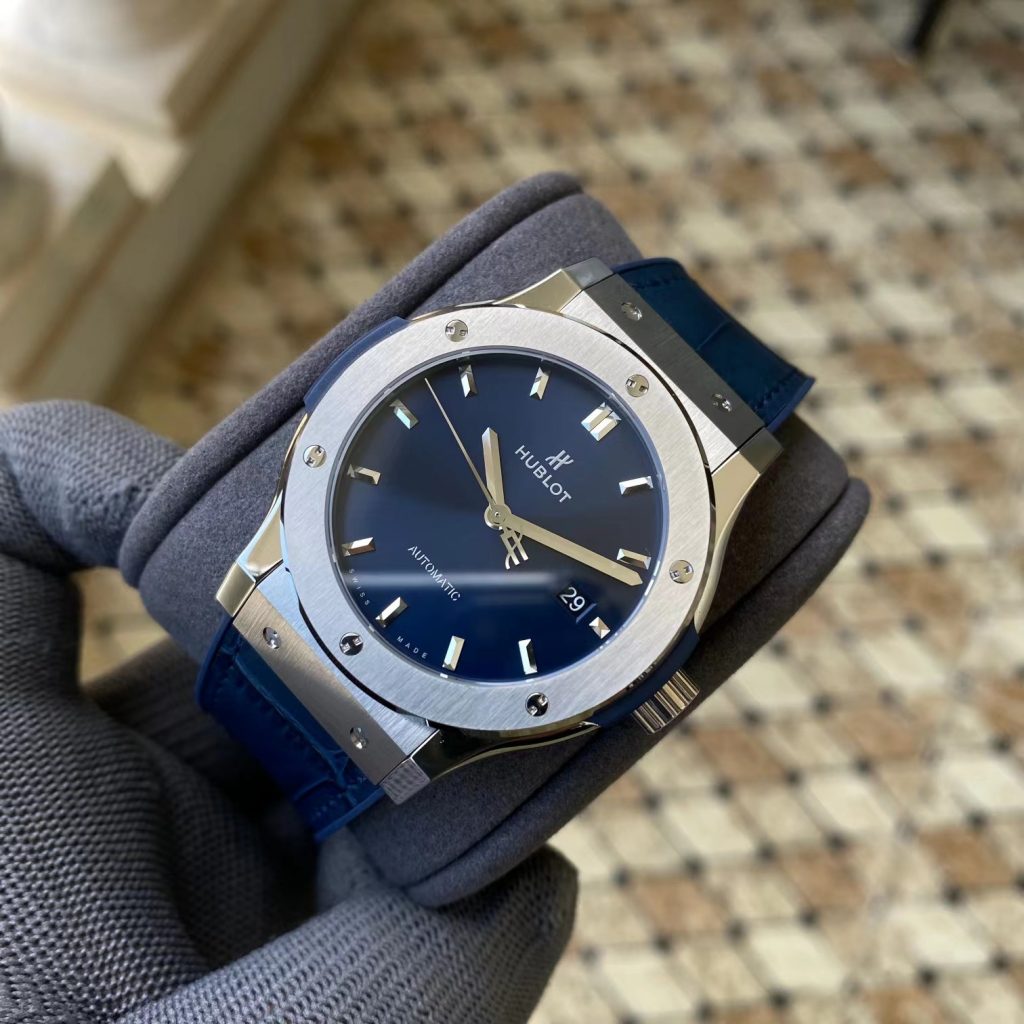 I like Hublot Classic Fusion very much, its styling is attractive, a sports outlook with some casual features. APS now has a very good collection of super clone watches, including AP 15400, 15500, 15710 and this Classic Fusion. This factory is doing their work patiently, with a great passion to bring our watch fans the best replica watches.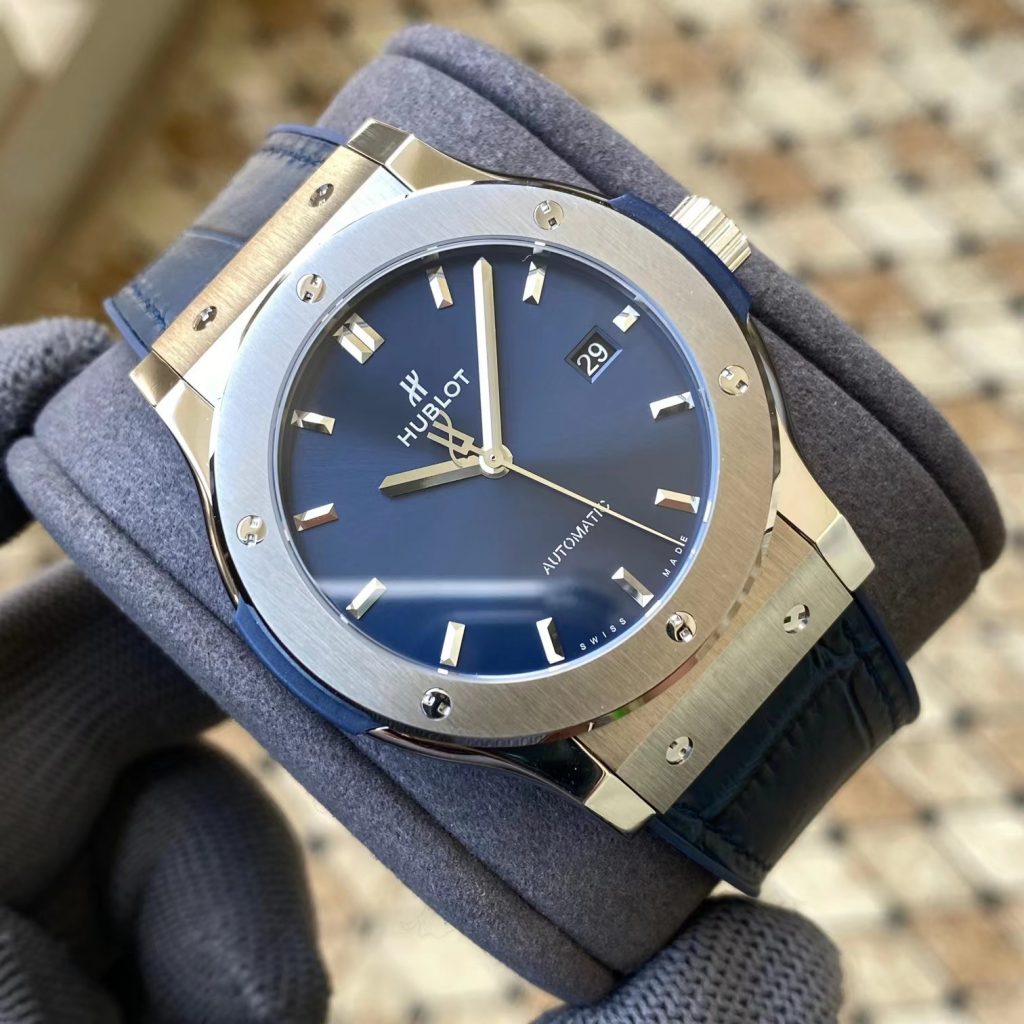 I must say this is the best replica Hublot Classic Fusion, I believe in the work of APS factory. The watch is made with real Titanium material, it has a 42mm case that is measured to be about 9.3mm in thickness. The case and bezel are vertically brushed, while case sides are polished like a mirror, including the round edge of the bezel. There are six H-shaped titanium screws on the bezel, they are polished and form a high contrast with the brushed parts of the case. I also checked the Classic Fusion of WWF factory and found that APS has a better finish on case, and on the case back, the finish of the six screws is also much better, no metal burr, very clean.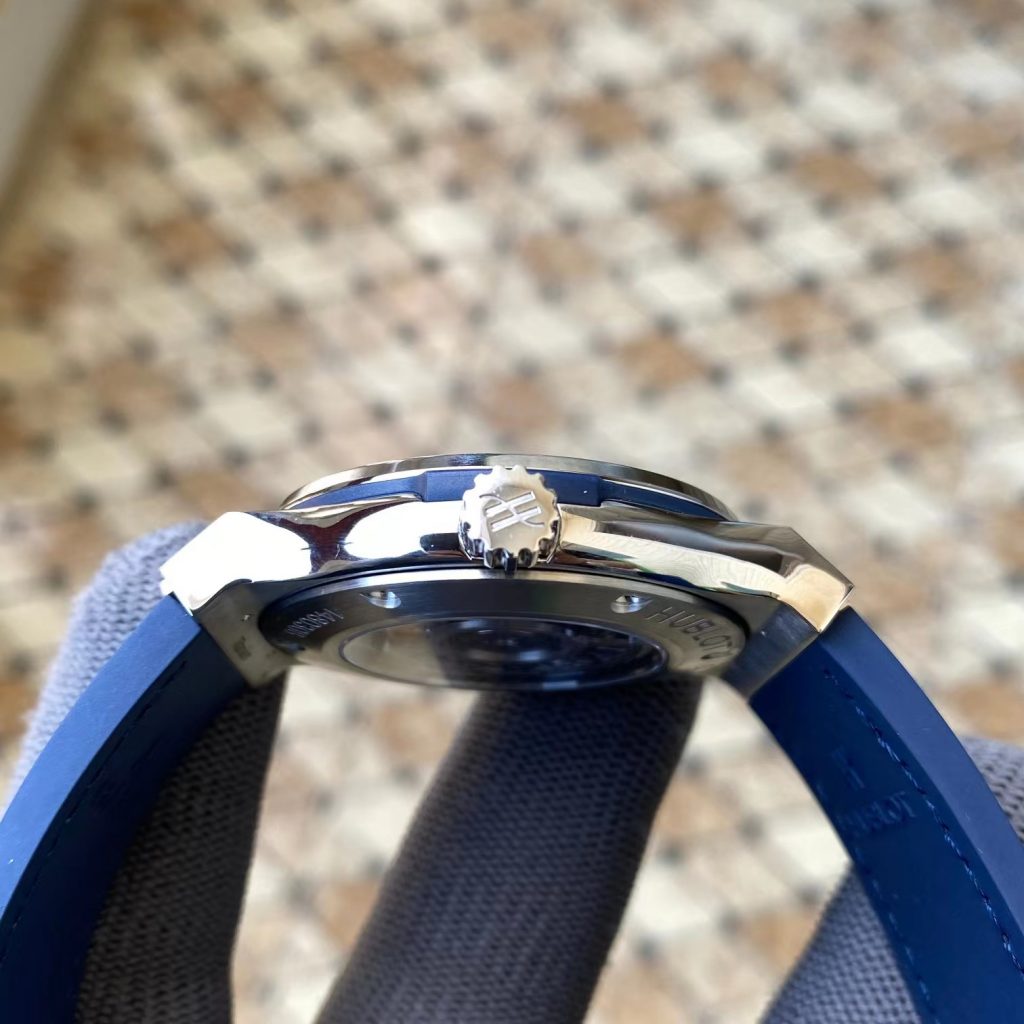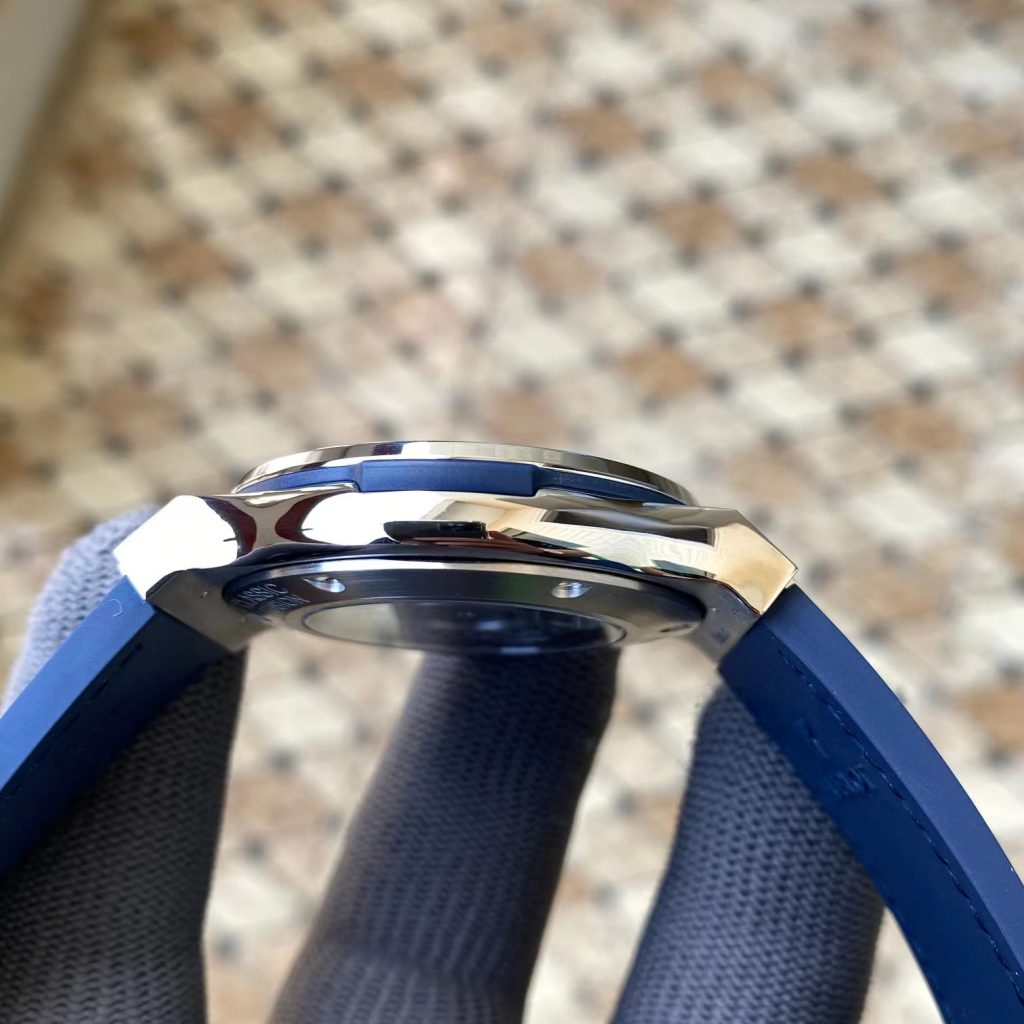 The dial is under the protection of sapphire crystal that features double colorless anti-reflection coating, which enhances the dial readability under a strong light. The finish of the dial, its quality is very close to that of genuine watch. Both hour markers and hands have a very high manufacturing standard, they have the same size as genuine, besides, there are multi cutting faces on each hour marker that have a strong 3D visual effect. The slender seconds hand with a Hublot Logo end is sweeping across the dial smoothly.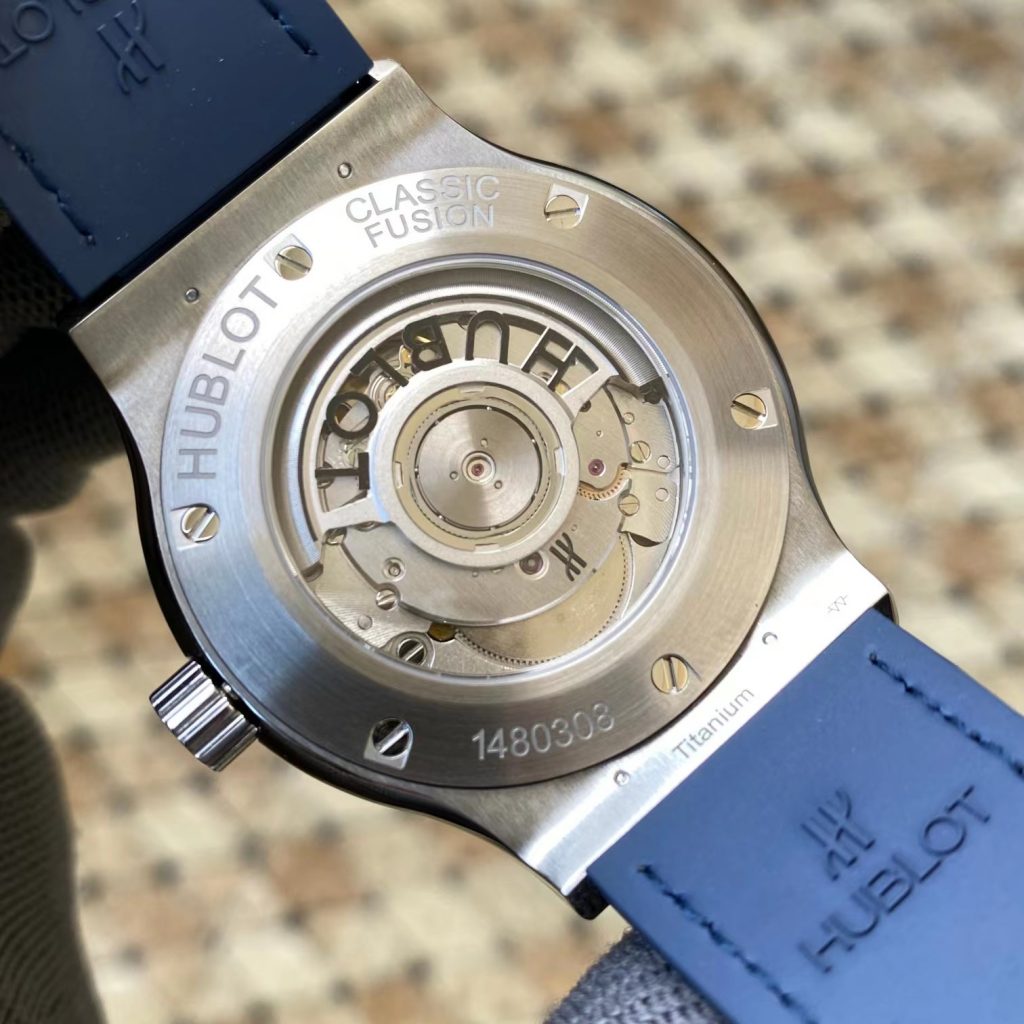 The crystal back shows a clone HUB1110 automatic movement inside, which is modified on basis of a Sea-gull 2892 movement. After the modification, the movement has a very close outlook to genuine HUB1110, APS factory even claims that every component on this clone movement can be used on the genuine movement. I do not know if it is true, but I believe in the quality of Sea-gull movement.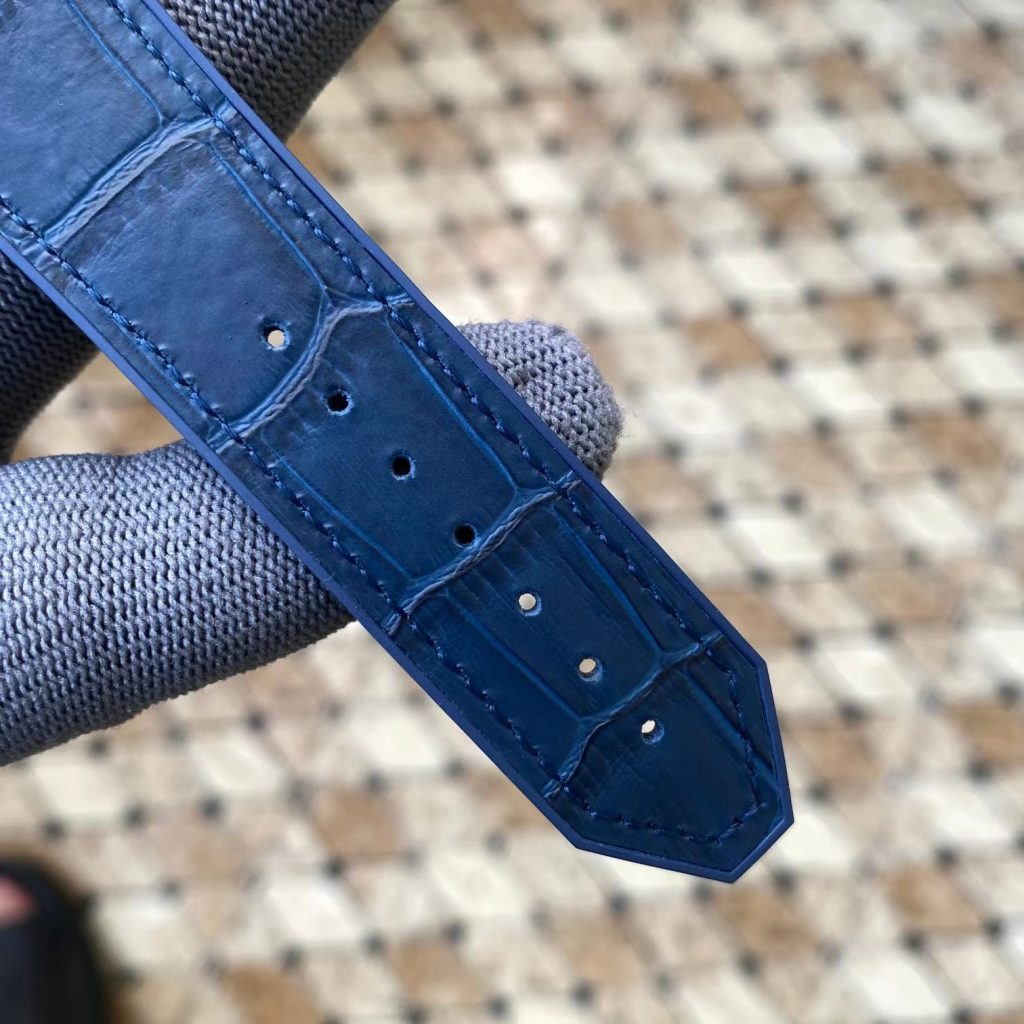 APS factory is expanding their replica watch business, I think they will bring us more top quality watches, currently their AP 15400 has already become the best one in our market after several times of improvement.