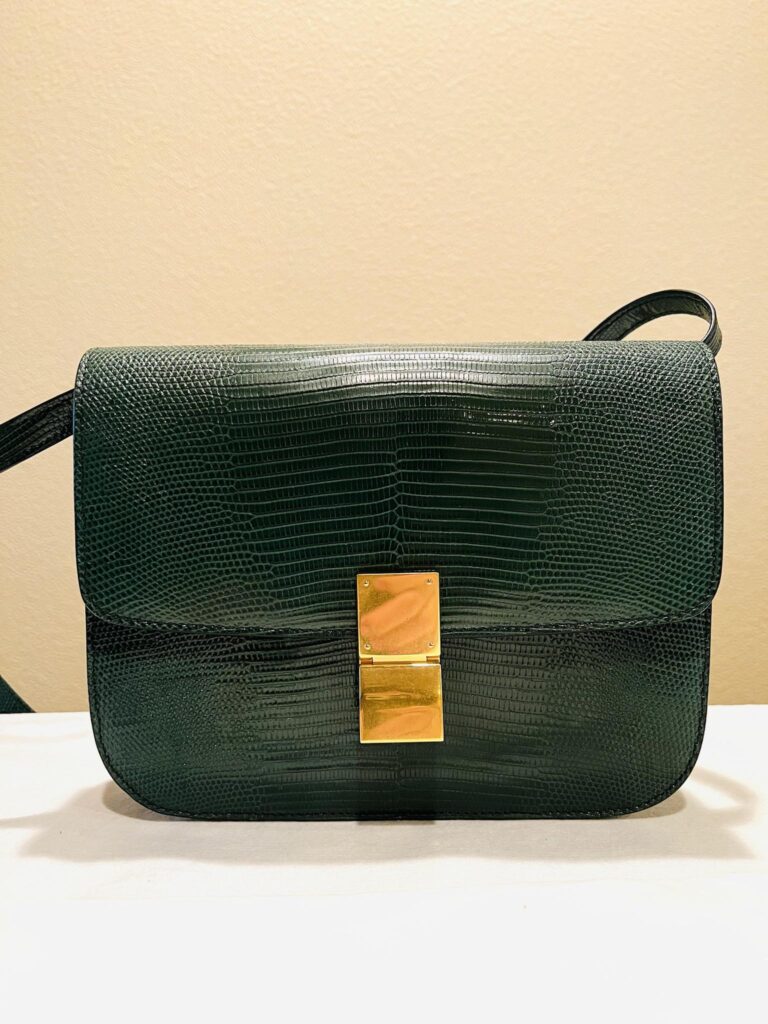 I'm going to spoil my own review because it'll probably be a long read (lol) and tell you now: it is even more beautiful and perfect than I ever imagined 🥺
If you still want to keep reading, let me tell you about how I spent the last 60 days….
BACKSTORY
I've always been wimpy with bags of color. Even the shades of tan that I've bought I've been so careful and selective about. This was because I spent more effort on "investment" pieces that would go with most outfits — black, brown, neutral — stuff that I thought wouldn't go out of style.
When RepLadies came into my life, it infused a new confidence and creativity in me that I didn't know existed, and the freedom of reps allowed me to buy different colored bags to inject some fun and variety in my wardrobe.
So when I got over my initial hump of I CAN BUY ANY COLOR BAG I WANT, I started to focus more on what colors actually complement my existing wardrobe. I've been rotating clothes out as well, injecting more stylish pieces here and there and slowly "upleveling" my style.
One color I've never ever experimented with is green. My complexion is yellowish-brown (Asian), and I was always worried about how green makes me look just a bit plant-ish. However, as I watched Daniel Lee's ascent within Bottega, I saw how he used green every season, using different shades in different styles — I knew that it could be for me.
So when it came down to it, I knew I favored the darker greens for a "serious" bag, and the lighter, more playful green shades for everyday or casual bags. I had a lot of candidates for my casual bags (BV padded cassette, the BV pouch, BV flat cassette) but none for my "serious" bag. In fact, I figured it may never become a thing at all.
But then two months ago, I woke up and had an EXTREME urge to find it. I felt like I knew what I was looking for, and after an hour or two of Googling, here it was.
As some of you might know, I then embarked on my two month journey of saving, selecting a factory, selecting a seller, and now, finally– receiving the bag!
As a wacky ass bonus, I also decided I would spend this time looking for the auth IRL so I could at least provide you with some auth vs. rep comparison! More on this below.
SELLER
I've decided to buy all my bags from Reykay. Since my Givenchy Antigona purchase, I realized that I value transparency, clear communication, and flexibility the most in my sellers. While I've had great experiences with other sellers, Reykay has by far been the best.
Seller: NTS Reykay
Contact: WhatsApp +8613172081101
Factory: BXJ Factory (custom-made)
DISCLOSURES
I was not offered an incentive to write this review and Reykay does not know that I'm writing it. I think that Reykay offers a standard RepLadies discount. I don't know exactly what it is but she has said it's about 15-20% depending on the bag.
PRICE
Bag: $860 USD
Shipping: $47
Total: $907 USD
Carrier: FedEx
Payment method: PayPal FF
TIMELINE
8/31 – I ask Reykay and Alisa about this bag and send screenshots. I specifically ask about the dark green lizard and make sure it's not the malachite lizard. Alisa quoted me $1050, Reykay quoted me $850 (from JXG). Hmmm. This convinces me to go with Reykay. I start saving $$ for the bag.
9/20 – I'm about 10-ish days from ordering the bag. I start talking to Reykay about which factory to go with. They let me know that BXJ is better because they custom make the bags and don't let inventory sit around for this one. I choose BXJ for the custom-made bag.
9/28 – I place the order with Reykay and pay, she lets me know there's a 14-day lead time for the bag. That's okay.
10/15 – PSPs arrived! I GL it and anxiously start the countdown~ Bonus to Reykay because she called out a little bit of uneven stitching in the interior. I really appreciate being able to talk openly about potential flaws.
10/27 – ARRIVES HERE IN MY HOME AAAAAAAAAAAAAA!
PICS
— Only one auth photo at the very bottom
— I adjusted the first pic to increase exposure so you can see the detail, but the rest are indoor lighting
Auth – slightly different color, this is malachite in the link
No factory photos since I just sent the screenshot to Reykay!
REVIEW
QUALITY 10/10
From the moment I unboxed this thing, I was floored
It is so beautiful in real life, and the scales glimmer ever so slightly in such a subtle, gorgeous way
The stitching looks very neat, even the little uneven section Reykay pointed out in the interior is not that noticeable
Glazing is very clean, nothing to comment about there
The interior leather is soft, smooth, and smells wonderful. It is very very luxe
The stamping (both foil and embossed) are clean and straight
Lizard skin is supple/tight, no lifting or peeling (although ring lizard doesn't lift AFAIK)
Straps have neat hole alignment
Hardware is aligned and no looseness or over-tightness
Definitely looks and feels (and weighs) like a very expensive bag
ACCURACY 9.5/10
I know we use a point system here over at RepLadies but I use a binary one which is either
Non-calloutable and wear with pride!
or
Calloutable
This bag is definitely non-calloutable, but I will nitpick and comment on what led to the +/-
AUTH COMPARISON 9.5/10
I live in the US and none of the stores near me had the lizard skin version of this bag. I ogled the calfskin version for my rep comparison at first, but was not satisfied since I wanted to see how the lizard skin looked specifically
Luckily I've had a trip planned to Europe for a while and visited every upscale boutique I could in each country to see if I could find this specific bag. It was at the VERY LAST STORE I visited (an actual Celine boutique) that they had it!!
The SA had to bring it out from the back, but I was sweating bullets. I couldn't believe I was going to get to see it (for my auth comparison lol) because I didn't even believe they would have it in stock.
Of course this was not the dark green version (it's an older color), instead it's the malachite
I would say that the bag looks exactly the same – the subtle lustre, the shape, the hardware, hardware tone, the weight – they have the exact same look and feel
The bottom, sides, even lizard skin alignment is exact
Especially considering that auth is $7500 vs. $900ish rep, I am very happy with this purchase
My only callout is the interior stamp, which I believe (maybe) should have the accent on the E since it's from an older year. However, I'm not 100% sure of this detail so I'm only deducting (-5) to be especially severe.
LEATHER 10/10
No points taken off for the leather, it is phenomenal quality
MEASUREMENTS
Measurements are exact – this is the medium
SATISFACTION 100000/10
Of course I'm biased, but I truly am overjoyed at the beauty of this bag. I've never owned something of this caliber and am thrilled at how the rep turned out. I love the idea that I could keep this bag forever, as a reminder of this amazing journey and this fantastic community— so if you have followed along and cheered on, I'd like to think that this bag is a reminder of that wonderful experience 🧡
SELLER COMMUNICATION AND SERVICE 10/10
I'm very pleased with the fast shipping, which I appreciate from Reykay (especially with all the shipping delays).
I'm quite grateful that she has a good eye for QC and is very very honest about pricing, quality, and all kinds of details I never thought I'd learn from a seller. I do think her prices are incredibly competitive as well. She communicates very well and speaks great English.
FINAL NOTES
If you've read this far (and read the comments on OOTD these last 60 days), thanks for being a friend. I love writing these reviews, finds, guides, everything for you all.
I think I wanted to be a writer as a child and never got to pursue that dream, but hey — the universe has a way of working things out 😉 See y'all in my next review, hope you find the Slytherin bag of your dreams!