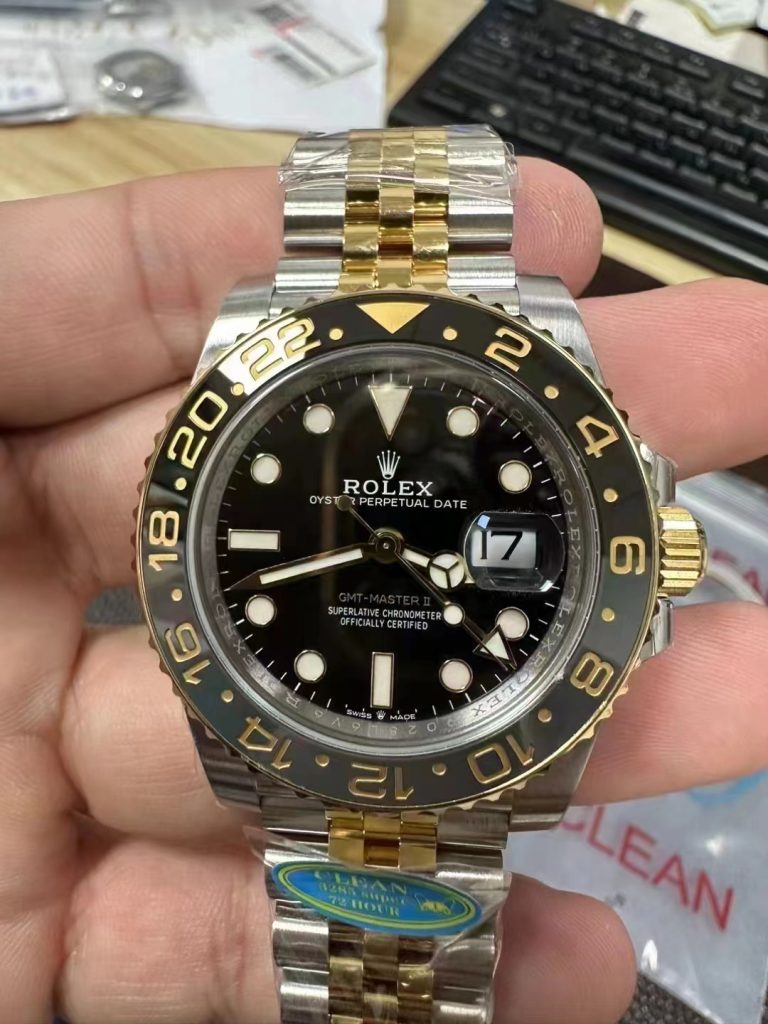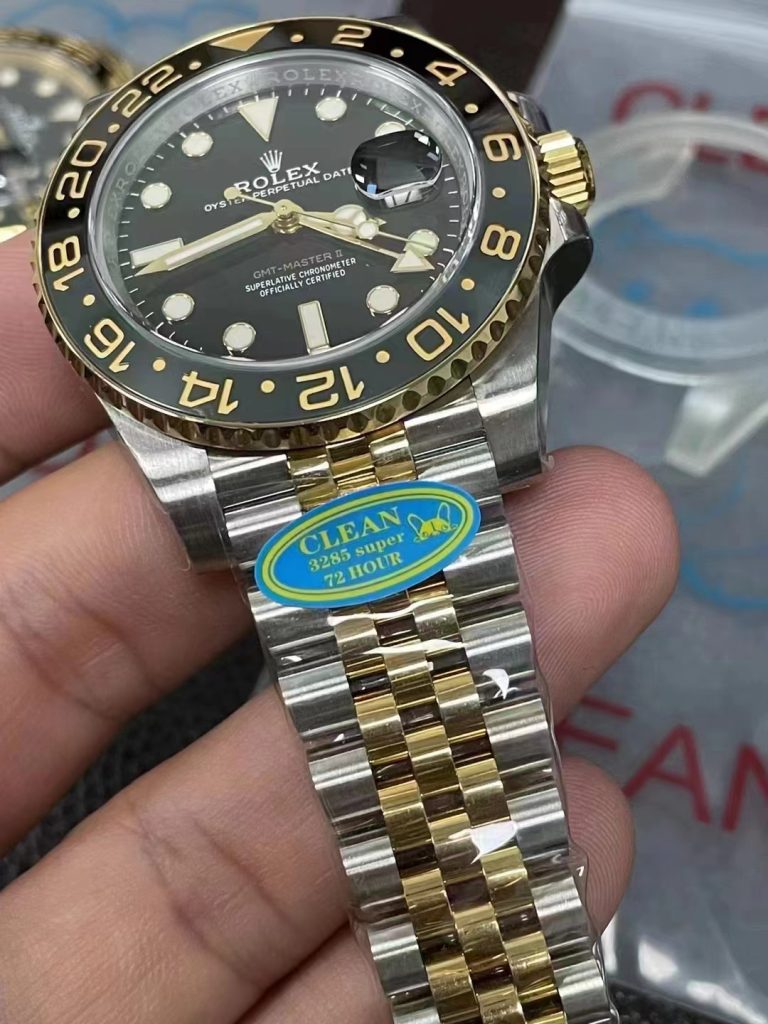 From now on, for all GMT-Master II replicas coming from Clean factory, they are equipped with Dandong 3285 movement, which is the best clone 3285 used in replicas of Rolex GMT-Master II, together with the Shanghai 3285 used by C+ factory, these are the two movements I recommend for you to choose when buying a super clone GMT-Master II. By the way, I found two interesting things, first, Clean now frequently changes the cartoon figure on the sticker of the case back, it seems like every batch which Clean factory published has a different cartoon figure on the back, I do not know why they change it so frequently. Second, this replica Rolex GMT-Master has been available for two weeks, but on the websites of some TDs, you still can not find this watch.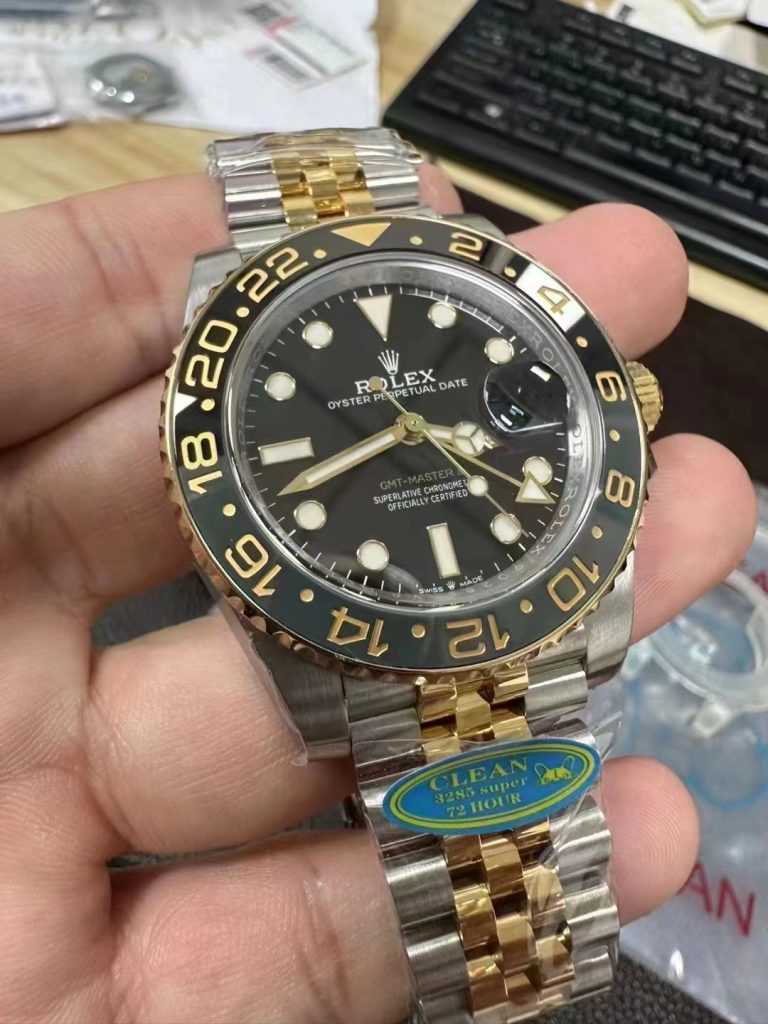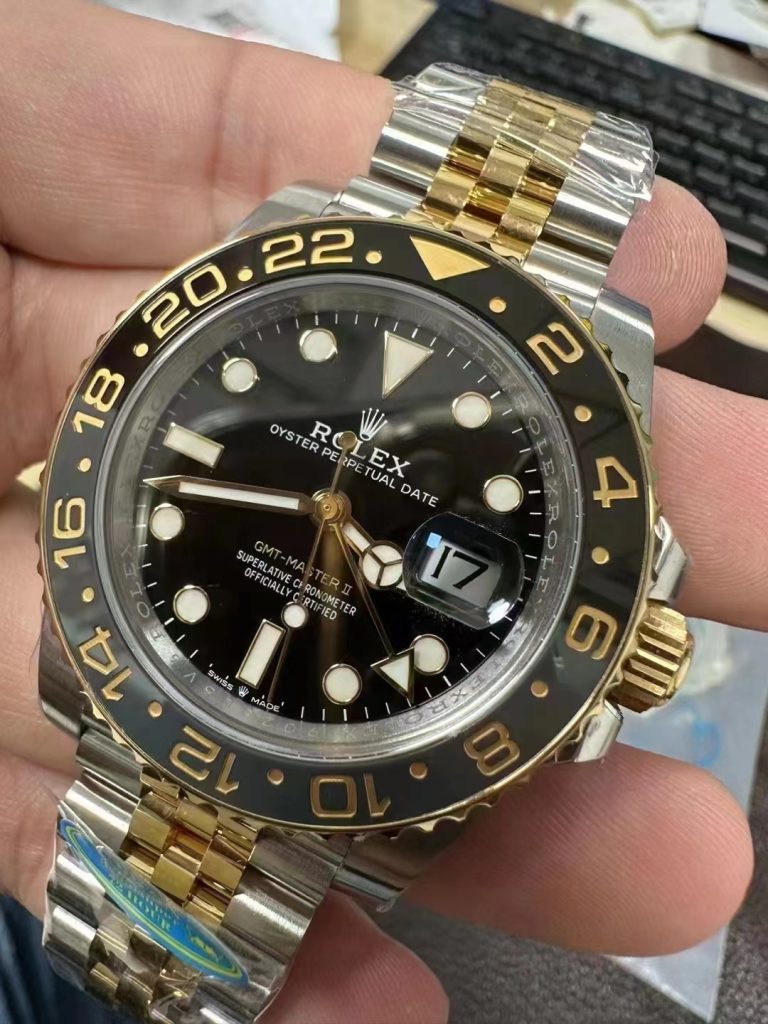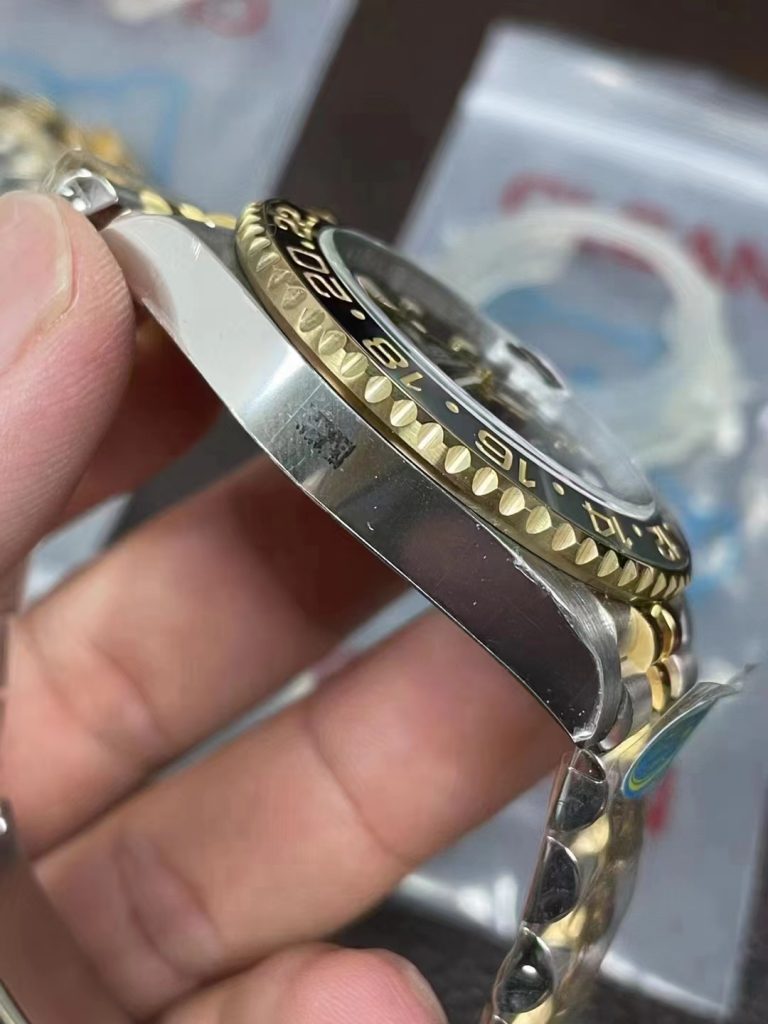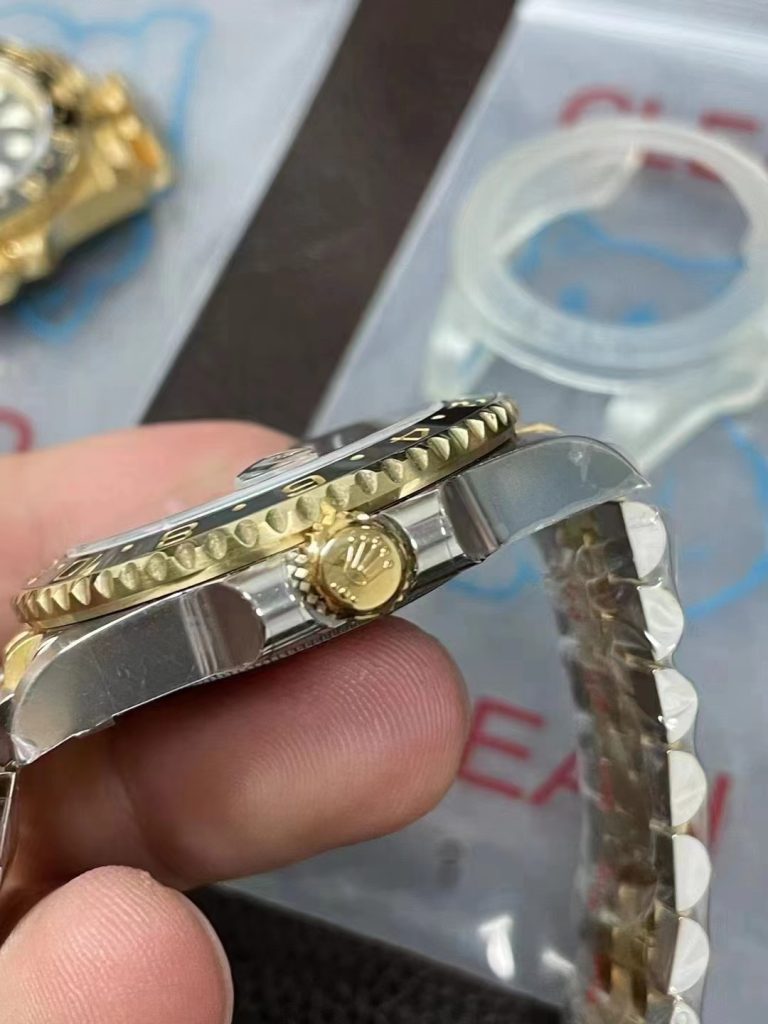 This GMT-Master II 126713 replica is absolutely a super clone, is it worth buying? My answer is yes, but do not buy it now, you can wait til Clean factory improves it next time. Clean will absolutely improve its quality in future. I think the first improvement will be made on the bezel. This new GMT-Master II has a black and grey ceramic bezel, the grey color on the ceramic bezel of this replica must not be perfect, the color difference indeed exists, actually I think all GMT-Master II replicas made by Clean factory has color difference on the ceramic bezel, just two or three weeks ago, Clean just made the improvement on the blue/red ceramic bezel of Pepsi GMT. The movement is the best, but currently the bezel on this replica GMT-Master II 126713 is not, so my advice is waiting for the upgraded version, but if you like this watch very much, you can buy now. The gold plating every person cares about on the watch is good, each side of the golden links is fully plated with yellow gold.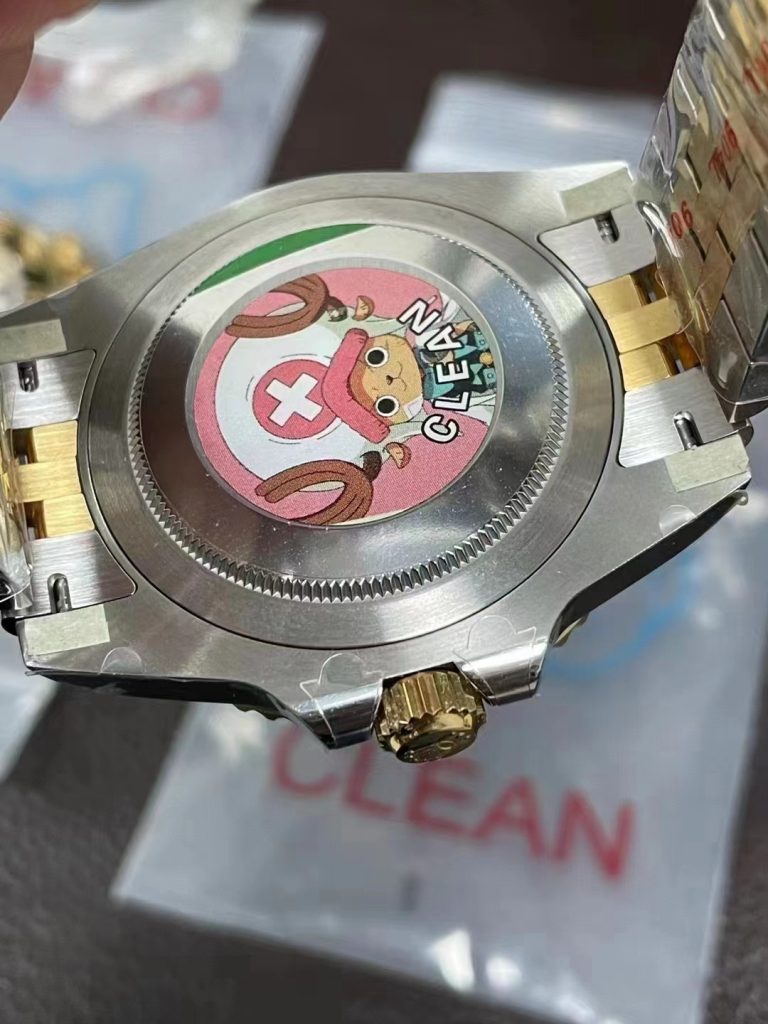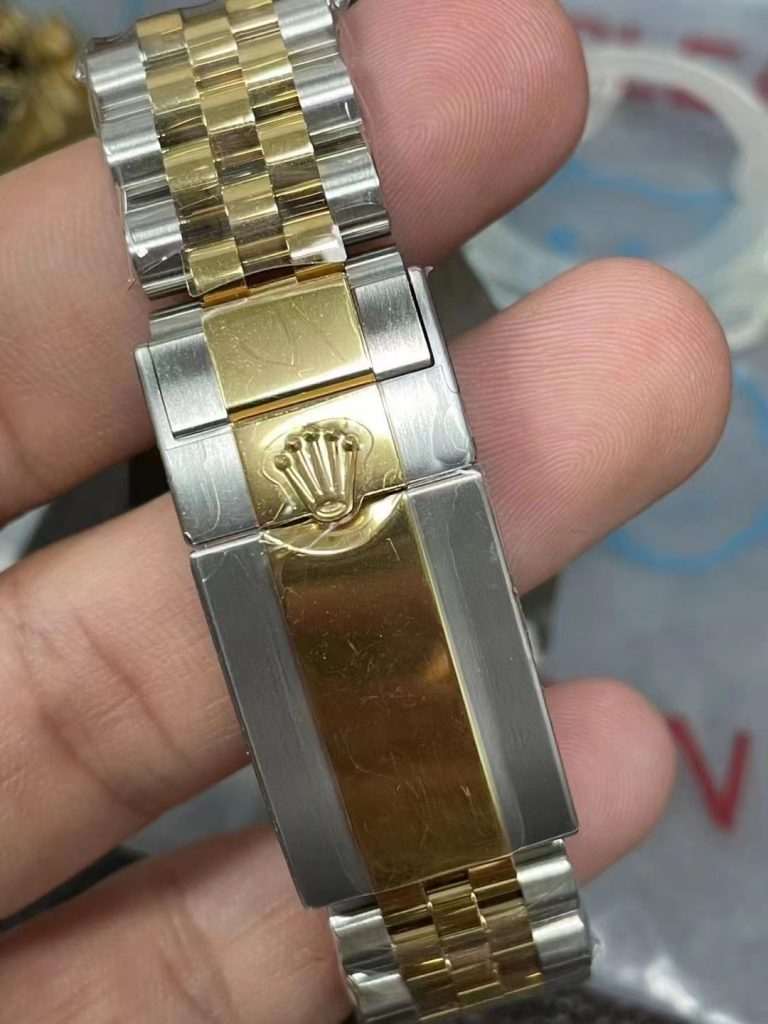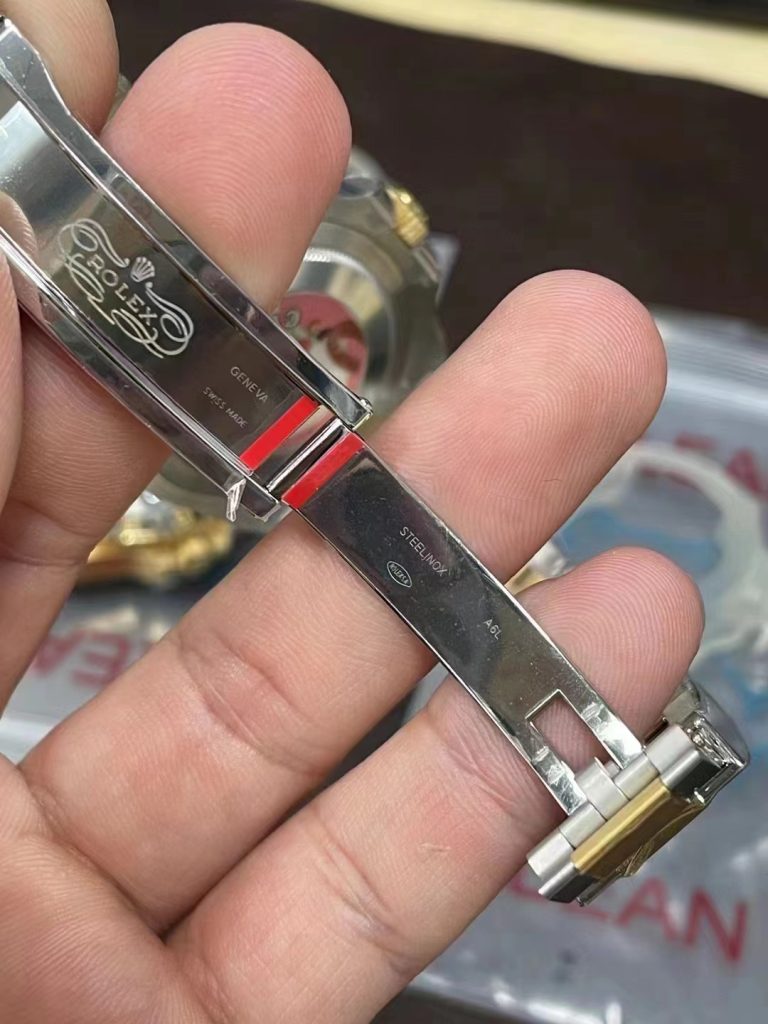 Currently four factories are making this replica watch, they are Clean, GM, OW and EW, absolutely the best one is from Clean. The GMT-Master II from GM factory is also good, its quality is above middle level but does not reach up to super clone. If you want one at cheap price but also with reasonable quality, EW is an ideal choice.