This is the latest YachtMaster Rolex published, it is also the first YachtMaster watch with metal bracelet I have ever seen. The replica is made by EW factory, which makes a lot of good quality Rolex replica watches whose quality is not the best but prices must be the most competitive in our market. The replica watch is made with real Titanium material, the entire watch has a light weight that is less than 105 grams, please check the last picture.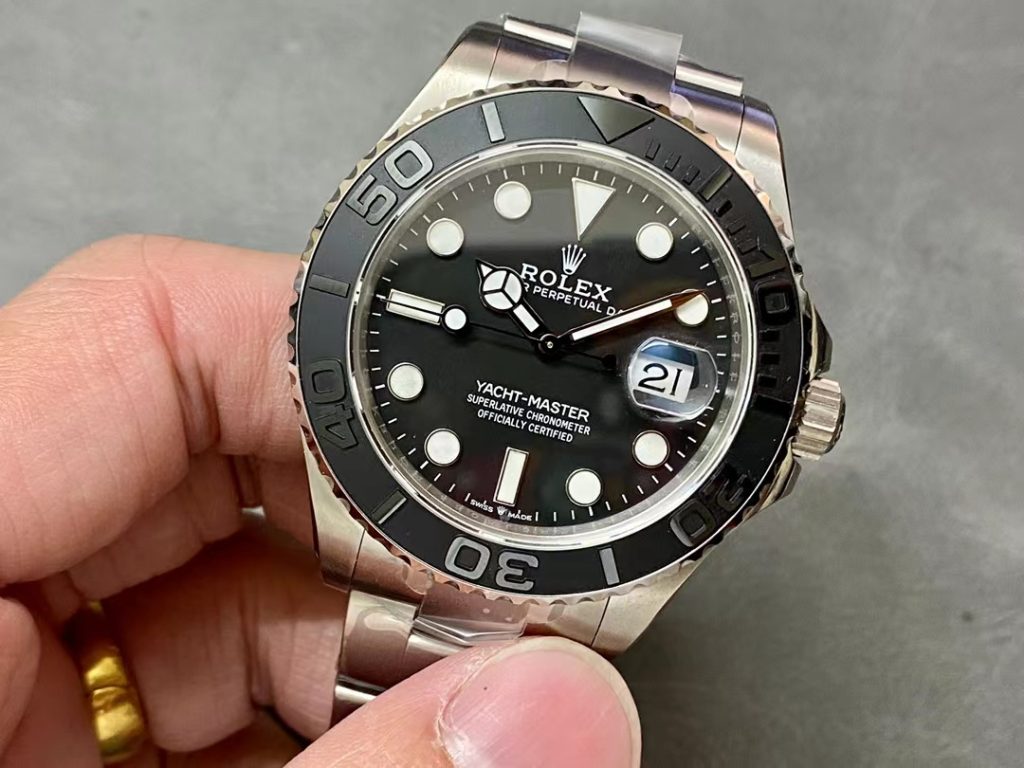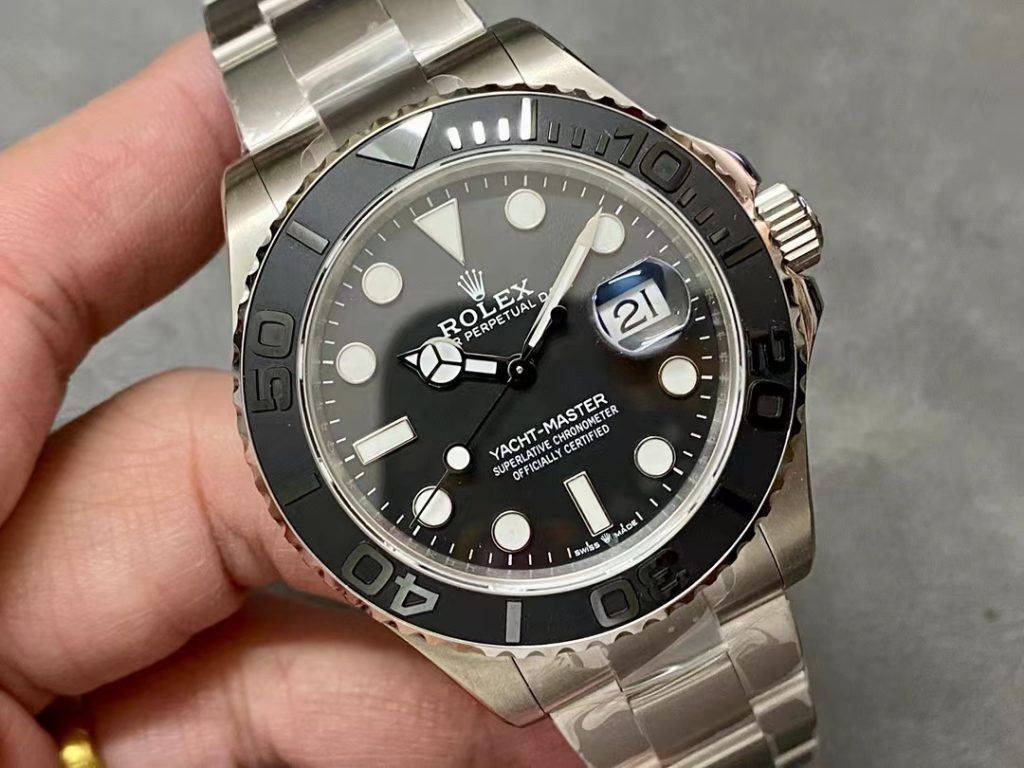 Currently only EW makes this the replica of this Rolex YachtMaster, but I think VS factory will publish it as well later in this year, they have the best clone 3235 movement, they won't miss this opportunity, this watch will become popular and a lot of people have asked me its price. So if you want a better replica of this YachtMaster, then wait VS version. However, I did not say EW version is not good, it still has a very good quality, many people bought their Rolex replica watches and few have complaints. The price will be very high if the VS version of this Rolex YachtMaster comes out.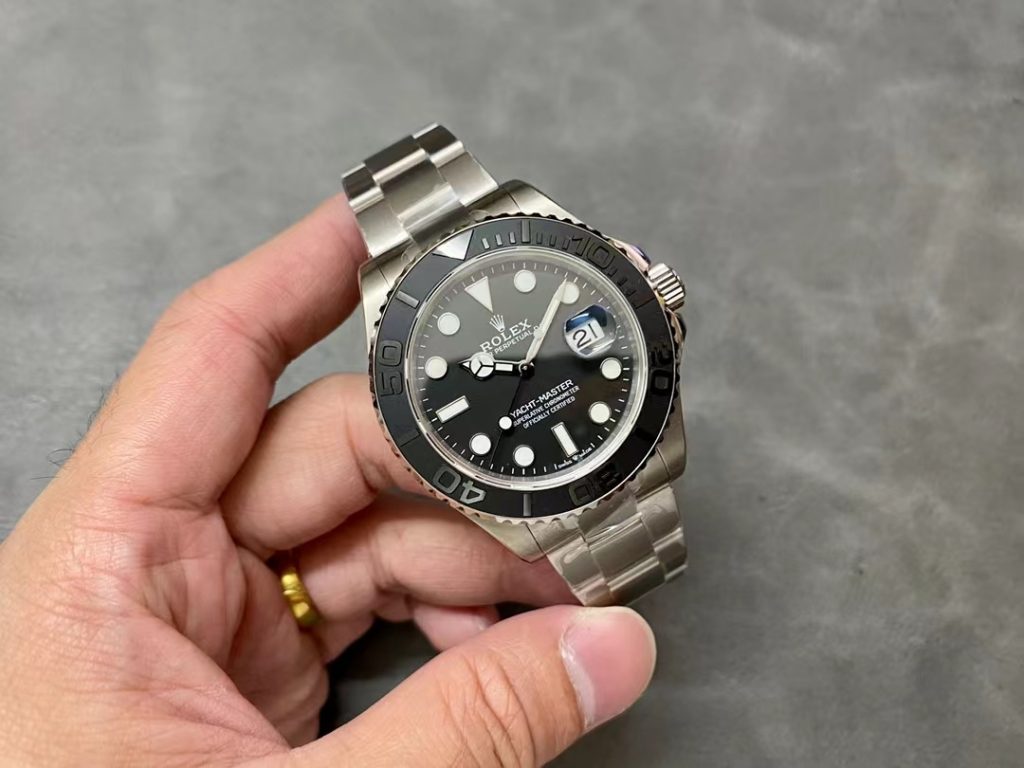 The replica has a titanium case that is measured to be 42mm in diameter and 12mm in thickness, the entire watch is satin finished, the black bezel insert is made with real ceramic, with gloss markers on the satin-finished background. The lugs have correct shape, not fat or thin, they are in right size, the end links of the bracelet are also perfectly integrated into the case. The dial has no big difference with the YachtMaster made in the past, except there is a Rolex crown logo at 6 o'clock. By the way, the replica is equipped with a clone 3235 movement, it is not the same 3235 as VSF, EW also said their 3235 is 72-hour power reserve, but I do not think so, the max power reserve can reach 50 hours, that's also good. At last, I want to tell you guys that the watches made by EW have increasing prices now.