If we're to believe what the bards say about imitation and flattery, then Rolex must surely be the most feted name in horological history. Throughout the 20th century, the Coronet has amassed a truly unprecedented following – counting statesmen, athletes, and cinematic auteurs amongst its myriad legions of followers. And then, there are the counterfeiters.
From Bali to Bleecker Street, fake Rolex watches are an endemic sight – a testament to the enduring, inextinguishable allure of the brand. Since the 1990s, Rolex lawyers have filed (and won) multiple lawsuits against a range of businesses that have variously modified, copied or misrepresented its products; yet even then, the sheer number of watches in circulation at any given time means there will always be ready-made inspiration for counterfeiters – many of whom are in the business of making fakes so convincing that watch enthusiasts have taken to nicknaming them "superclones" (see Watchfinder's nifty breakdown on Youtube below).
Needless to say, unless you're a seasoned authenticator at Christie's (with hundreds of hours under your belt to boot) it's unlikely you'll be able to spot every single counterfeit that comes your way. But when it comes time to consider your next purchase, it's still beneficial to put in a modicum of legwork in order to ensure the hunt for your next Submariner/Day-Date/Daytona gets off to a productive start.
In that spirit, here are eight things to keep in mind when buying your next Rolex.
'Buying the Seller'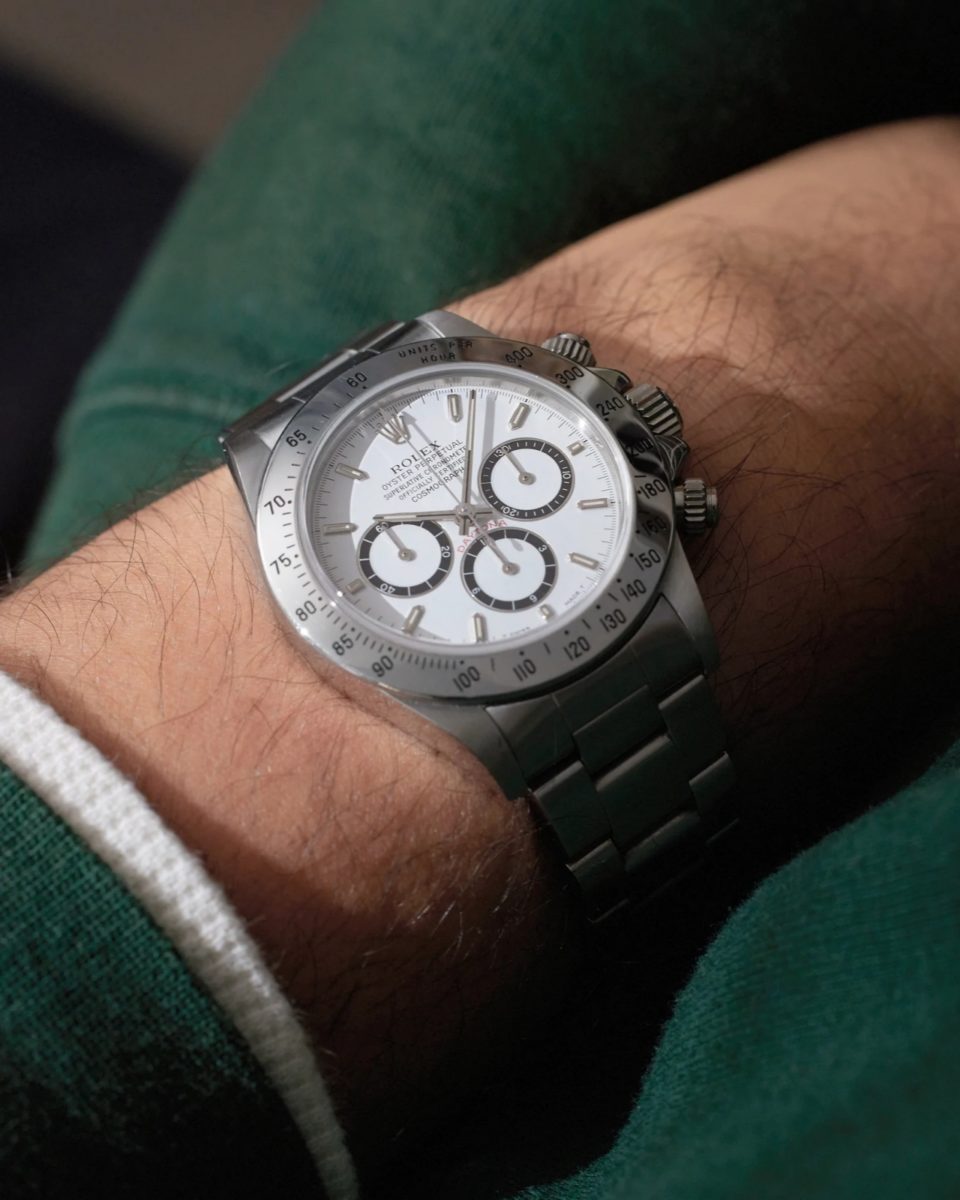 Less of a red flag than it is a piece of essential received wisdom; it's vital you do your own research before committing to purchasing from any given seller. When buying new Rolex references, this is all fairly straightforward: simply use the store locator tool on the brand's website; and you'll be treated to a list of the half-dozen or so retailers authorised to sell the Crown's products in Australia.
Conversely, things become murkier when you're hunting for rare, vintage, or discontinued models – which frequently require consumers to contend with platforms on the secondary market. Here, your mileage will depend entirely on the credentials of each individual seller. Are they well-reviewed by a range of impartial third parties? Do they have a track record? Are the prices they're offering reflected in the wider market? These are all questions you should be mindful of when purchasing any watches outside the traditional environment of authorised retail – ditto for Rolex.
RELATED: Now That Prices Have (Kinda) Returned To Earth, Here's Where You Can Still Buy An Omega Moonswatch
Still, there are a number of shortcuts one can take – should your clarion cry be that of convenience – to limit your exposure. The easiest of these is to utilise so-called Certified Pre-Owned (CPO) platforms, whom authenticate a large chunk of their stock with the brands that originally manufactured it. Here are a couple of leading CPO dealers to get you started:
Movement Typology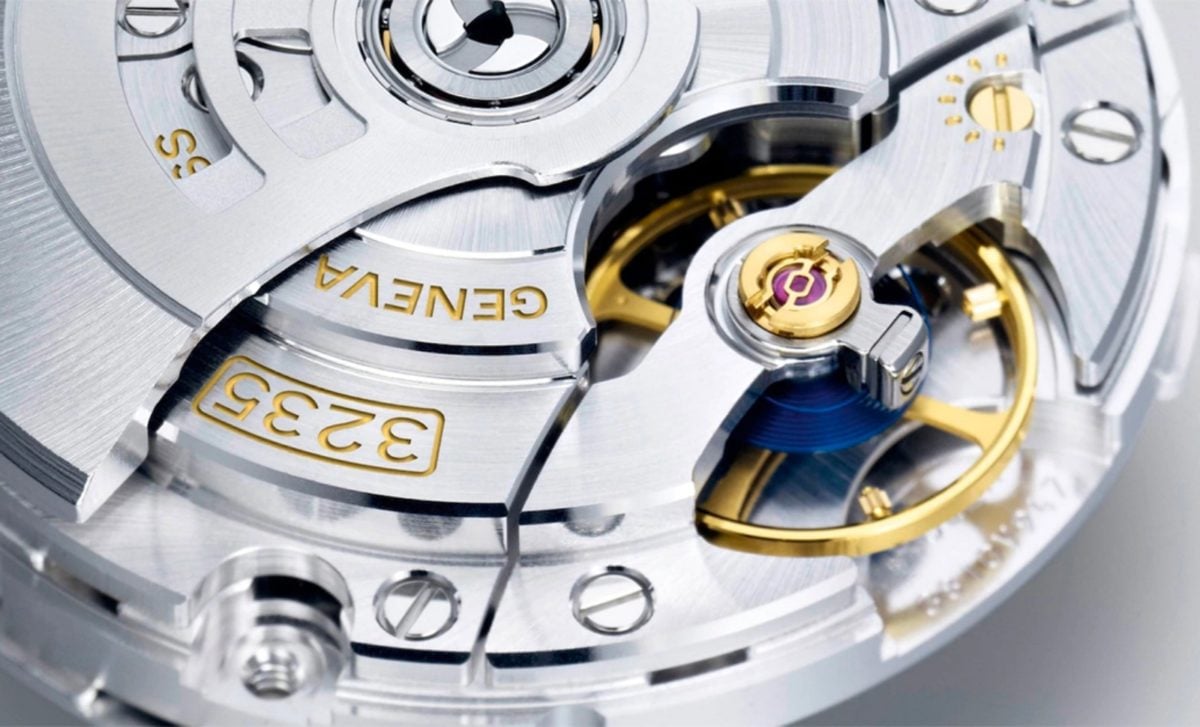 Absent a few notable exceptions (i.e. the now-discontinued Oysterquartz) the lion's share of Rolex watches are equipped with mechanical movements. These encompass everything from the moonphase-equipped calibres in the Cellini collection to the self-winding chronograph powering the Daytona.
While it might be a stretch for the layperson to distinguish between an authentic and fake Rolex movement, one of the easiest requests you can make (of any reputable pre-owned dealer) is to see a photo of the relevant watch sans caseback. 95% of the time, if what's inside isn't mechanical, it's worthwhile seeking clarification.
Solid Caseback
Given Rolex's well-documented history in the realm of "professional activities," it's unsurprising that the majority of the company's collections were manufactured with solid casebacks. The legendary 'Oyster' case – patented in 1926 – was another factor: popularising the use of a closed back (in conjunction with a middle case and screw-down bezel) in service of watches that were tougher, thinner, and altogether more water-resistant.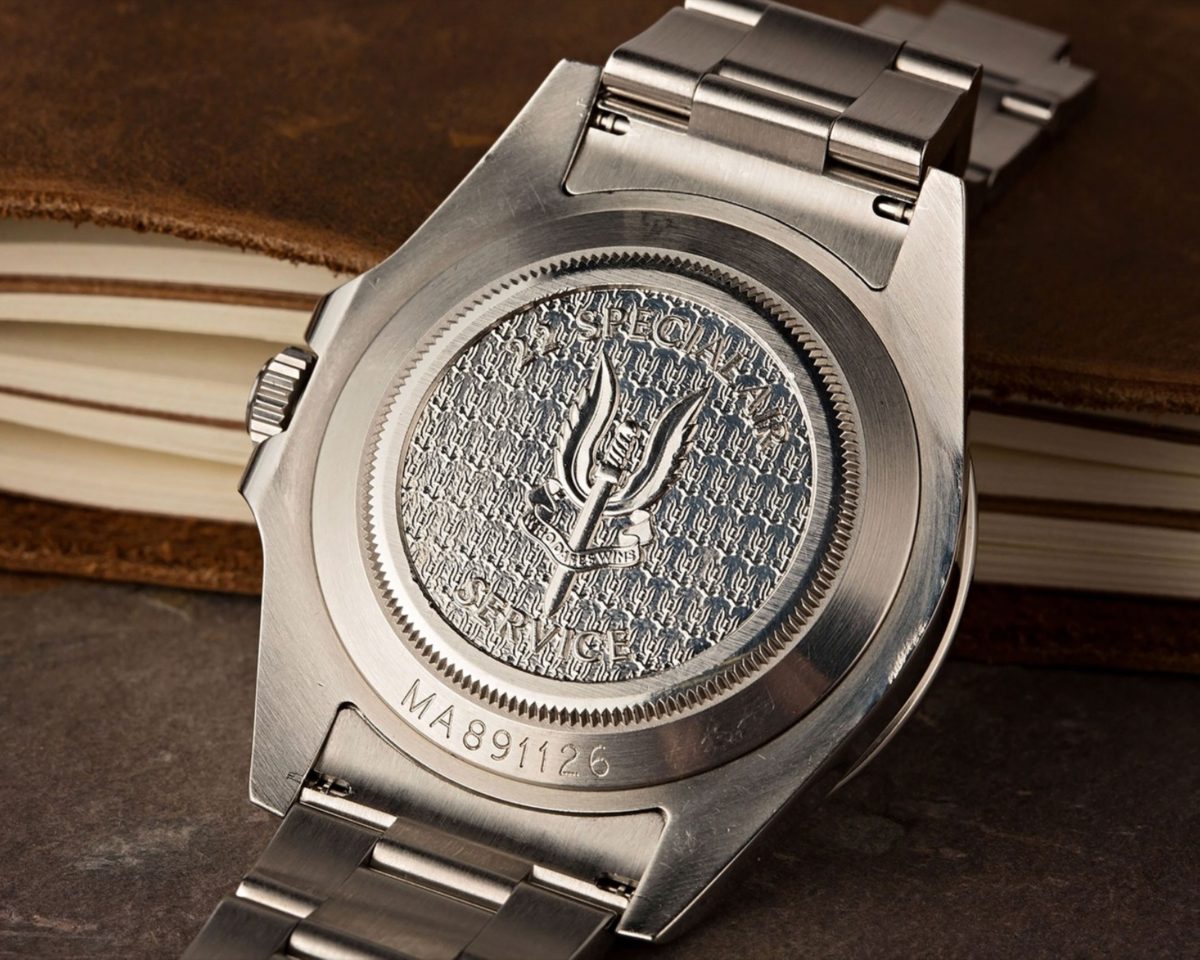 In the context of fake Rolex spotting, the solid caseback is yet another case of effective visual shorthand. Externally, all factory-issued casebacks should be unmarked: unless ,of course, we're talking about the Crown's notorious 'special orders' made for a variety of professional organisations (e.g. the Explorer II issued to active SAS operators).
Serials and Engravings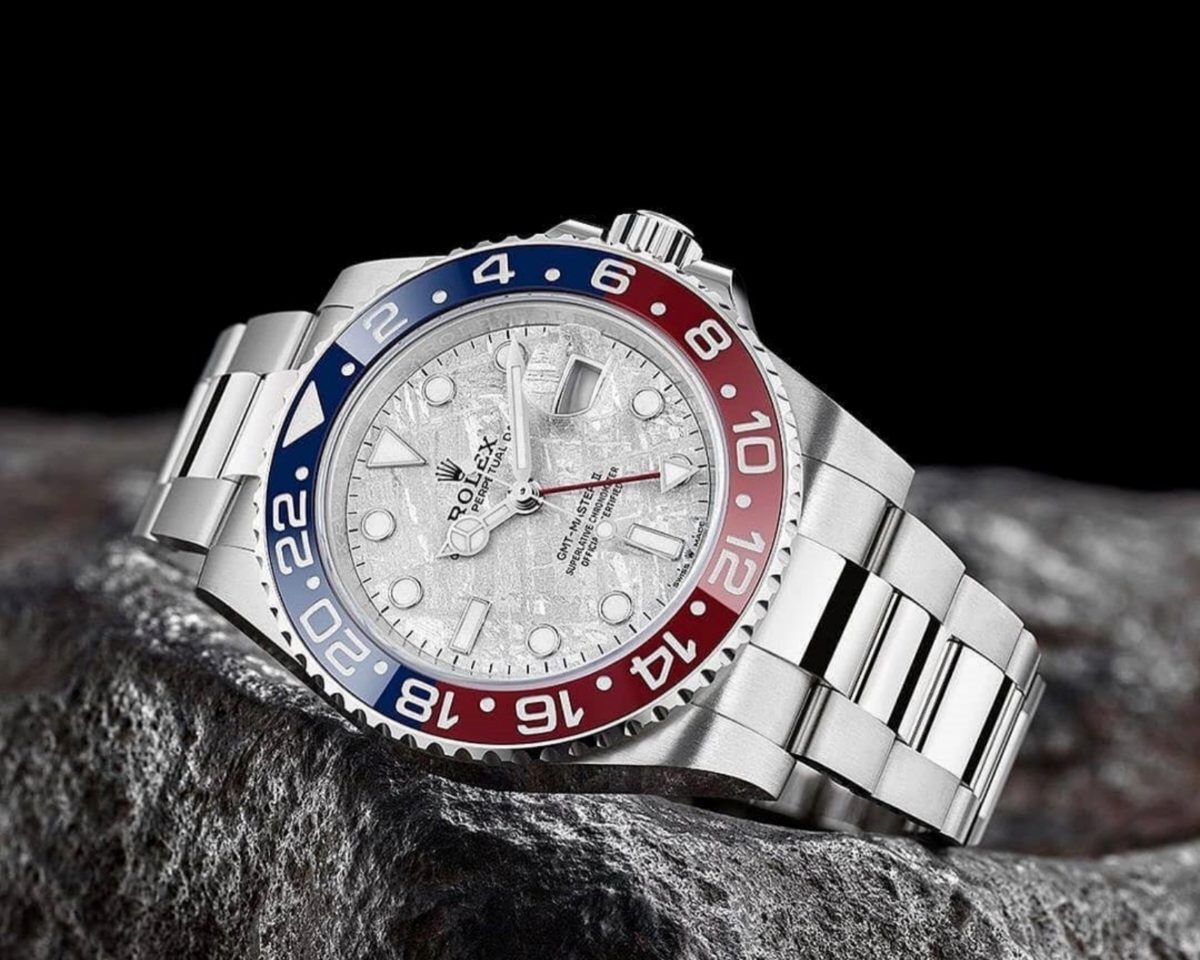 Considering that most Rolex timepieces are fitted with unmarked casebacks, it's important to cover off the related question as to where you'll find the markings on an authentic model. For modern references, produced beginning in 2002, the iconic 'Coronet' logo (positioned under the 12 o'clock marker) should be micro-etched – a distinctive style of engraving most visible when viewing the dial at a tilted angle.
Elsewhere, look for the line of "ROLEX ROLEX ROLEX" text that runs concentrically across the length of the watch's rehaut (i.e. the inner metal ring that separates the sapphire crystal and the dial). Pay particular attention to the section at 6 o'clock, as this is often where you'll find the watch's serial number. On vintage references, you're more likely to find this engraved on the 12 o'clock case flank – obscured from view if the watch is fitted to a bracelet.
RELATED: What Does Rolex's New Certified Pre-Owned Program For The Grey Market?
'Cyclops' Date Window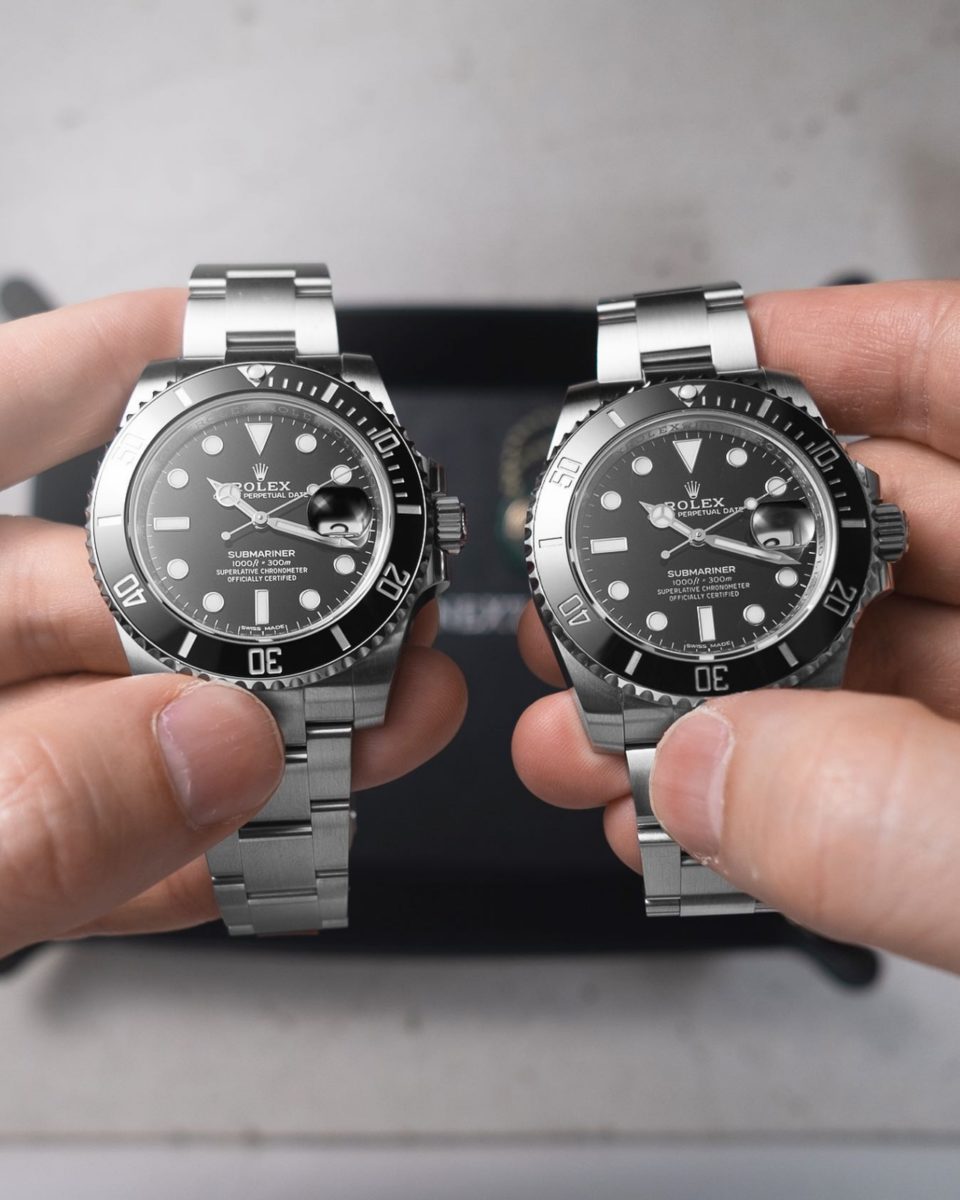 While the absence of the so-called "Cyclops" lens does not necessarily connote a fake Rolex, it is one of the features that is most heavily scrutinized when searching for signs of counterfeiting. Certain collections did not receive Rolex's signature date magnifier until mid-way through their lifecycle (i.e. the Datejust in 1953) whereas the various professional series, including the Sky-Dweller and GMT Master, launched with the feature as standard.
More confusing still, there were a significant number of references – often vintage – manufactured by Rolex without cyclopes: including the early Sea-Dweller and Deepsea models, and every variation of the iconic Submariner manufactured prior to 1969.
Assuming you've verified that the model you're interested in was indeed made with a cyclops, the conventional wisdom among vintage Rolex collectors is that the date should be magnified by no more than 2.5x. Rolex itself no longer specifies a precise degree of magnification, but the aforementioned scale remains a useful benchmark for gauging whether you're looking at an authentic, Geneva-made Cyclops.
Seconds Hand Motion
As you'd expect of any mechanical movement manufactured and regulated in accordance with Rolex's Superlative Chronometer certification, its seconds hand should possess a continuous and smooth action. Unless you've acquired one of the aforementioned (and relatively obscure) Oysterquartz models, what you're looking for is a sweeping as opposed to ticking motion.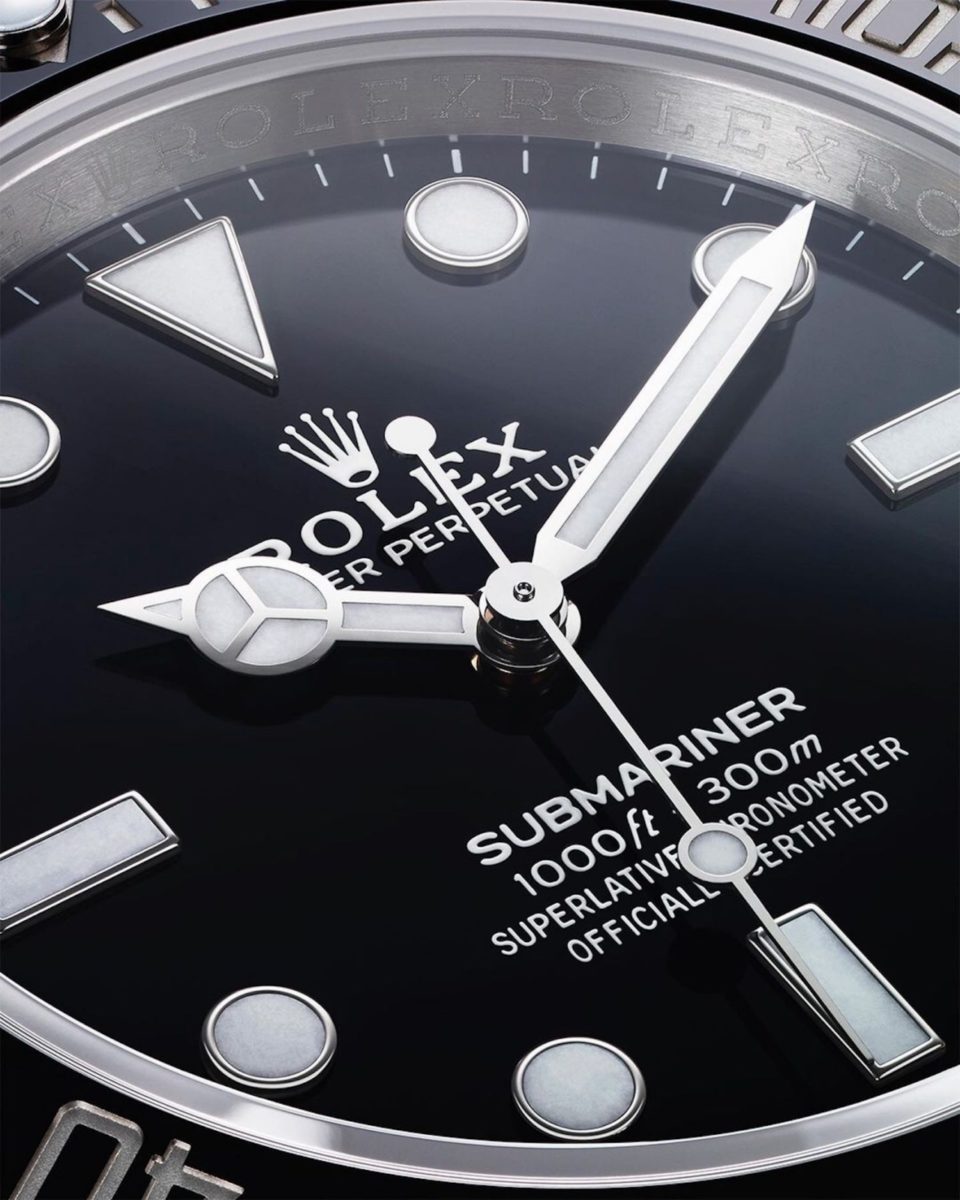 If you hold the watch close to your ear in a quiet enough setting, this sweep of the seconds hand should also be accompanied by a faint "tic tac" sound – a telltale sign of Rolex's finely adjusted (if industrially made) escapements.
Materials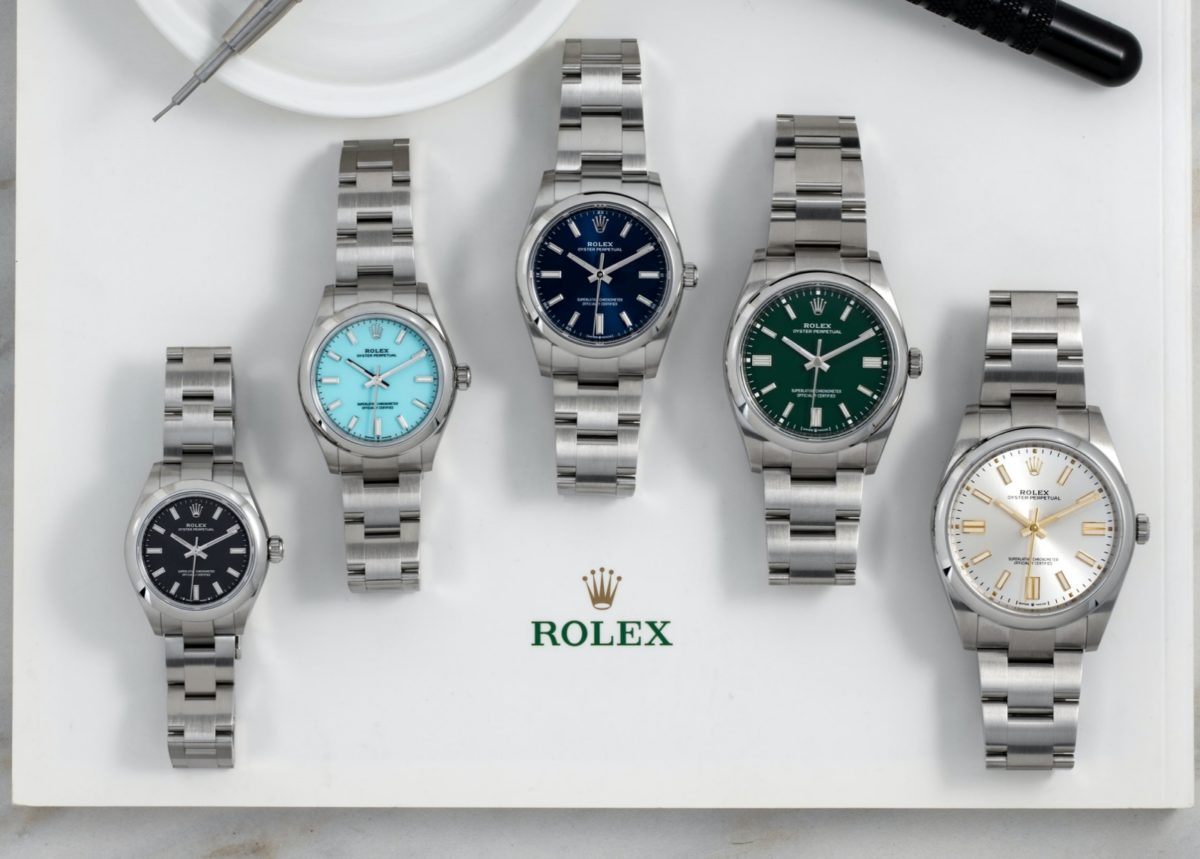 As with Omega and a number of Richemont's specialist watchmaking outfits, Rolex is well-known for innovating and implementing a variety of proprietary materials.
At its most rudimentary, the brand is synonymous with 904L stainless steel – a grade of the eponymous material that offers better corrosion resistance and capacity for polishing than the more commonplace 316L grade. Any scratching or abrasions should reflect the colour of the watch's surface material.
In the details accompanying the listing of any hunky-dory Rolex watch, look for references to the following proprietary metals:
904L Oystersteel
18-carat gold (white/yellow)
Everose (a pink gold alloy, specific to Rolex)
950 platinum
Rolesor (combination of gold and steel)
Crown Markings
Akin to the engraving along the rehaut and micro-etched logo, the winding crown on any Rolex timepiece offers insights into its authenticity. Circa 1960, it was common for the brand to decorate these components with a version of its iconic Coronet logo which also featured a cross ('+').
Over the previous half-century, as Rolex's product offering has grown, the brand has introduced even more variations on the Coronet logo – often corresponding to the specifications of a particular model. Non-exhaustively, these are as follows:
Coronet, with single dot = platinum crown with twinlock mechanism
Coronet, with single dash/bar = steel or yellow gold crown with twinlock mechanism
Coronet, with three dots (largest in middle) = white gold crown with triplelock mechanism
Coronet, with three dots (smallest in middle) = platinum crown with triplelock mechanism
Coronet, with three dots (all equal size) = steel or yellow gold crown with triplelock mechanism
WHAT DO WE THINK LADS?