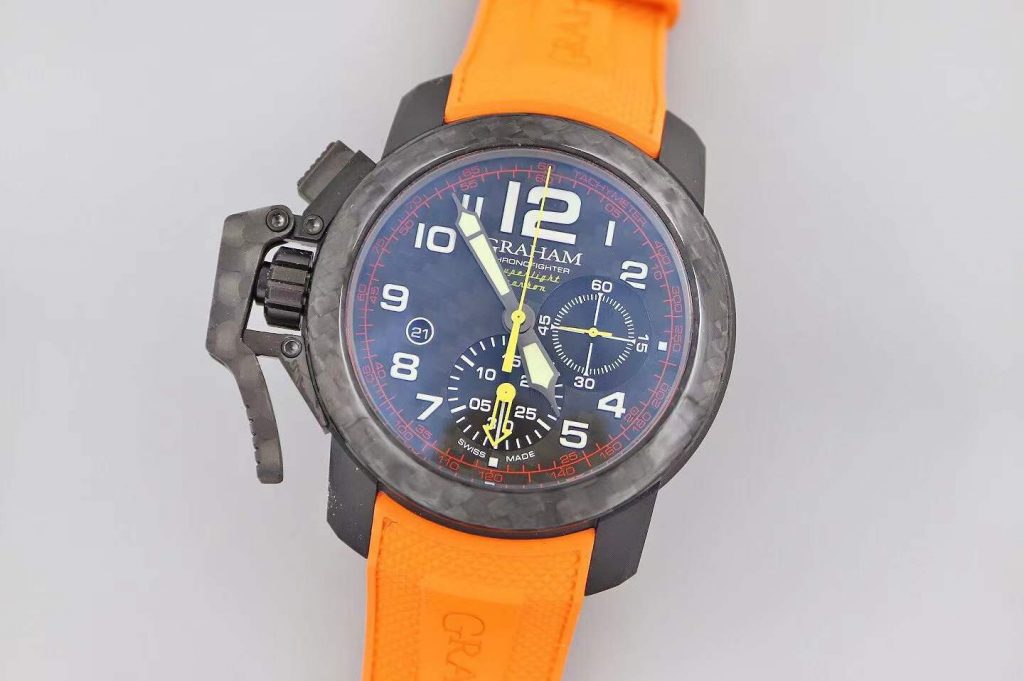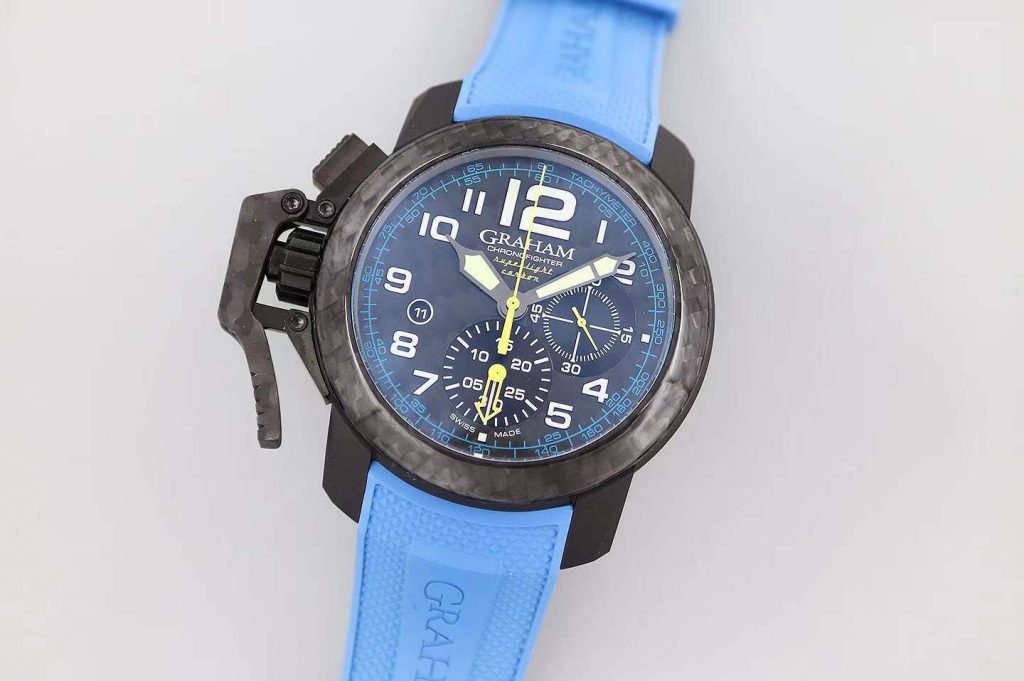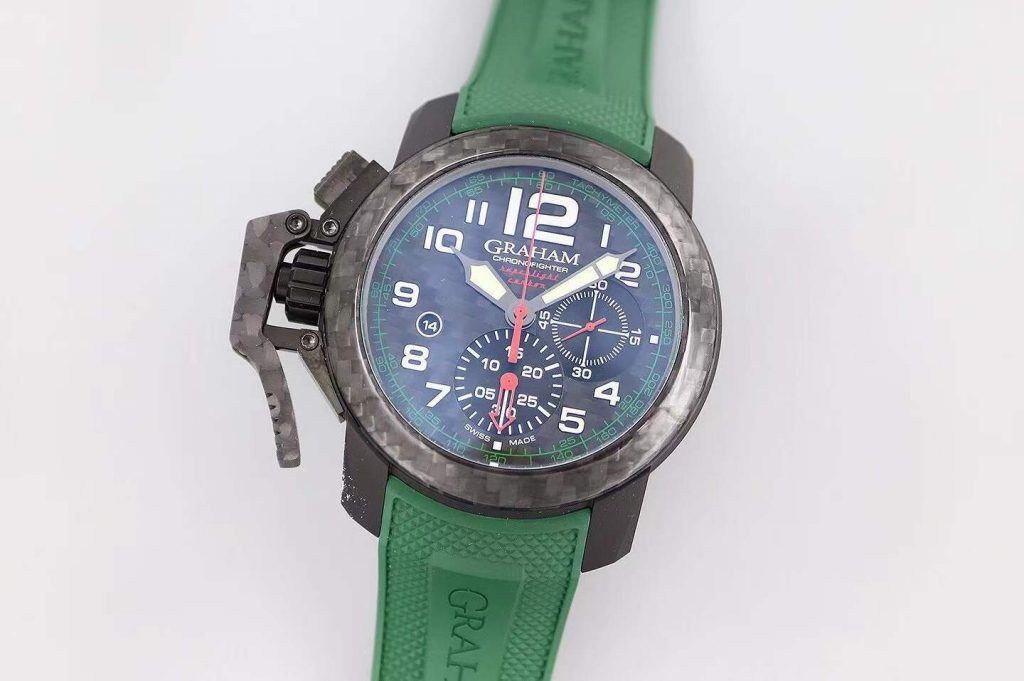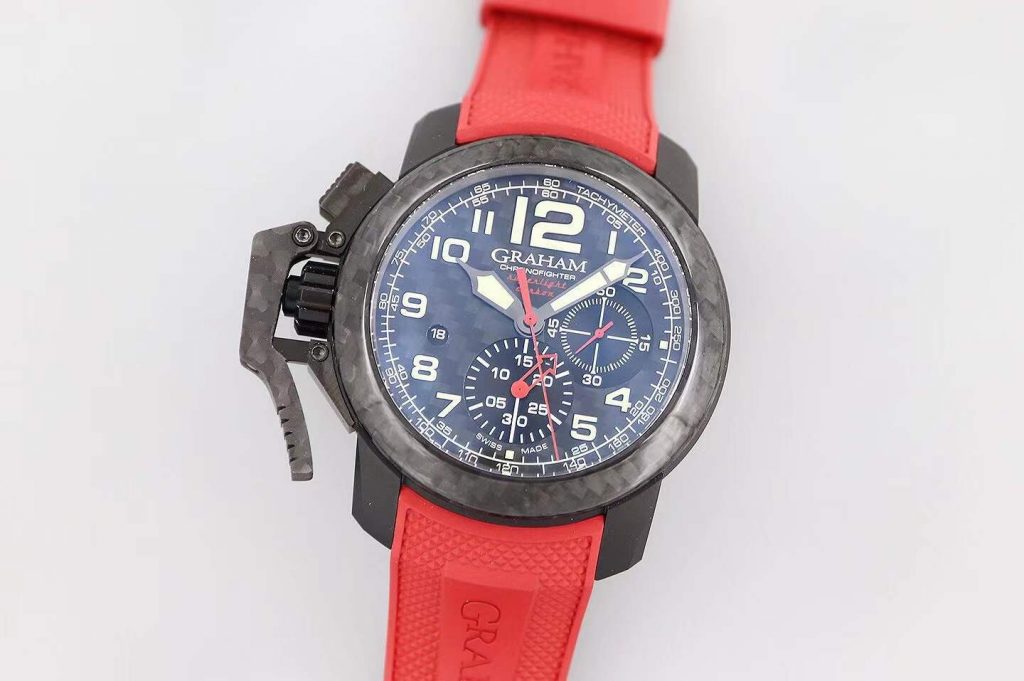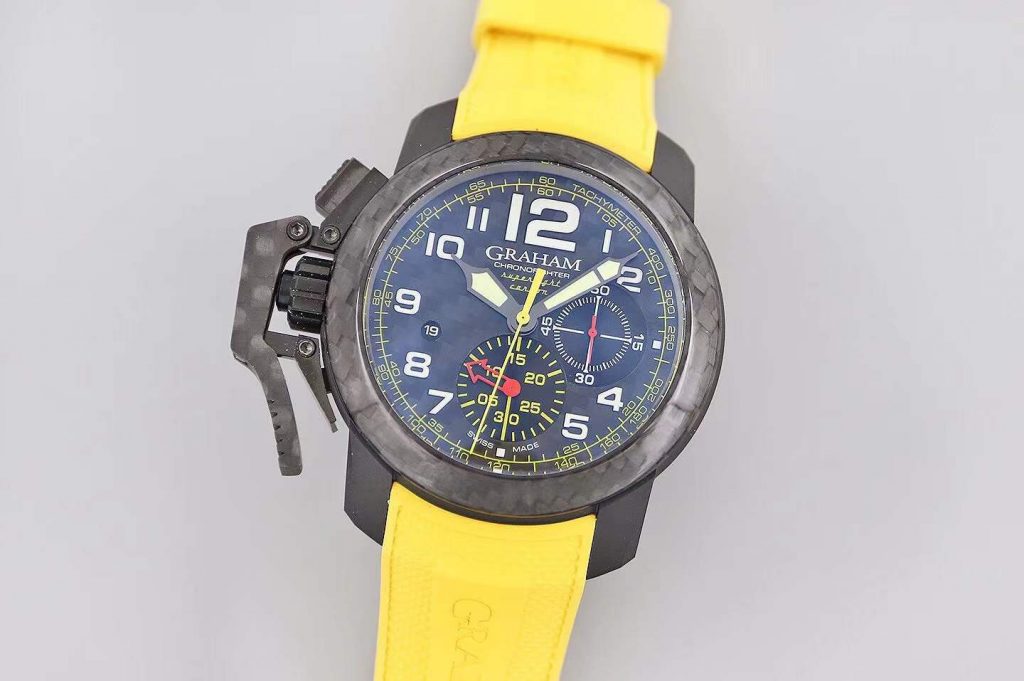 I have not seen Graham replica watches for years, in the first two years when I just entered this industry, there were many replicas of Graham watches, they were very popular at that time, but then they suddenly disappeared, I do not know why. The need for good quality Graham replica watches always exists, because big watch is still the main trend, but no big factories are willing to make them, it seems like people's attention is attracted by those super clones like 4130 Daytona, 3135 Submariner, etc. Sometimes a few readers asked me which factory makes the best Graham, I could not give them an answer. Just a few days ago, I heard that JK factory published several Graham watches, I checked with the factory and found they just made five models, each has a great quality, please check photos above, there are yellow, red, blue, orange and green.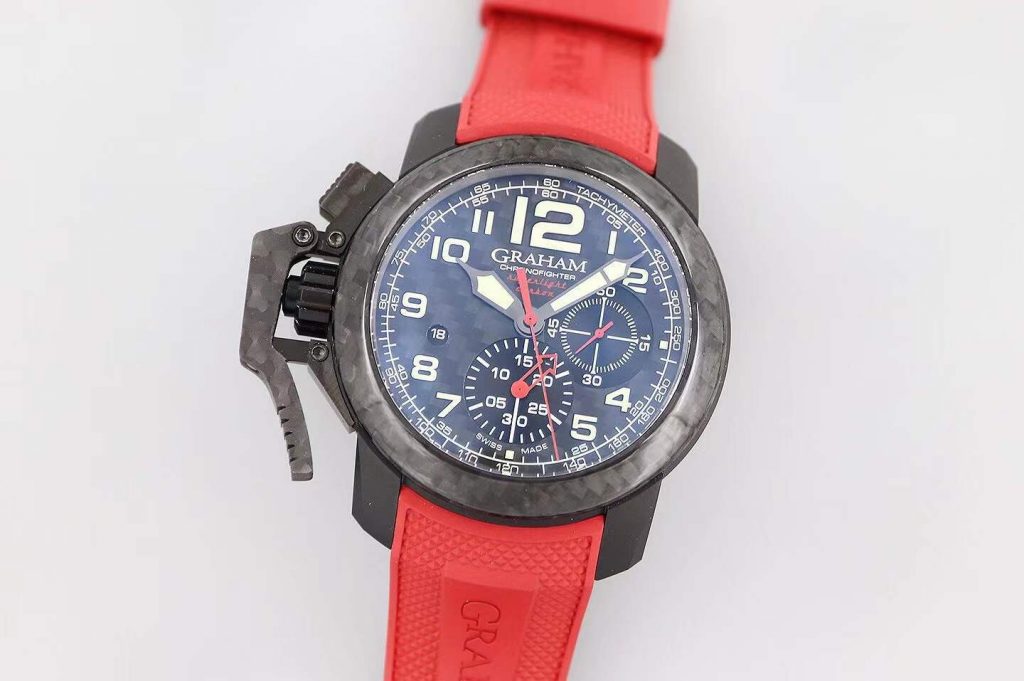 About JK, not many people know this factory, I knew this factory before because some people clients ordered vintage Daytona watches, and then I found JK factory made good quality ones, like their Paul Newman Daytona. I do not know if they are making other watches, maybe JK can manufacture U-Boat watches in future, after all U-Boat is still loved by many fans of military watches, together with Graham, both are two watches have a certain need but not made by other factories.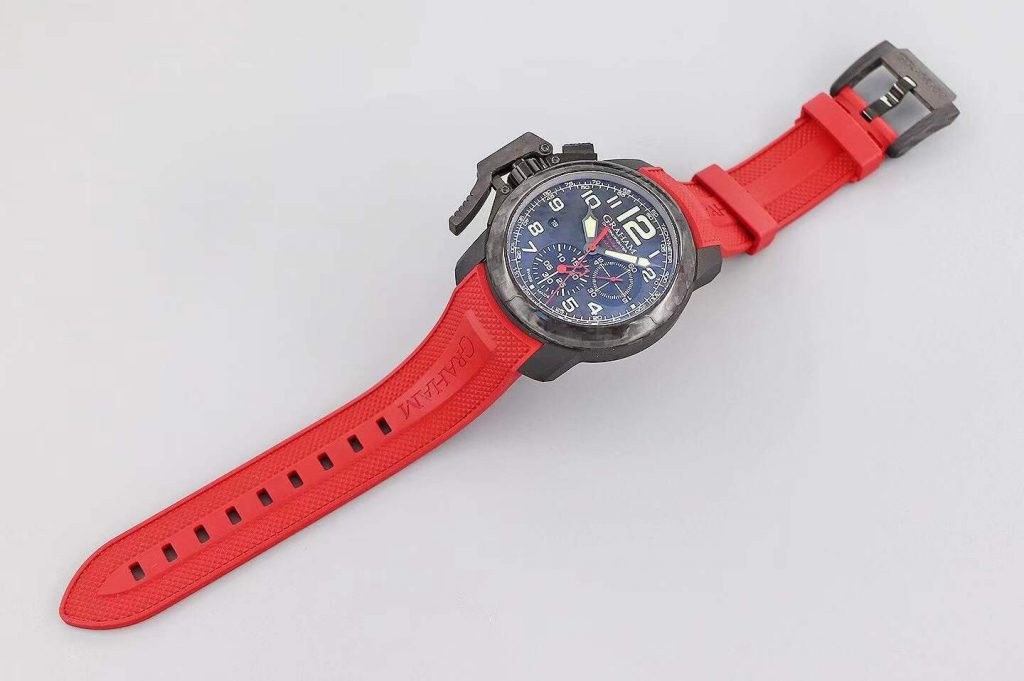 Just at a glance, five Graham replica watches from JK factory differ from each other in band's color, the case of each watch is made with Titanium material, then being blackened. The oversized crown is positioned on the left side of the case, well, it is a left-handed watch, but you can also wear it on your left hand, that depends on your habit. The case is high grade Titanium, while the bezel, crown and dial all have carbon fiber textures.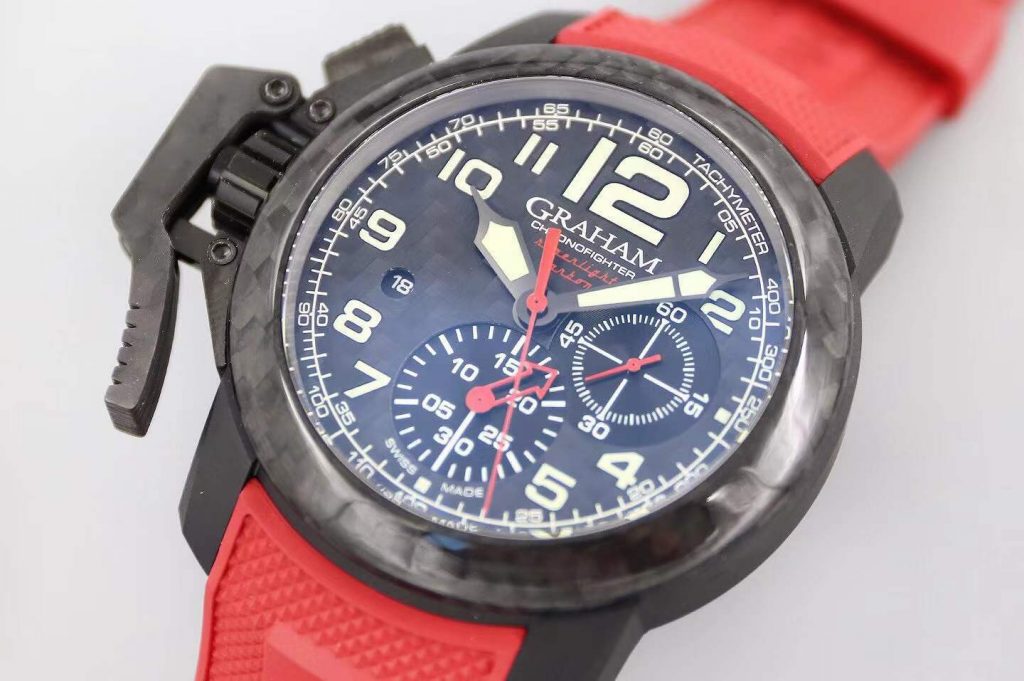 Look at the black carbon fiber dial, it features big Arabic numeral hour markers, especially the number "12", which is much larger than others. Small seconds hand is running on the subdial at 3 o'clock, the small dial at 6 o'clock is for minute-chronograph display. Small hands on both subdials are in red color, so is the central second-chronograph hand. The replica watch has a real chronograph function. Through the crystal back, you can see all machine components of the movement, by the way, it is an Asia Valjoux 7750 movement, by the way, the case is up to 16.5mm due to this movement, so the replica watch not only has a large size, but a bit thick.