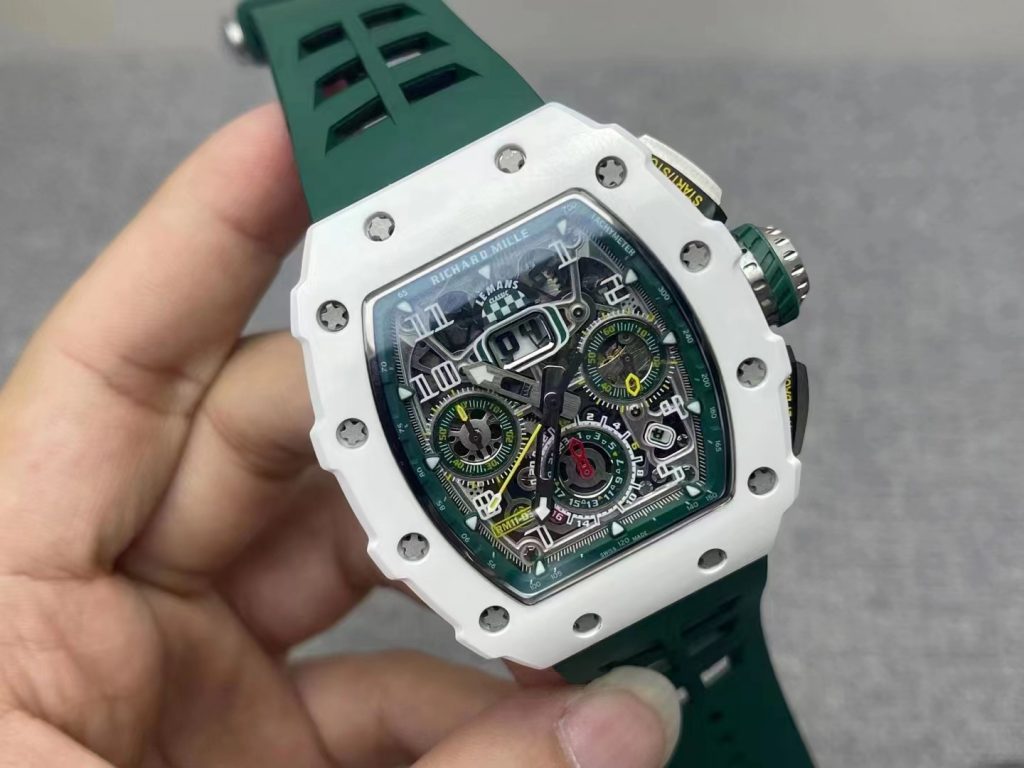 You will not be confused when choosing a replica Richard Mille watch because you won't buy one if you care about the water resistance, all replica Richard Mille watches made in our market, whether by ZF, KV, RMX or others, are not water resistant. However, if you really like Richard Mille and want to buy a high-end replica, it is not difficult to select one because not too many factories are making top quality ones, much easier than selecting a good replica Rolex. For the most popular RM035-02 Rafael Nadal, the best replica is made by ZF, now the latest version comes to V4. For the best Richard Mille Tourbillon replica watches, absolutely JB factory makes the best ones, and about RM011 like this one below, KV factory makes the best replica, and KV has the most complete collection of Richard Mille replica watches, they make every model. So, things get clear.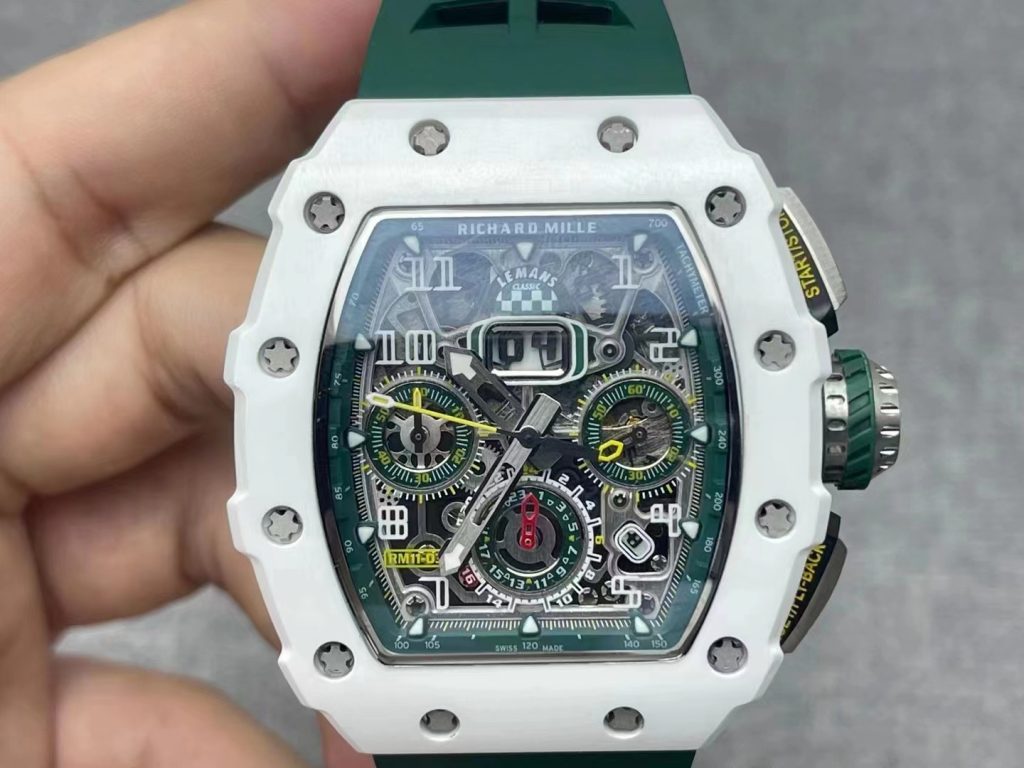 I like this Richard Mille RM011-03, its green color is great, there are also other colors options, the case has a size of 43mm*19mm, the white parts, including the front and back, are made with ceramic. The entire case is naturally curved so that it can fit your wrist more comfortably, the big crown has a rubber ring in green, which exactly meets the green color on the dial and rubber band. The dial is skeletonized, it looks complicated but very cool, the yellow color usage highlights the entire skeleton green dial. The replica has a real chronograph function, so you will see a working yellow seconds hand on the small dial at 3 o'clock, other two subdials are for minute chronograph display and hour chronograph display. There is a small triangle marker filled with luminescence next to each Arabic number. The central seconds-chronograph hand will move when you push the buttons on the case, it will stop exactly at 12 o'clock when you push the reset button. Many people like RM, but few people buy the replicas, I do not know why, maybe water resistance is one of the reasons, another reason is their high cost. Actually you can imagine this, I mean its high price, it takes the watch manufacturer more time and efforts to research and produce such a high-end RM replica.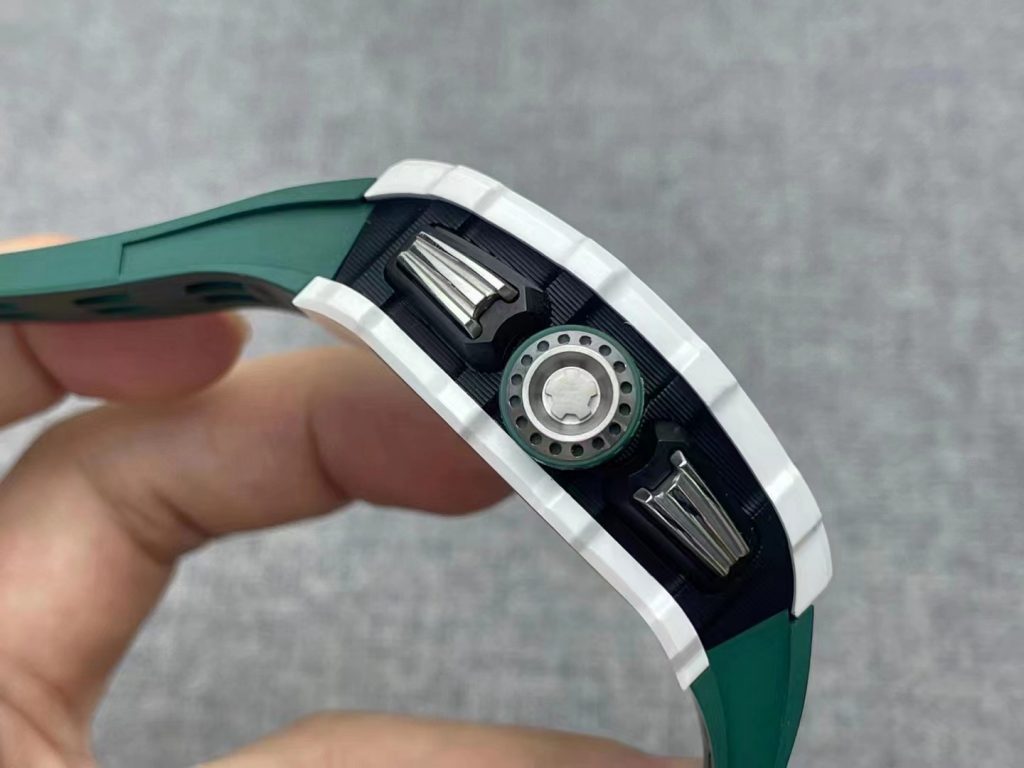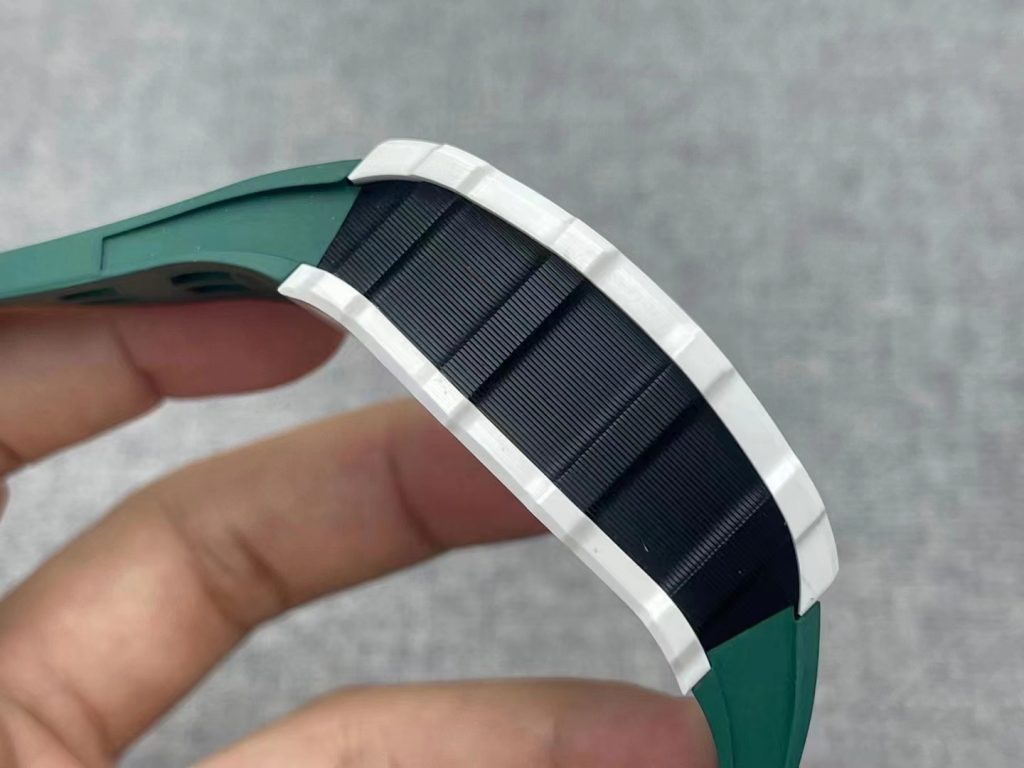 At last, I want to talk about two factories, JF and V6. Both factories got raided before, but they started to clear inventory from time to time in this year, that does not mean they have back to the production of replica watches, my answer is no, they just tried to sell the watches previously in stock, so you usually need to wait for a long time once placing orders with these two factories, and if the AP you want from JF or Ballon Bleu and Big Bang you want from V6 is out of stock, your watch dealer will cancel your order and return the money. The good news is that someone will take over JF soon, but about V6, perhaps it will be closed forever, but we hope VS can take over it.