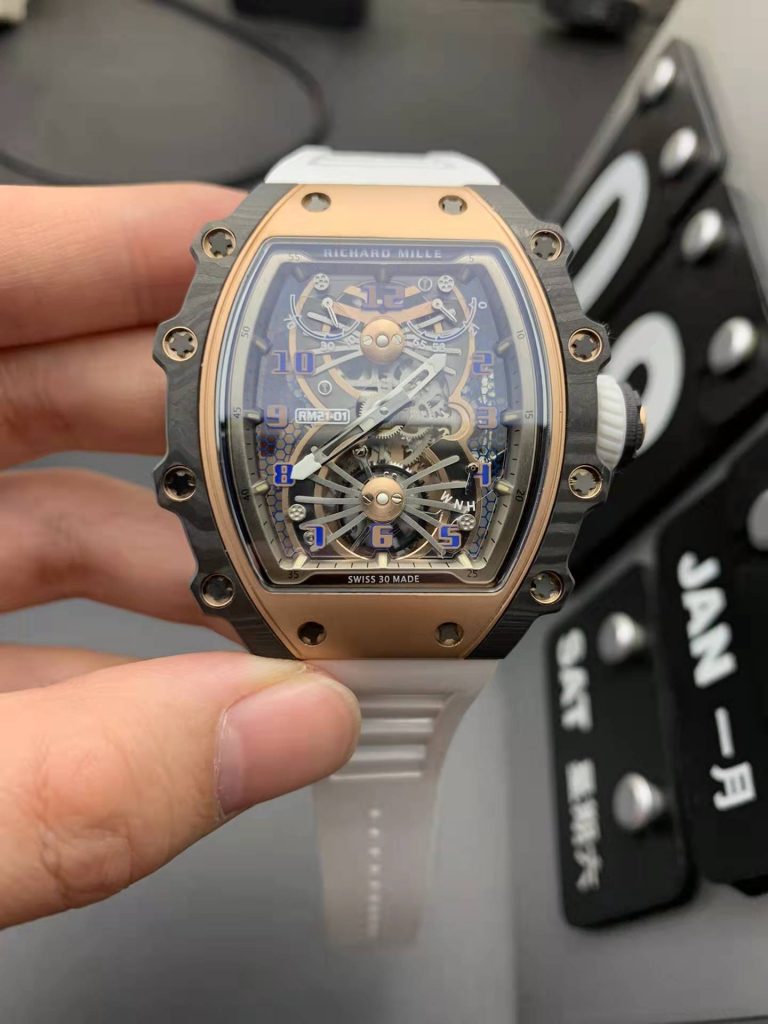 In recent weeks, a lot of Richard Mille replica watches have been published in our market, they are from factories such as KV, ZF and RM. Most Richard Mille watches are made by KV and ZF, their quality is very good, but with the release of V4 Richard Mille RM35-02 Nadal by ZF, many people will choose a V4 RM RM35-02 from ZF if they are considering a Richard Mille replica watch to buy. However, for Richard Mille tourbillon watch, I do not suggest you buy, this does not mean the watch is not good, actually every replica RM from these three factories is high quality, but the tourbillon model has a too high price, it is not an ideal choice for a beginner.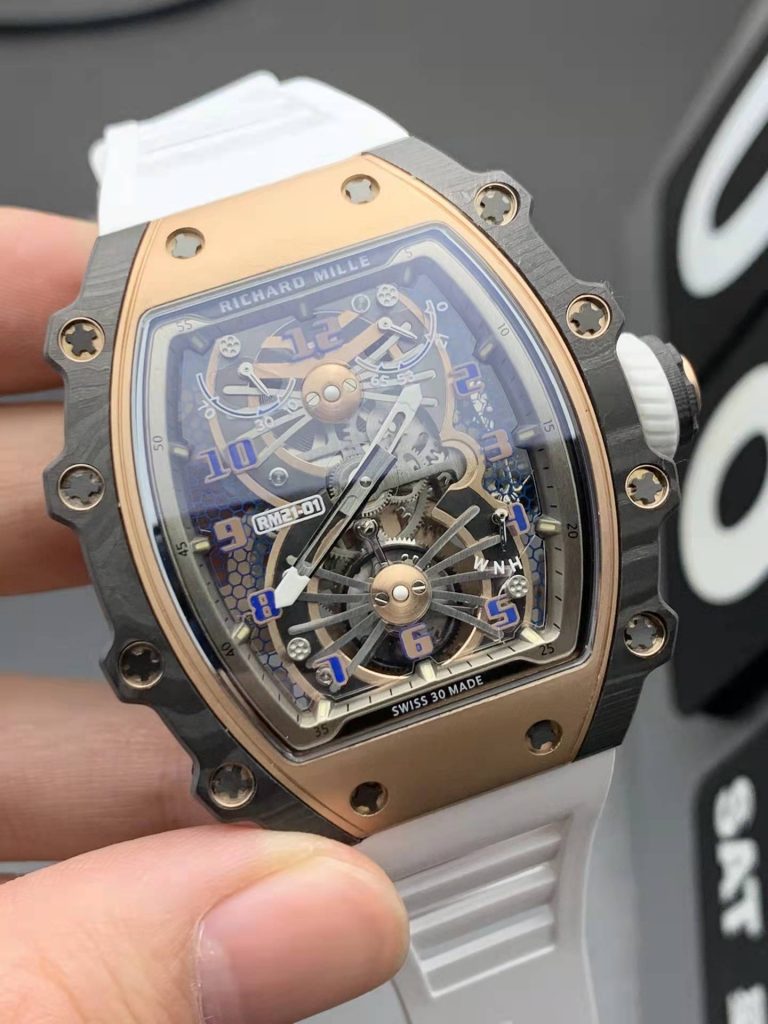 This Richard Mille RM21-01 tourbillon watch, not made by JB or RM, I do not know which factory it comes from. You can find this watch on a lot of dealers' websites, the watch is available now, on these websites, it is claimed that this watch is made with NTPT material like genuine watch, I only know this is a composite material used by Richard Mille, I am not sure if this replica uses the same NTPT material, I guess it is not true, but high-end forged carbon that looks very close to NTPT in texture.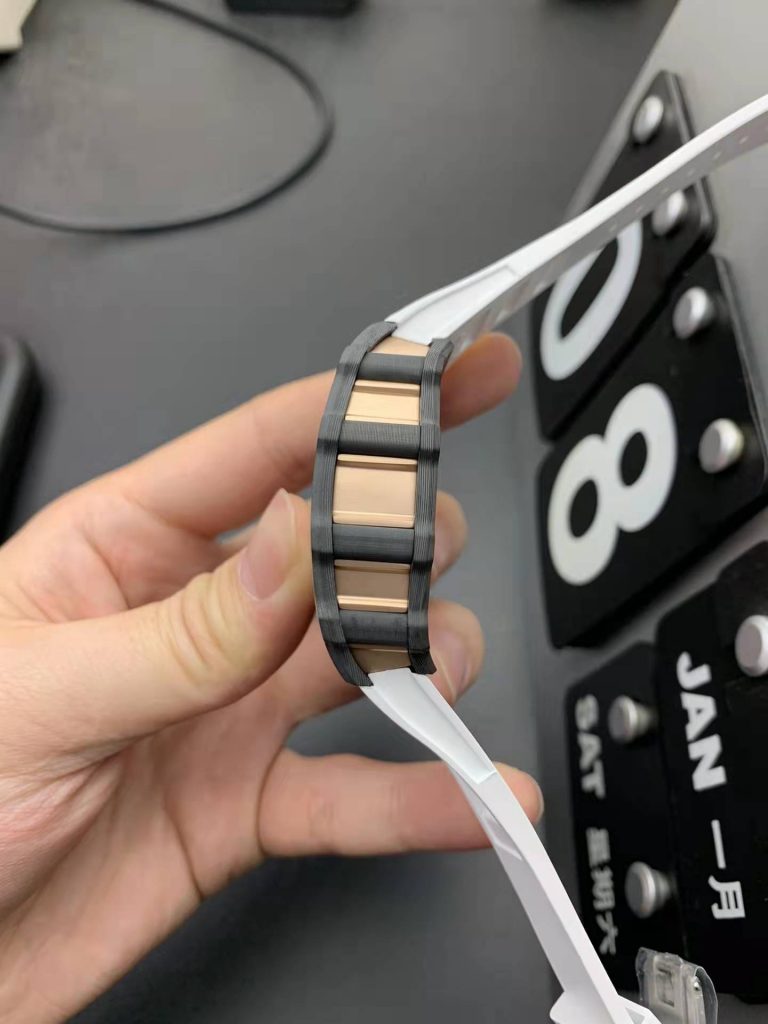 Many sports watch brand are likely to use several types of material on one watch, for example, Hublot and Richard Mille. On this replica RM, you can see three materials at least, rose gold, forged carbon and rubber. The rose gold on this watch looks weird, I would rather it completely uses black forged carbon material and with a black rubber band.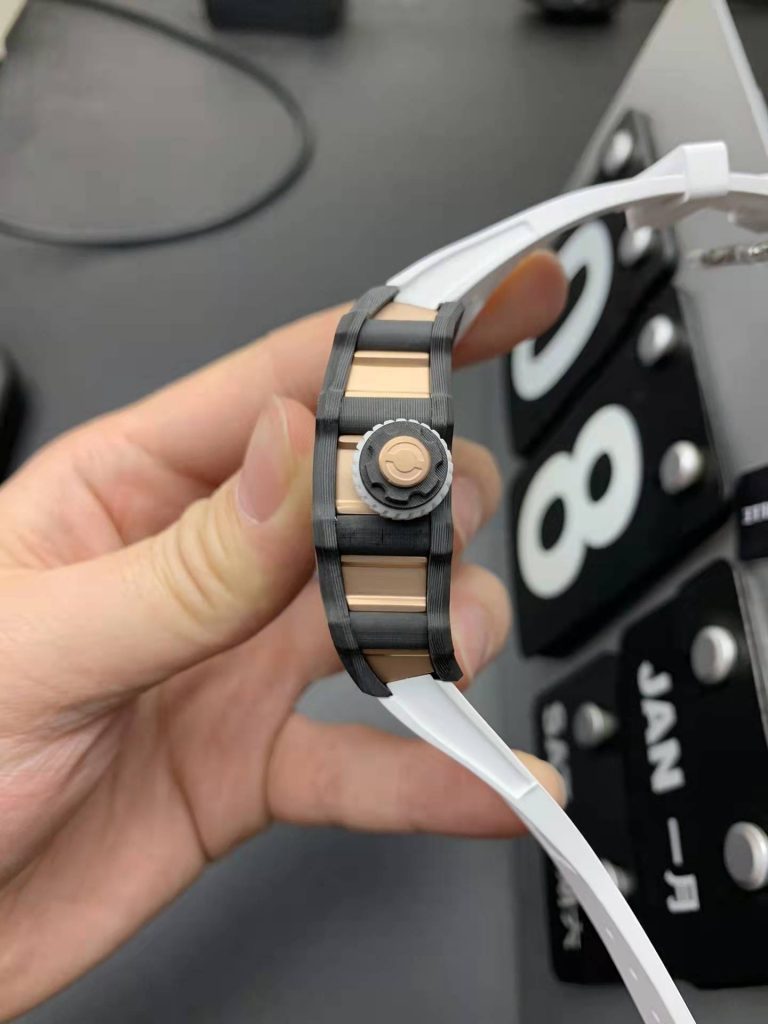 The watch is very big, it is 51mm*43mm, and 15mm thick. Seeing from the side, the entire watch has a curved case, such design can help your wrist fit the watch perfectly, and bring a better wearing comfort. Because of the carbon material and skeleton dial, the watch is big, but it feels very light in weight.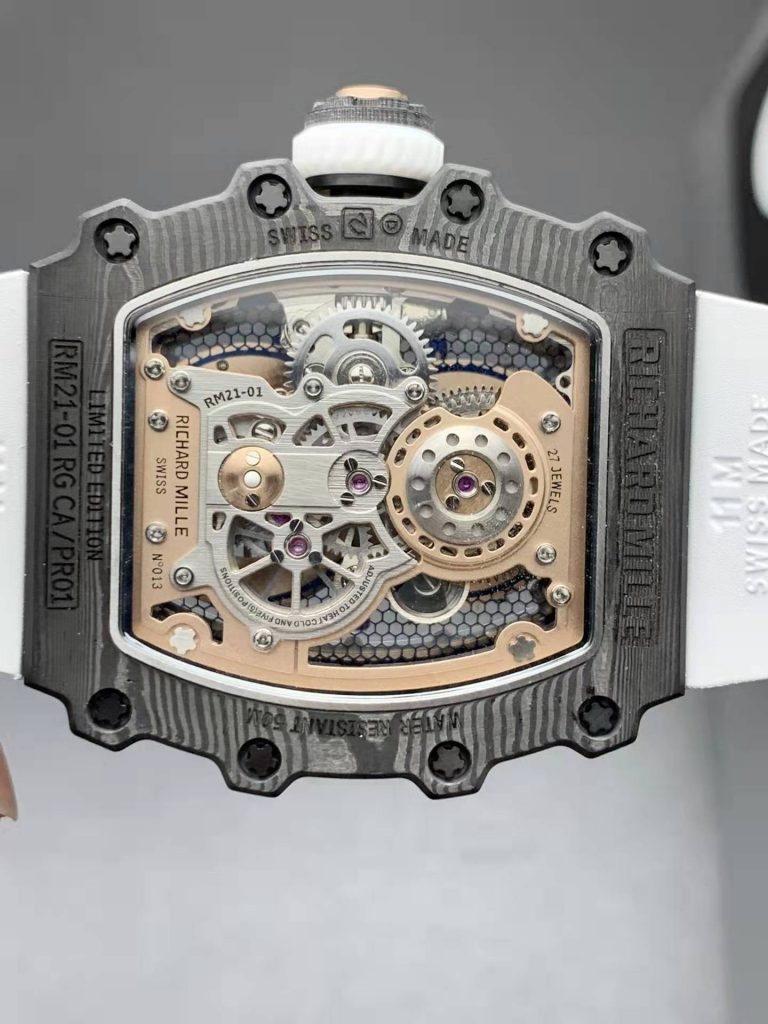 The dial is skeletonized, you can see a working tourbillon device at 6 o'clock, Arabic numeral hour markers have blue color, there are two small seconds on top, but they do not work, I do not know their special functions on genuine watch. The replica is powered by a handwound tourbillon movement, you can see the movement components through crystal back, these machine parts look amazing. By the way, this RM tourbillon watch is very expensive.