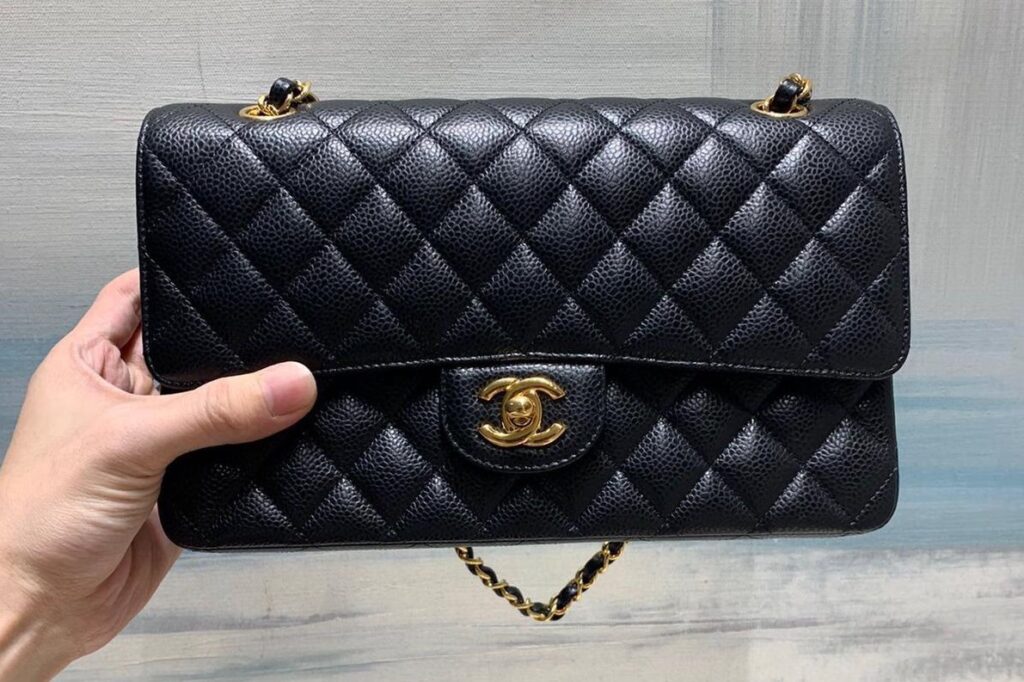 Welcome to another episode of heybible's review! The title of today's episode is The Ultimate Rebound after the Bloody Breakup 🙃. As most of you probably know, my last review of a 187 from another seller was heart-breaking. It basically destroyed everything and ended up with a bad breakup.
Oh well I have moved on and say no more! I have an ultimate rebound for y'all! Thanks to Tony for restoring my faith to true 187's quality. As soon as I open the package, I remember the very first time I received a classic flap from 187 that has TRUE QUALITY from flap to foot!(VERY NOSTALGIC) Like the feeling of remembering only the good memories of your ex without the drama lol.
So I wasn't expecting my previous post to trend and hit the top spot for a short time and I got tons of DM's and sympathy from everyone and I thank you all for that.
Disclosure – This is not a sponsored nor paid by any means.
3900 CNY / 617$
Wise
No shipping fee as I have my own freight company agent
---
Timeline:
Feb 19 – I cried my heart out to Tony and inquired if he can ask 187 for a cf GHW and was told it would be available at the end of February
I may be a difficult customer but Im a woman with one word. I'd rather hear a project with a 1-year deadline and have it completed after 11th months and 29 days rather than hearing 2 weeks and ending up completing it in 2 months with a half baked job
Who wants a raw steak when you specifically asked the chef you wanted a medium well done
Feb 21- The PSP came by surprise. Feb 22 – It got shipped
March 3 – The shining gold of hope arrived to my door
---
Quality – 9/10
I knew already for a minute I touched the bag that it was indeed a 9. The leather fragrance, leather softness, straps quality and overall materials are 1:1 to 187's TRUE QUALITY.
The moment the fragrance of the leather touched my nose… it was orgasmic!!! (I have a leather fetish teehee 🙃) Like I go to boutiques and smell each back I try. My SA's probably thinking I like men in leather suit lol.
My detailed explanation will be in accuracy section.
---
Accuracy – 9/10
The accuracy is 1:1 to 187 true quality.
The straps are very well made and combined tightly with its chains that I do not see any twisting yet even when I try to move the straps more and more.
Finally! The straps glides thru its grommets smoothly without a noticeable friction or whatsoever! Thanks to the well-made sexy sides that is responsible for it. The gap between the outer flap and inner flap are very nicely done which is why the straps with its chains transitions easily without any force (law of physics btchs tho I got a B- on that lol)
The CC metal hardware is flat as my uhmm lets not use my nana this time… flat as it should be! and the way the CC overlaps is on par with the auth! Hail to guardian of 187! Tony! lol
The stitching, quilting and puffiness are also very nicely done. It has an average of 9 to 10 stitches (I will never get bored counting stitches). Quilting is not square nor structured as what it should be.
And of course The back side Look how even the dimples are with that sweet smile from monalisa! Hail to the true quality of 187 king!
The interior!!! Finally! it was rough and still smells like leather! Not plastic, not synthetic! just leather smell! The roughness is a trademark of a 187 so please do not ask me why. Newbies bye (kidding)
Whats more to say? Everything just perfect based on my QC-ing so lets give Tony a big round of applause! Yassss!
---
Satisfaction – 10/10
Im soooo satisfied with my rebound classic flap. I condition it every night with a smile treating it like my own favorite pet. Then sniff it before I go to bed lol. I am going front row in a fashion show soon so lets see if I can rock this flap! If u dont hear from me again it means I got caught lol!
I know not all batches will be sunshine and rainbows but with the price we are paying, it better be. Like how a fruit seller gets rid of the rotten ones from the rest coz HE KNOWS IF HE DOESN'T, OTHERS WILL EVENTUALLY GET ROTTEN TOO.
Isn't it the reason why someone coined the 187 into 2 versions? We are all familiar that theres a "high" and theres a "king" when in fact 187 has only one version (and that ladies and gentlemen is the king version). High was invented for those bags that didn't pass the QC of the factory while King bags are those who made it to the final stage of production. Those bags who didnt pass the QC was collected back by someone and mark it as a "High Version"
There is nothing wrong with that tho as some customers would still consider them if its not that bad. But mixing High and King and interchanging its price, thats where the problem starts.
---
Seller Communication and Service – 9/10
Like Aaron, I had a love me hate me relationship with Tony. I guess its because we are both narcissistic in some way and trying to compete with one another (imagine me and Tony in an asian school math competition that kind of vibe)
And like what I did with Aaron, I rekindled with Tony hoping we both grew out of our past bad habits. I was right… I like Tony coz his IQ is so high I sometimes get information overload lol and with the right amount of patience, conversing with him about bags make it so educational and fun. I like that his patience improved now better than before and proud that his business is doing better than the first time we dated (lol)
Like what I said before, I prefer to work with men sellers because of less drama (IMHO / purely based on my own experience). Tony is very direct and accurate with timelines.
I may be a difficult customer but Im a woman with one word. I'd rather hear a project with a 1-year deadline and have it completed after 11th months and 29 days rather than hearing 2 weeks and ending up completing it in 2 years with a half baked job
Tony practices work life balance now so he doesn't engage in small talks as much as before but I like how it is now. TBH I actually like getting down to business directly (its just me)
With his english fluency, good IQ and competent rep skills, he is a perfect seller for advance buyers like me and suitable for newbies who wants to learn more while transacting.
Choose whoever makes you comfortable. Inquire to your list of sellers and see how you feel. For me, customer – seller relationship is important. Its not like one seller fits all. This is why I keep testing the waters by buying to different sellers from time to time. I do not just settle for one. Always remember, rep game should be always fun 😊
---
##DISCLAIMER: All of the things mentioned in my review are purely based on my OWN EXPERIENCE, IDEAS, POINT OF VIEW, and OPINION. If you think my views negates your views, lets all be grown ups and accept each other's point of view. No to drama
---
📣📣📣 For those who are only focusing on my infamous comment about how men sellers have less drama IMHO and making it BIG OF A DEAL, you're just proving me right. I suggest we just all focus on the topic. This is a bag REVIEW
---
Photos