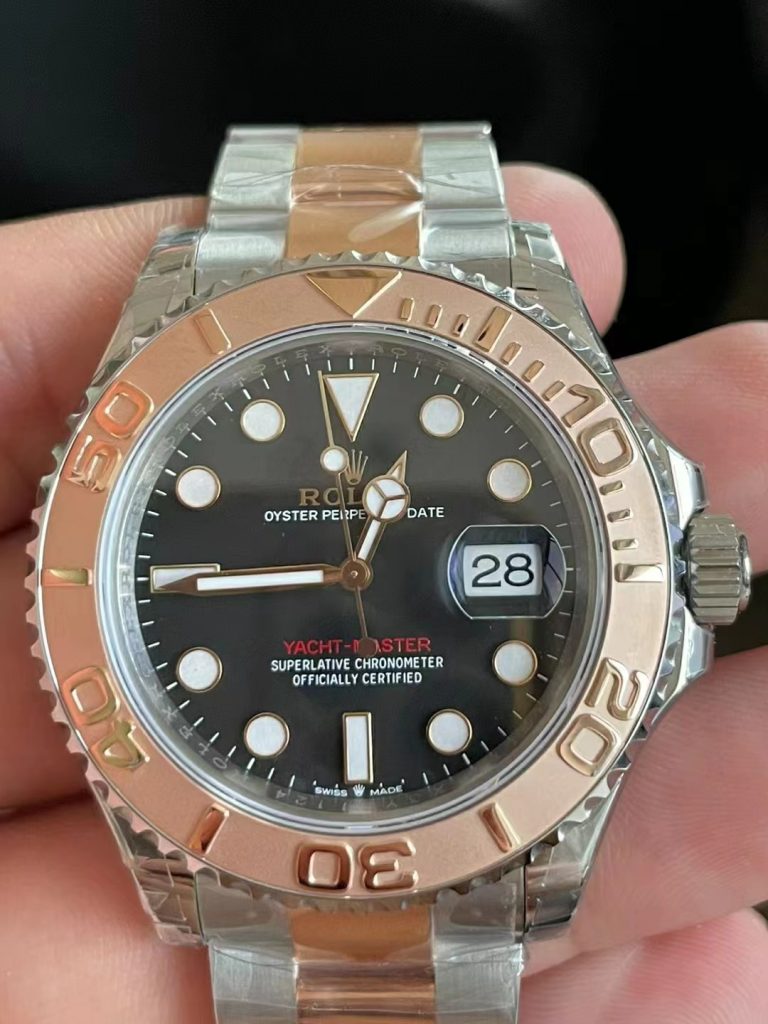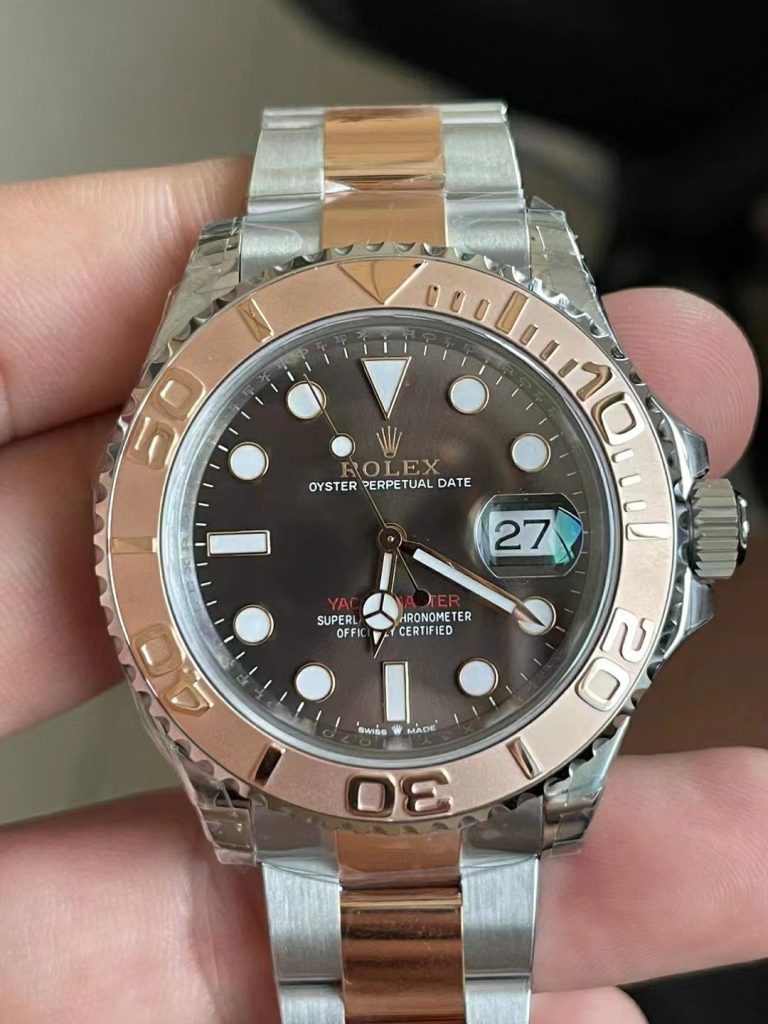 The rigorous search in the market is still going on, many bosses have chosen to close their watch stores temporarily, some people asked me when it will be the end of this situation, I do not know. The search has been going on for more than one week, it is one of the longest searches in recent two years, and the search is more frequent than before, this is normal. During this period, I heard some rumors saying that some watch factories like GM and VS were raided, that's not true, those famous watch manufacturers you know are still ok, they just do not accept orders currently, actually they accept orders, just do not sell to strangers, if you built a solid relationship with them, you can still get watches from them at this time, but getting watches from them will take a little longer than usual. Hope this situation will be improved soon. This is current market situation, I think you have known this from your dealer. It was said that EW factory is going to release the replica of the latest 2023 titanium YachtMaster, but under this situation, I think they will delay.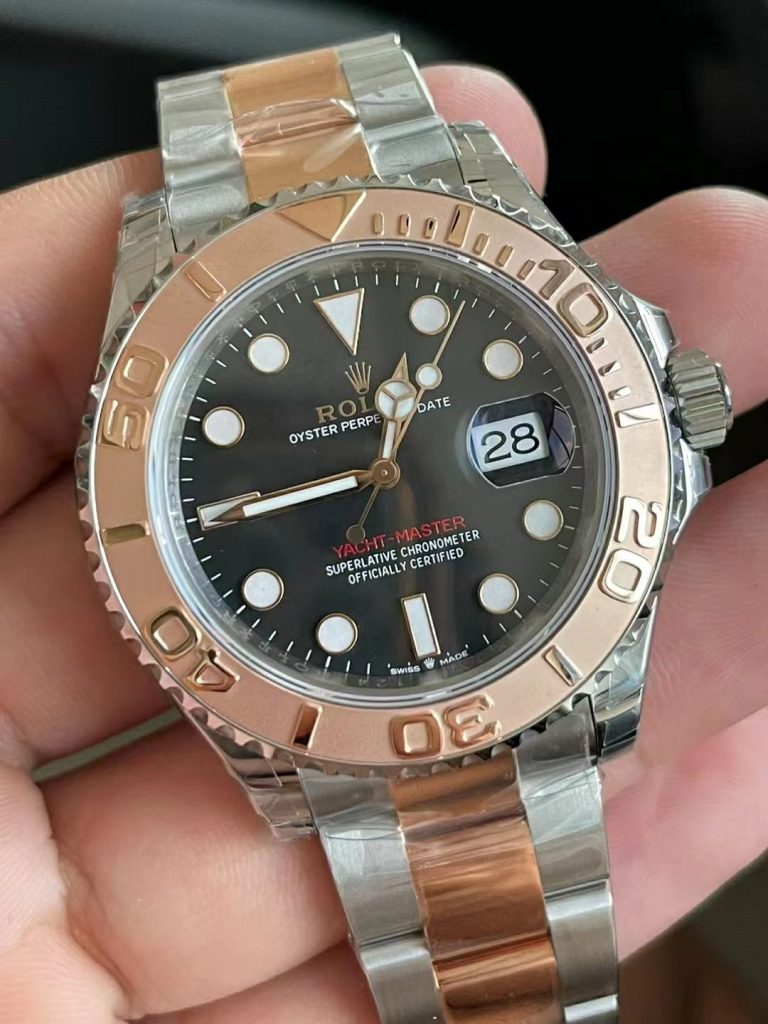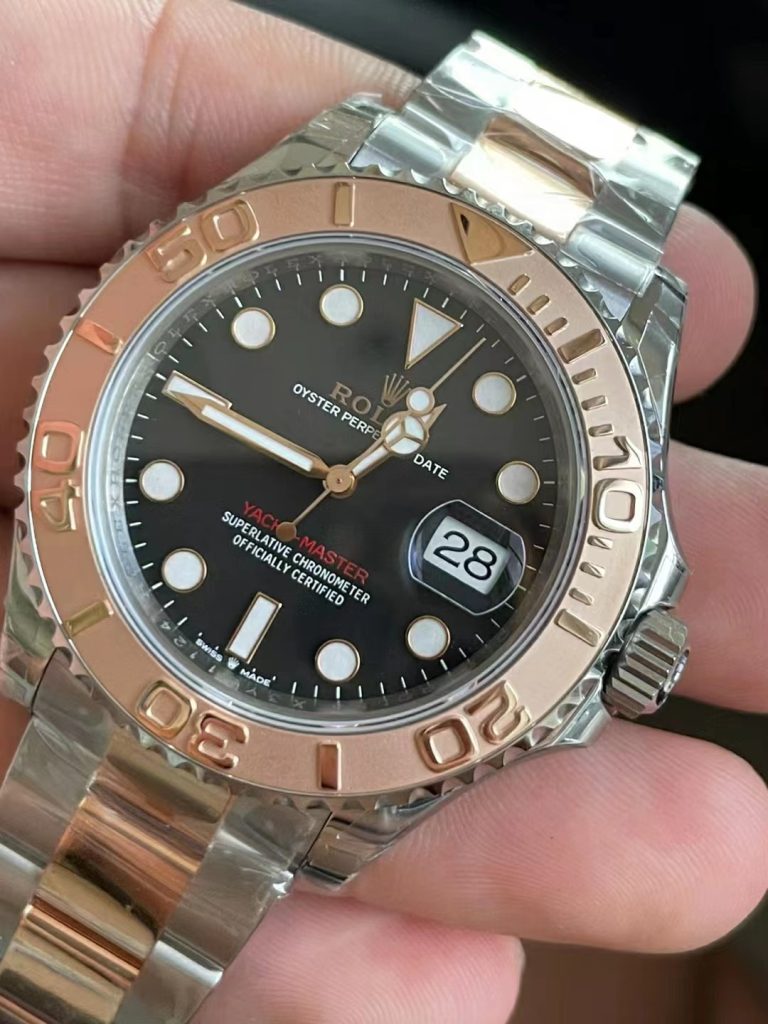 In the past several weeks, not too many new models were published, but there were still some and most of them were coming from VS factory, they are Oyster Perpetual, Datejust and YachtMaster. These Rolex replica watches made by VS factory have one common feature, which is that they are equipped with Dandong 3235 movement, many buyers have known this movement and because of this movement, it seems like more people are willing to buy from VS other than Clean. Actually Dandong 3235 does not have that big advantage except its power reserve, and for all Chinese movements, the accuracy is also very close, do not think the Rolex replicas from VS are better than the ones made by Clean. Every watch factory has their own selling points.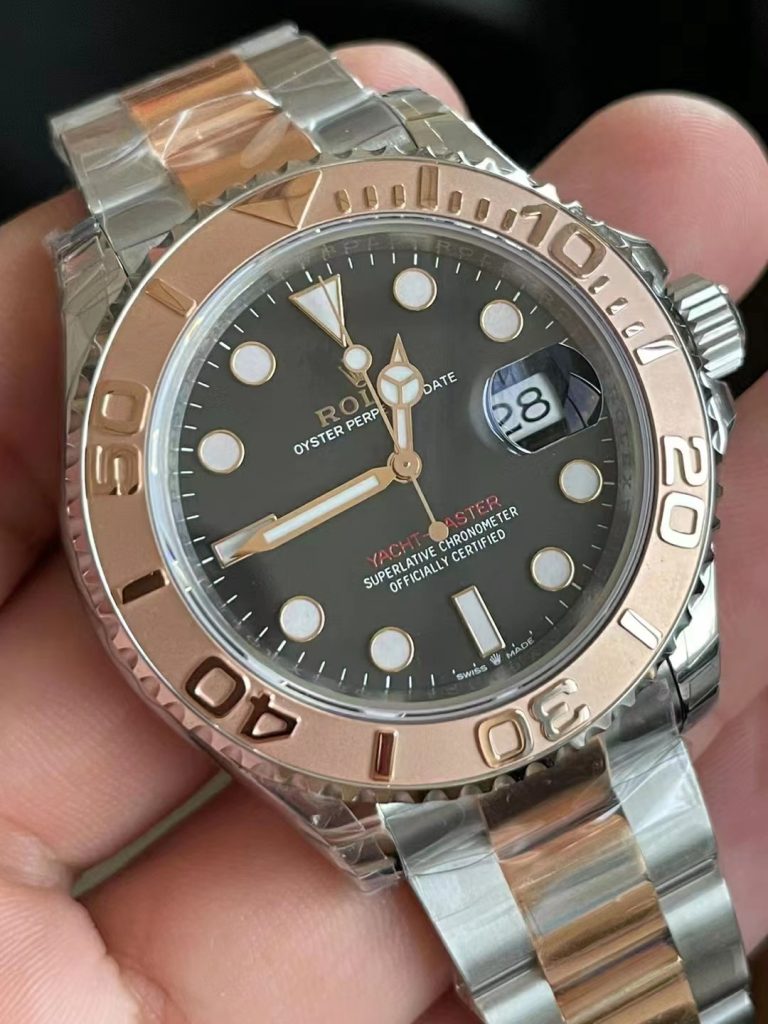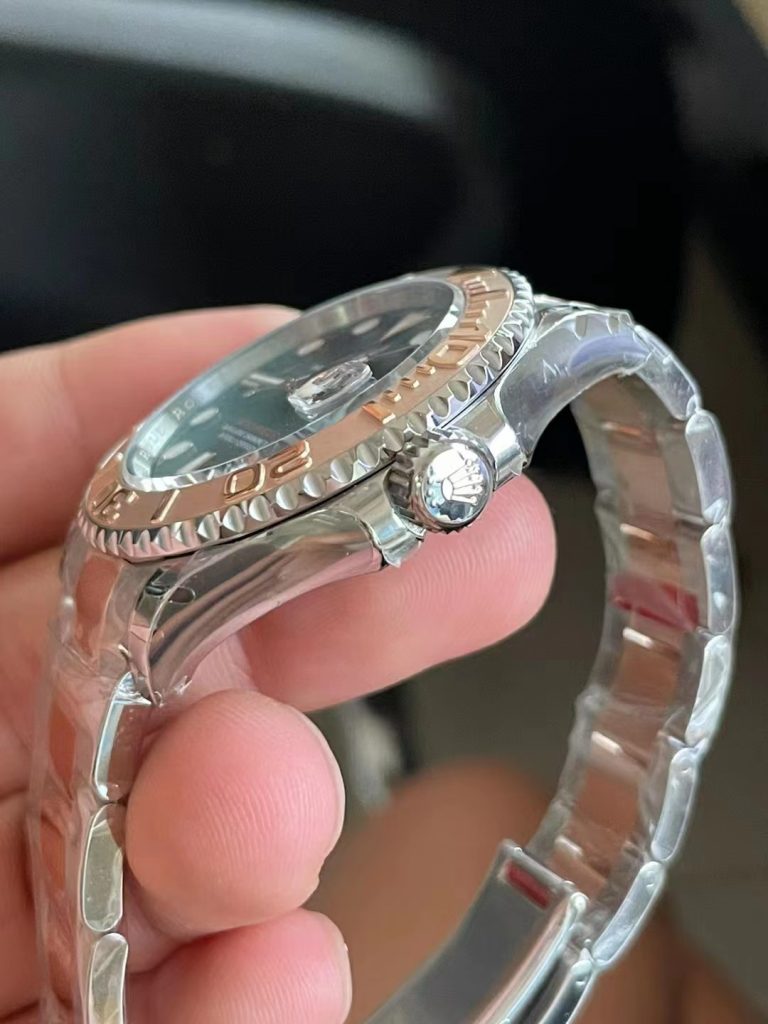 The two YachtMaster replica watches were just published to the public by VS factory in last week. Both in two tone style, one has a black dial and the other has a brown dial. The watch is made with solid 904L stainless steel, the case has a 40mm diameter and is measured to be 12mm in thickness. The bi-directional rotating bezel is rose gold, it is sandblasting finished with polished markers. This color, actually looks slightly different with the rose gold, but very close to the tone of Everose gold which Rolex calls. From the pictures, the golden color on the bracelet looks a little darker than that on the bezel, I am not sure if there is a golden color difference on the replica, perhaps just because the polishing on the golden middle links gives me a contrast visual effect.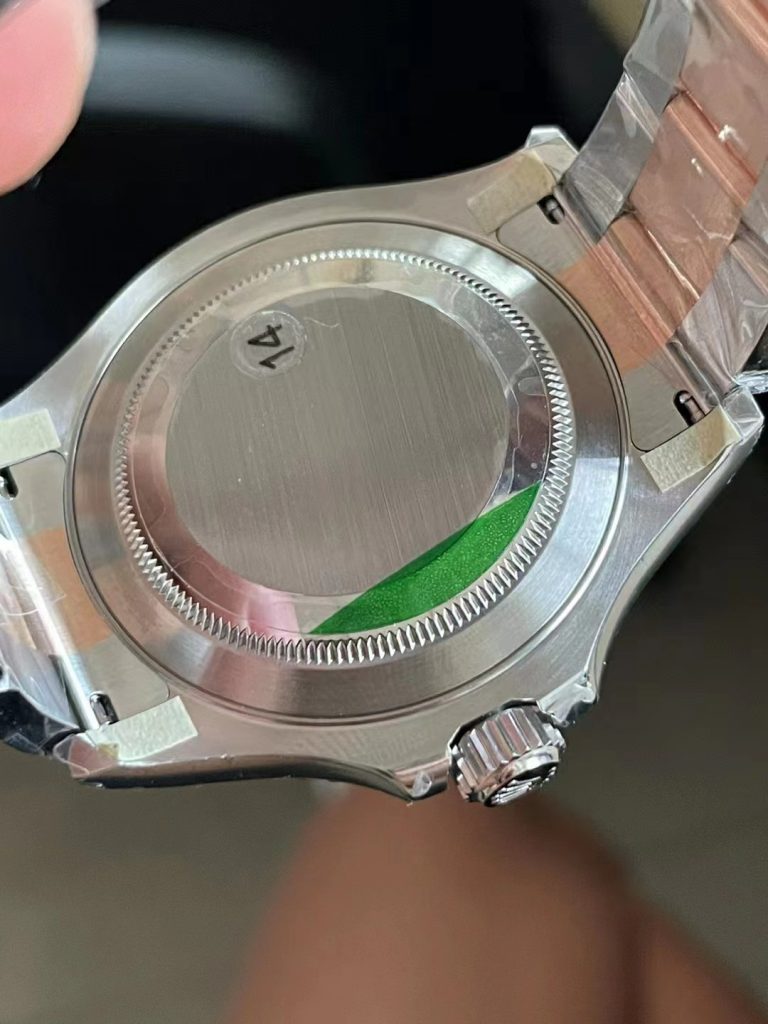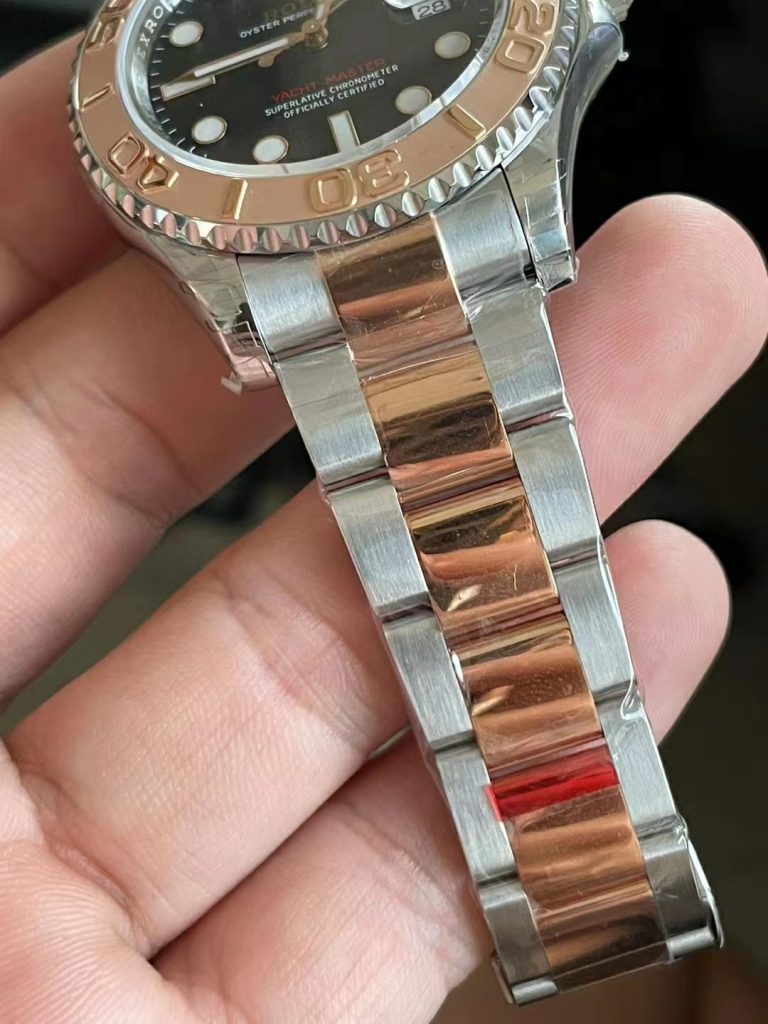 I suggest you select the black dial version because I am afraid that the brown dial has color difference even though I did not compare it with the genuine. The finish of the dial is very good and the sunray brushing finish is delicate. From the pictures, I could see a Rolex Crown logo at 6 o'clock between "SWISS" and "MADE", and on top, you could see the Crown Logo engraving on inner bezel is exactly aligned with the triangle 12-hour marker, not every replica has a perfect alignment like this one, you need to tell your dealer to pick up a good one for you. By the way, for the special situation happening in the watch market, VS factory decided to raise the prices of all their Seamaster watches.