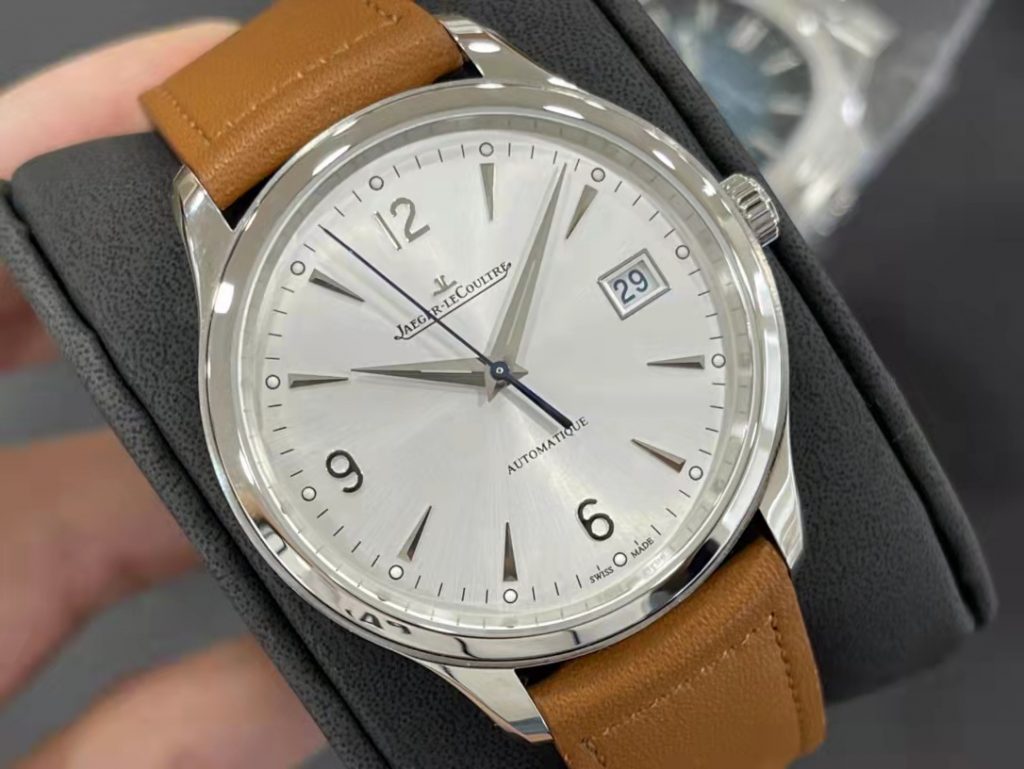 It is a new replica watch, which was published by Z factory in June, 2021. It is another classic three-hand automatic watch made by ZF. Every time, ZF makes such watch so perfect, I can not find other factories that are able to make such a dress watch better than ZF. If you are not new to this industry, I think you have heard that ZF has made many popular watches, for example, Portuguese 7 Days Power Reserve, Portuguese Chrono, AP RO 15400 and 15500, too many famous models that have been well-know all over the world. But If you are a beginner who are going to buy your first replica watch, just go with ZF. you will not regret with their quality.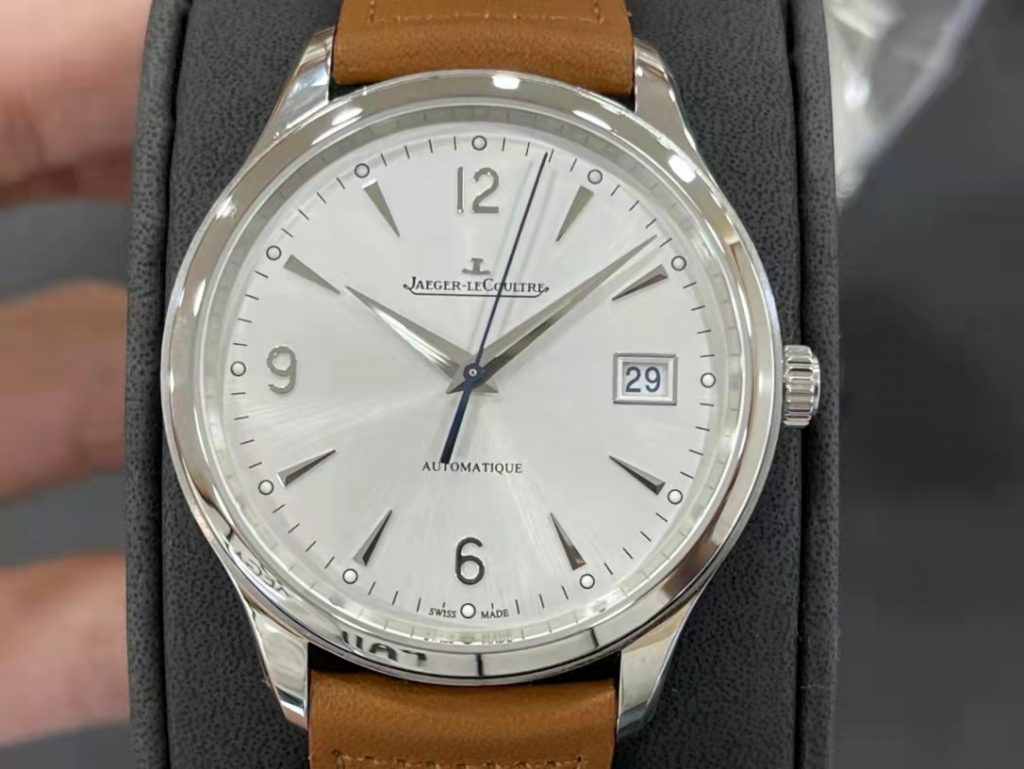 The Jaeger LeCoultre Master replica is totally in line with my aesthetic standard, I like simple three-hand automatic watch, the watch features a stainless steel case, white dial and brown leather strap, these things make a very classic dress watch together. Under current watch trend, it is very fortunate to own such a dress watch in big size and with classic design.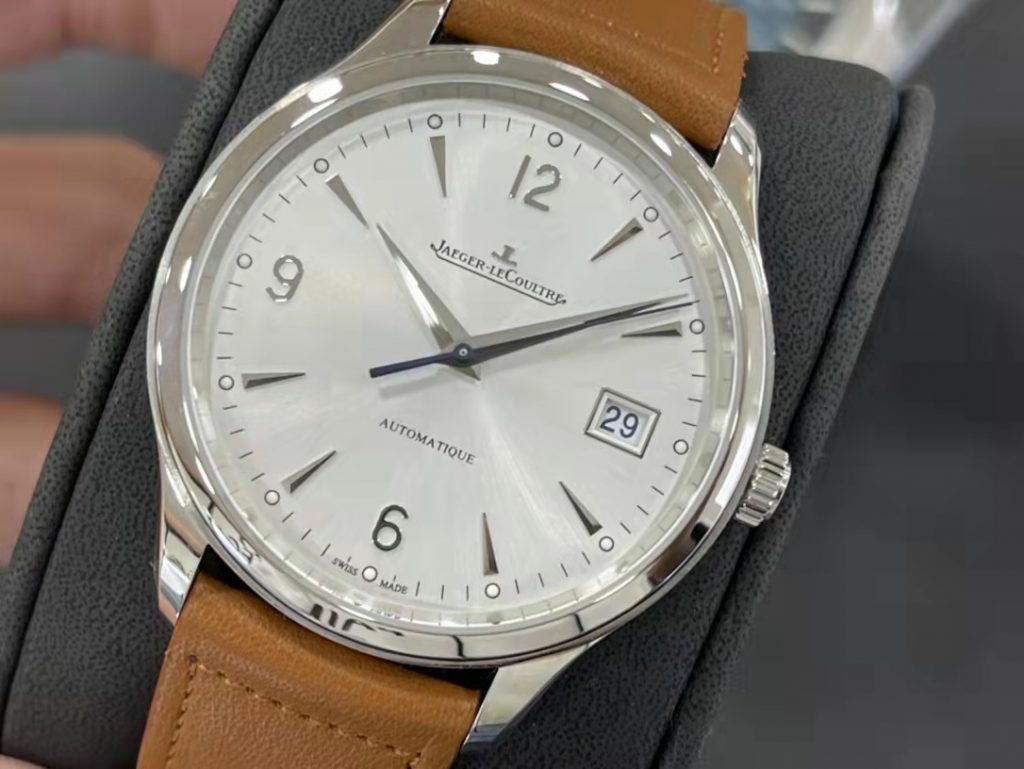 The watch is 40mm in case diameter, but it is only 10mm in thickness, and due to the design of the dial, the watch looks bigger than it should be. On the front, the case and round bezel are mirror-polished, while both sides of the case are brushed, the lugs are not only molded perfectly, but also have good streamlined design that can fit your wrist comfortably. Every corner of the lugs is polished smoothly so that no metal burr can hurt your skin.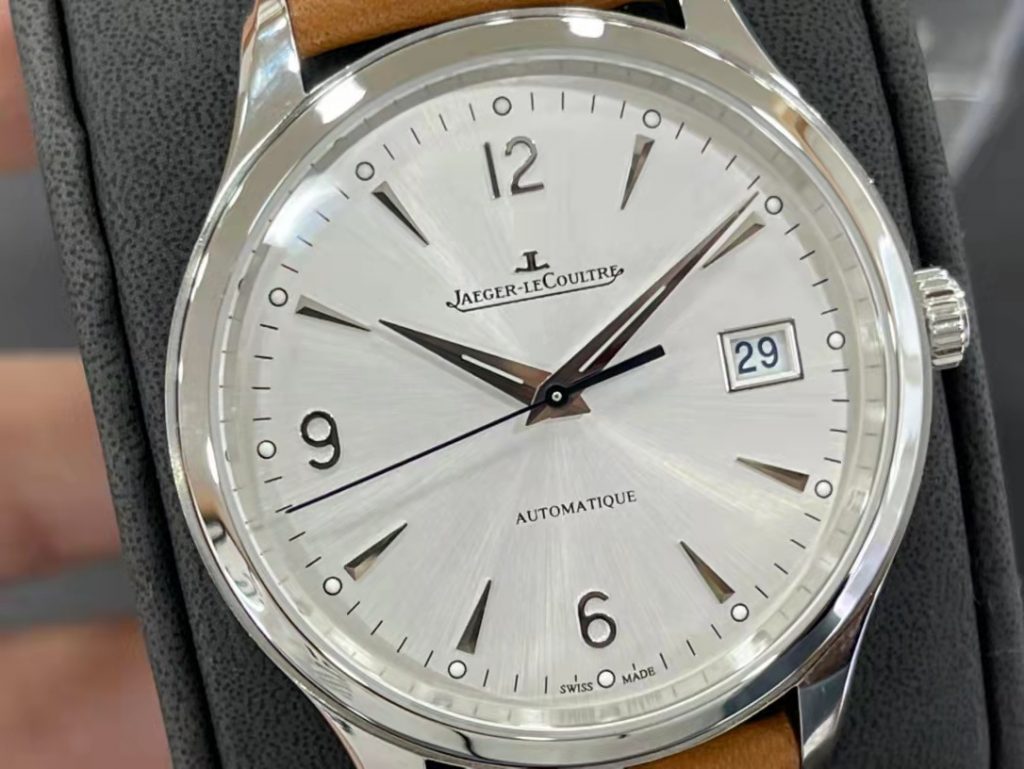 I love its dial, it is silver white, very simple looking but also practical. Arrow-shaped hour markers are slender, every hour marker is cut very well and looks three-dimensional on white dial, there are three numeral markers of 6, 9 and 12. There is also a small round dot in white color next to each hour marker, they are luminous in dark conditions. The date window features black font in white background, with a silver frame.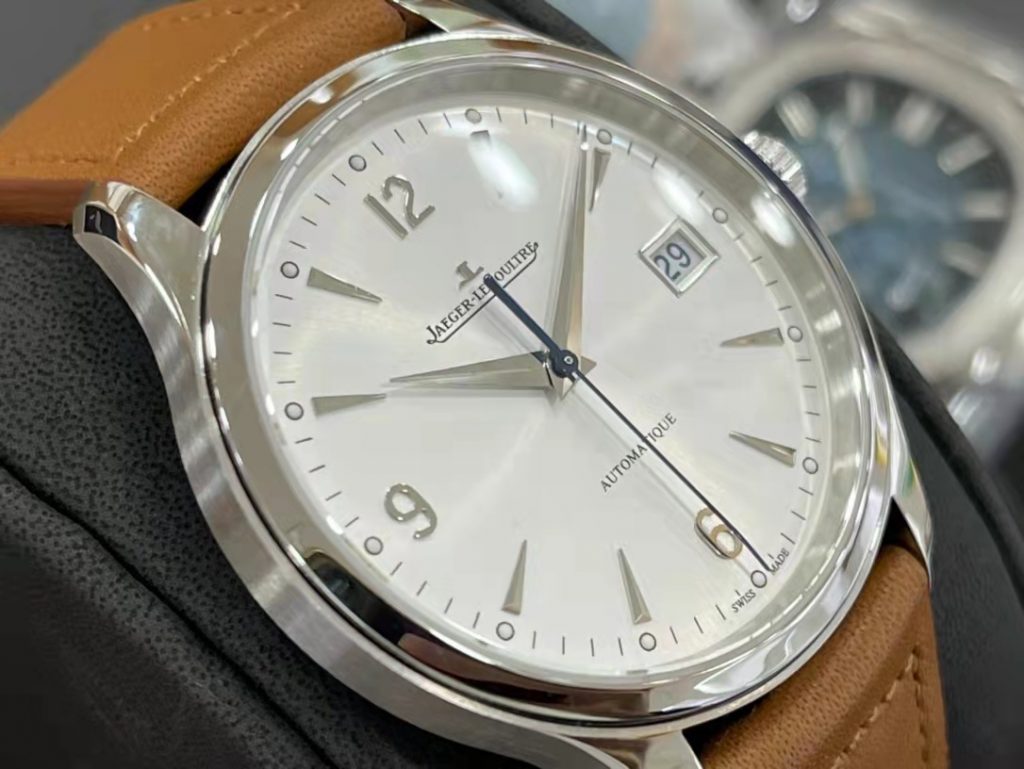 Through the crystal back, we can see an amazing movement, which is cloned according to real JL 899 Calibre, the base movement is a Japanese Miyota 9015, there are very beautiful decorations on auto rotor and movement plates. By the way, this movement is very reliable, it also has fewer issues than any other automatic movements used by replica watches.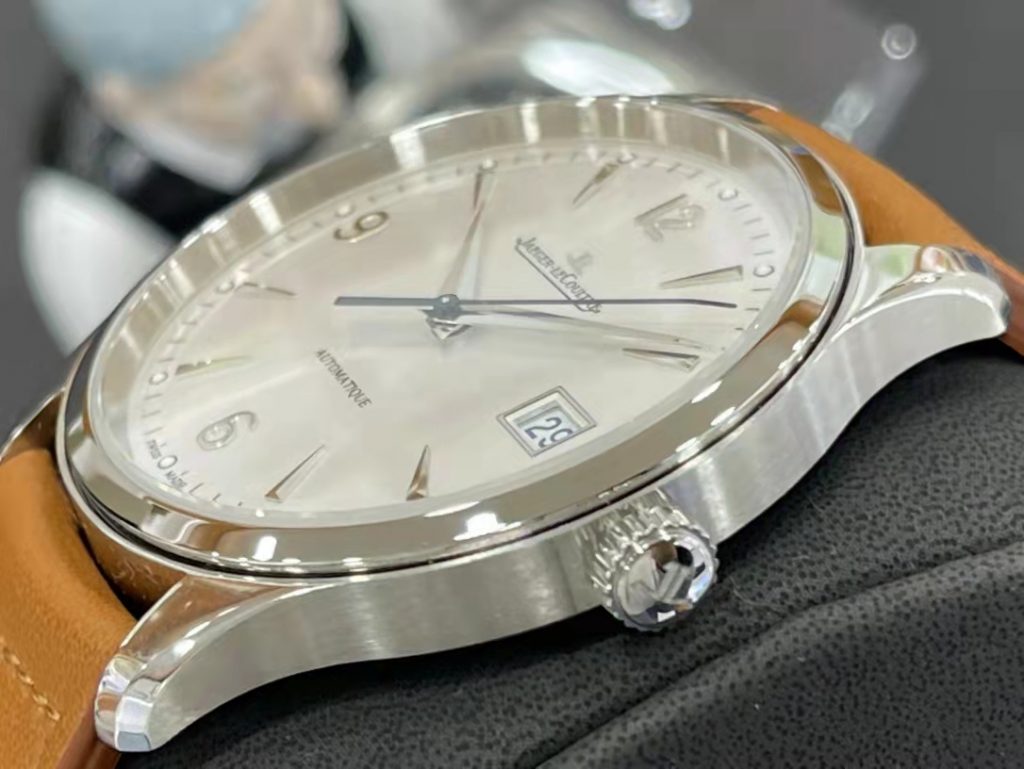 The replica watch is equipped with a brown leather strap with brown hand stithing, on the back side of each strap, you can see words "Genuine Leather Swiss Made Strap", the band is certainly made with genuine calfskin leather, it feels very soft to wear, I am wondering if there is a black leather band, it will be a better match for this stainless steel white watch.