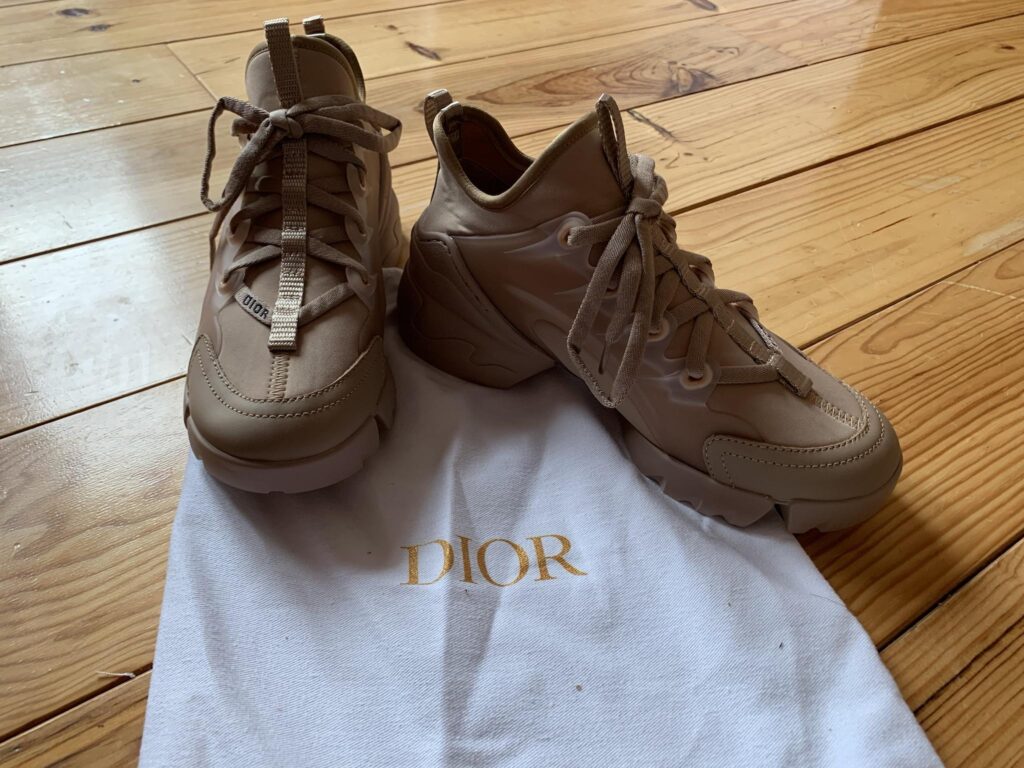 Since stumbling across RL some time last year, I have been relying on Betty (also uses the name Tina?) regularly through the months. There is a previous review of my last haul from this seller on my profile but apart from that, I have actually bought other items from her, like heels and vgold (which I am curious about how it holds up) that I won't review because ✨laziness ✨
Disclosure: After shipping my stuff, Betty sent this:
"If quality is satisfactory, Please help me write a review on RepLadies,Thanks 😊
After the review is passed,please send me the link and purchase it next time there have a gift for you😊"
I have no inclination to overstate my opinions as in my last review, I quite openly shared what frustrations or disappointments I had. Still, it must be said that I was offered (not pressured, I feel the need to say) a gift (some kind of LV keychain or some other pochette) in exchange for a review. Onto the good stuff!
• Shipping Cost: 200 CNY
• Carrier: DHL
• Order timeline:
Asked about the Dior sneakers, Bottega Veneta bag and Gucci sunglasses on the 1st of June. Paid on the same day.
Received PSPs of above items on the 4th of June.
Asked about the Balenciaga sneakers and Louis Vuitton slides on the same day. Paid on the same day.
Received PSPs of above items on the 6th of June.
Shipped on the 7th of June.
Recieved on the 21st of June
Agent/Seller Service and Communication – 10/10
Betty is the perfect seller for me. I can't say if she will suit everyone but if you like a seller that is friendly then chances are you'll like her. I'm totally assuming she is a woman, by the way. I have spoken with other sellers that are more clinical and I don't mind that at all. But Betty throws in emojis and gratitude and offers information such as the factory names when not asked. I can feel the effort she is putting forward to be useful and cordial so that's something I have to give full marks for.
Dior D-Connect Sneakers 780 CNY
Quality – 9/10
I have only worn them for a few hours so I can't speak on the long term durability. However, I would like to judge them based on what I could gather after walking around during the afternoon with them on.
They have a solid build and do not seem like they would crease easily. This is a positive obviously. but there's a negative inverse that they are a bit stiff so they don't mold to the feet completely, they're a bit stubborn so I imagine they'd need some breaking in.
The back of the shoe that touches the heel does rub my feet in a way that pushes the sock downs so I could tell that if I had worn them any longer, I would probably have blisters. I wore them for about three hours on flat ground and sometimes could feel mild chafing (-1).
There were no gluey bits or threads or anything that felt like cheap plastic sticking out.
Accuracy – 9/10
The images on the auth site show an almost peachy coloured shoe but actual reviews and images of the auth shoes in normal lighting show a darker, almost greyer colour. The images on the seller's album show a more accurate depiction of what the auths look like in person 😂
I spent a long time looking at different angled images of the auth shoes and everything seems to line up. Even down to the laces' holes.
The only thing I'm iffy about is that because I haven't seen it in person, I can't give a fully accurate judgement. What I really wanted to be able to see is the frame itself of the shoe. The ones I received have a sort of cylindrical shape to the fabric part of the shoe (not the hard sole). Whereas the ones on the auth site seem to be slightly tapered where the foot naturally arches. I deducted a point for these things (-1). Interestingly, I find this is the case with most of my replica shoes, they don't fully have that curved foot shape.
Satisfaction – 10/10
What I can't get over is how off the colour is on the auth website to what videos and images have shown it looks like in person, minus any fancy lighting. If I didn't know that the auth shoes were not the same colour as what was shown on the auth site, and I didn't go in store to check, I would think that these were majorly calloutable. Instead, I feel like I'm "in the know" that these shoes are darker and greyer in person. They're comfortable enough and although they don't seem to be one hundred percent tailored to the shape of a foot, or at least my foot, they are still so slim-fitting and trendy.
Balenciaga Triple S Clear Sole Sneakers 900 CNY
Quality – 10/10
I have the same shoes in white and those ones have been enduring a few hours of dog-walking and shopping around for about two months with no sign of wear and tear.
They are incredibly comfortable and pillowy and I don't experience chafing in my heels with these shoes.
Accuracy – 9/10
There is a lack of the foot-shaped curve that the auth has (-1).
The colour of the shoes match the laces as they should. A mistake I see with reps of these and other shoes is that the laces are white. Everything else matches the images and reviews of the auth from what I could tell.
Satisfaction – 11/10
Since I was fully satisfied with the Dior D-connect shoes, and even more so with these, I felt the need to go over 10. These are way more comfortable. Plus they are so cute. I feel like such a pilates princess in them with my matching Alo sets (I found a nice seller on AE who sells really comfy and flattering Alo reps if anyone is interested. Maybe I should review them! 🙈)
Something you should know about these shoes is that they are BIG. I was prepared because I bought the white ones beforehand but these shoes are super chunky. I felt like a transformer (but in a super cute 🦢💖✨🎀 way).
My next post will include the Bottega Veneta Jodie bag and Louis Vuitton Pool Slides!