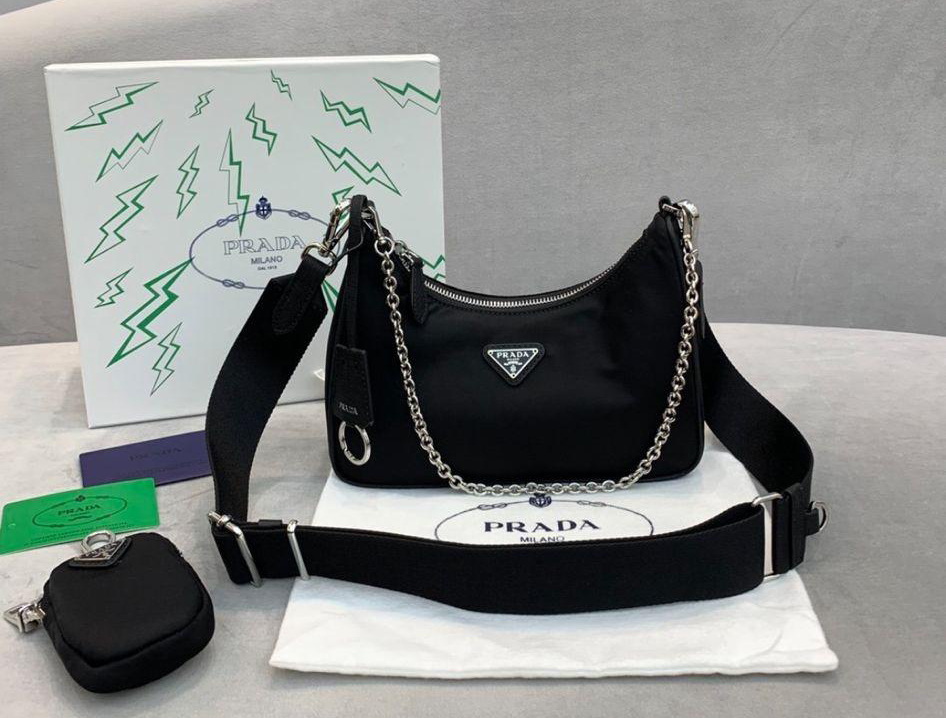 Background: Growing up in Manhattan I was always aware of fakes as a kid however usually the cheap canal street knockoffs.. then took a few trips to Beijing and learned a bit more about the high end rep market.. over the past few years however I started building my authentic collection of bags.. nothing crazy.. no Chanel CFs or birkins yet LOL just a few ysls, Prada, Gucci.. etc.. all purchased from Europe at discounted prices as even with auth I refuse to pay full american price lol.. stumbled upon this sub a few months ago and have been pouring over every post.. making lists of items, sellers, etc.. tbh I really thought I would just be using this info to buy rep shoes.. which I did also just receive 2 pairs of orans from Fiona that I will try to review in a separate post.. I've always wanted orans but couldn't risk spending $550 (I would buy them in Europe for cheaper) only for my dog to eat them.. he has an affinity for sandals in particular.. really didn't expect to be buying any bags.. but I figured this would be a great starting point.. I know I'm late to the party with the re-editions but with the amount of juicy couture sweatsuits I've been buying lately.. my inner 14 year old NEEDED this bag.. and I'm so sorry Prada I love you but I'm not giving you $2000 for a nylon bag. Someone on here made an AMAZING QC post about this bag which I tried my best to use when evaluating PSPs.. although I can't find the post now but I'll try to link it later.. but a huge huge thank you to that person! This is my first review here and it was quite a daunting task so please be easy on me.. it literally took me like 30 min to figure out how to upload images in Imgur lol.. if there are any formatting issues please tell me how to fix them not just to fix it because I'm pretty sure I won't know how lol anyway here goes nothing!
Disclosure – Weng does not know I am writing this review, I did mention that I found him on RL but was not offered any discount or anything like that
UPDATE: after receiving my bag I messaged Weng letting him know I was very happy with the bag.. he offered me a 100CNY discount off my next purchase if I wrote a review but I had already written this review before he mentioned that. Seller album: Weng album 1
WhatsApp +86 185 8899 8232 Price of item: 980 yuan (total $188 with shipping) Payment method: PayPal FF Price of shipping and carrier: 280 yuan fedex shipping
Timeline: 6/7 first contacted Weng to inquire about 2 different re-edition bags, he sent prices same day 6/18 inquired about this bag.. figured I may as well get this one and I can always take the crossbody strap off and just use the chain strap if I want.. also wanted to double check as factory photo didn't have the "re-edition 2005" on the clochette.. requested more factory photos 6/19 Weng responds with price and more factory photos.. seems like a different factory but ok 6/19 after 1 failed PayPal FF attempt, I make payment to a different account of his (he informed me his other account had received too much money LOL and was blocked).. After payment, I ask which factory it is.. he replies "Weng". Ok whatever lol Weng factory lol
6/21 PSP sent.. I notice inside logo looks crooked.. also ask for more pictures of the strap.. 6/22 Weng sends me video of crooked inside logo and says "The warehouse said that there was no big problem with this bag, and the bag type was very beautiful. Many of them were not as good-looking as this one. There is no perfect product." screenshot Never sent additional photos of the strap.. I decide to pick my battles and since the rest of the PSPs looked ok I decide to GL.. he tells me it's scheduled to ship and I ask him to send tracking number when available 6/27 Weng sends tracking number 6/28 RECEIVED! No idea how I received this bag so fast but I'm not complaining at all!!! CCW as I'm horrible at QC even after reading ***** post 100 times lol
---
Photos
my photos PSP Factory pictures Authentic
---
Quality – 9.8/10
Quality overall seems great. Zippers seem sturdy and run smooth.. nylon feels durable.. chain strap does feel pretty light but I haven't felt the auth chain strap.. I do own a different auth Prada bag with a chain strap which feels much sturdier but that's not a fair comparison as every strap and bag style is different.. still feels light to me regardless so -.2 for that.. overall pretty dang good
---
Accuracy – 9/10
-So I knew going in that the sides would more than likely be pretty straight which I was ok with because honestly the slight curvature on the sides in the auth r so minor that I doubt that alone makes it callout-able.. but.. -.5 for shape being slightly off plus when the bag is stuffed you can't tell as much.. -keychain on the pouch does NOT have the Prada logo just like the auth which I was very happy about.. -Chain length seems correct.. I haven't measured it but judging by photos of auths it seems accurate -Pouch is smooth and not lumpy like many other reps -now here's the kicker.. yes I know it's only on the inside and nobody will see it and even if someone did see the inside of the bag from a distance I highlyyyy doubt they would notice.. but it seems like such a simple thing to get right.. the inside logo is most definitely crooked.. when I mentioned this to Weng after being sent PSPs he basically said his version of "it is what it is" lol since the outside and the rest of the bag looked fine I decided to choose my battles and go ahead and GL.. which now upon receiving my bag I actually am happy with it and I bet if I had pushed for him to change the bag due to inside logo there would have been some other flaw with a new bag that would have been more noticeable than the minor issue with mine.. weng's response to my complaint about crooked logo anyway.. -.5 for that
---
Satisfaction – 9.5/10
Overall I'm extremely happy with this bag! I just cannot justify spending $2000 with tax on a nylon bag.. no matter how intense my nostalgia for the early 2000s is.. so for the price I'm thrilled.. I don't think the bag is calloutable BUT if there are any glaring major defects that I missed please let me know.. constructive criticism is welcome..
---
Seller Communication and Service – 9.7/10
Weng always responded promptly.. A little ticked off at his response about crooked logo but I guess he was right that maybe some other bags were worse.. and I know it's unfair to expect perfection but whatever.. the lightning fast shipping made up for it and i'm overall happy with the bag! Also not sure what "Weng" factory is and the 2 dif sets of factory photos but it's all good..