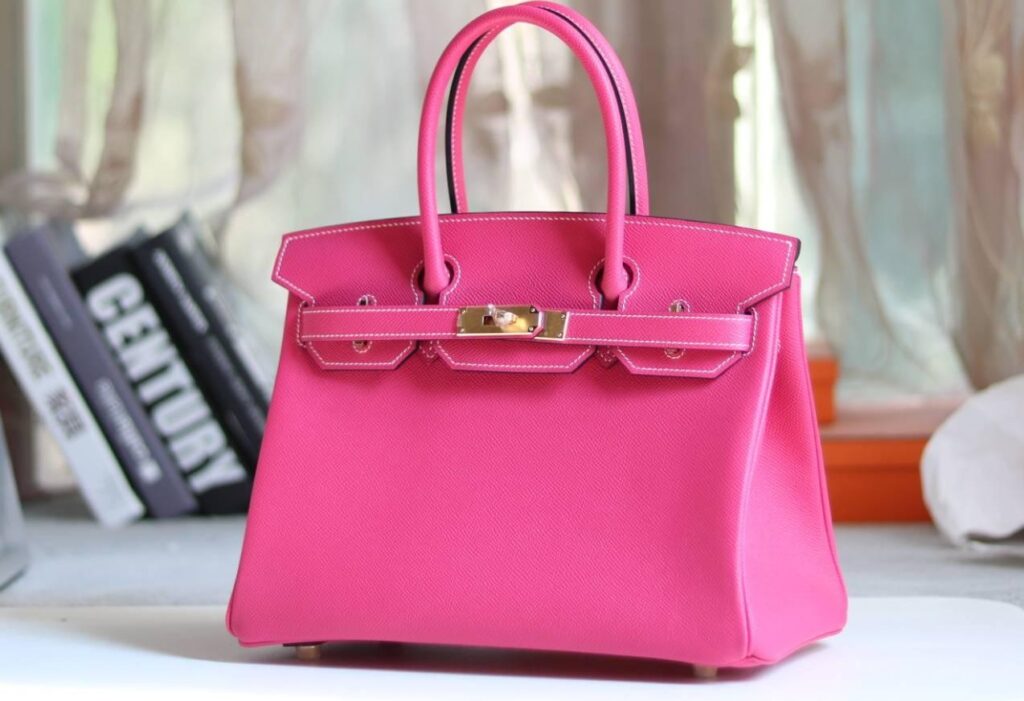 One thing I noticed across the board is that price does not necessarily reflect or guarantee quality. I have gotten $400 birkins that matched up way better than ones that cost $700+. I still believe that ddmode is a great value and that symode is still overpriced and lackluster (If you have not read my past reviews, I own auths I compare these reps to). Pssst I shared my symode and a few other seller's birkins with a group of auth toting gfs that own all the leathers and even the exotics down to the Himilayans. After much scrutinizing (feeling, sniffing, petting) everyone of these ladies said the most fake when compared was symodes bag coming in way too heavy and thick. For that reason alone I still will not purchase a Symode ever again as it still holds true to what I said about their bags. I do think even UB's birkin is way better than sy's, but Rachel herself is another headache. Ok enough about the sellers I like and dislike as I know everyone has differing opinions. If you love sy you love sy. There's no right or wrong. Let's move on.
I had heard about Steven through the grapevine over a year back and didn't buy from him as I thought his pricing was a bit high compared to cheaper sellers and ddmode. But with the pandemic and with my shipping agents being way too busy I decided to check out sellers that shipped direct to the states. I had not tried out Steven yet so decided to give him a chance (thank you pandemic for giving me the opportunity to try him out otherwise I would've glossed over him). I also heard that Steven might even source from the same factory as sixmode and ddmode (but after receiving the bag I think it's a completely different factory). On top of it all, I was recently offered an auth epsom Rose confetti b30 from the boutique so decided my Steven bag must be an epsom as well for comparison's sake.
And for those of you that don't want to read every single detail on Steven's bag my verdict is that I would purchase from him again.I do find that he has one of the best epsoms. I would rate his bag a 98/100 and better than my fav seller ddmode. In fact, I'm putting in an order for a togo after their holiday to compare to my auths.
-Item:
Birkin 30 Candy line in Rose Tyrien Epsom with gold hardware
-Seller: Non TS Steven
-Wechat: luxbea2018
-Price: $850
-Payment: ppff includes shipping thru ems
-Order Timeline:I ordered sometime mid January 2021 and received it February 15.
-Photos:
Psp: here
My pics: here
Authentic: https://www.lecrin.sg/hermes/en-msbk2509808.html
-Quality 9.9/10:
Background to how I rate quality now—
I think the term quality is very subjective when it comes to reps. I'll only be talking about H reps here particularly pertaining to birkins. What is low, mid, or high tier? Is high tier the feel of a Ub, Symode, or Minion bag because it simply feels and smells more luxe? Or because it has a price point at over $1000? Is the price point what automatically sets apart what is superior and what is inferior? Is a low tier bag priced around $400? And a mid tier $600-900? I've long given up on these pricing points. If you step foot into the rep market in China yourself, you can get a great "high tier" bag at less than $500 that's better than the $600-1200+ you're paying here!
Is "high" tier also the fact that the seller showed you a picture of Haas leather? Do you even know for a fact that even after showing you a Haas pic that your bag was truly made from that particular leather? You don't. You choose to believe what you want to believe especially at the price point you paid.
I bought a "high" tier bag from non-ts JJ that was suppose to be imported exotic leather. I saw no difference next to the "mid" tier croc I paid for from non-ts Yun. I then compared it to my auth croc and still no difference that I can detect. I paid 4x the price to JJ. JJ's details were just only a tad better than Yun's but was it worth the 4x markup? I also paid JJ $100 more for her version of an upgraded authentic quality hardware and it turned out worse than the non upgraded version.
I don't like using these terms anymore. These days I term my h rep bags as bad, good, or great. Simply put, the bad is most likely made out of pleather and has the majority of details wrong. The good and great are both made of real leather, but it'll come down to the details. Good might get 88-94ish% of details correct. Great will get 95-99% of the details correct. For 100% stick with the real deal and the experience. 100% is also me walking out of the Hermes boutique with a new B and less than 12 months later, this is what happened to my pins. It's tarnished and chipped. It didn't even hold up as well as my reps. 🙁
With all that aside, I do think Steven's quality is great! And at a good price point. When I took the bag out of the box and without having to compare the bag to my auth yet, I could already tell the dimensions were accurate and that the feel of the epsom wasn't too off from the auth. There was no fufu smell. I glossed over the stitching and the piping and nothing was loose or looked out of context to what I know about the real deal. This is a solid rep.
-Accuracy 9.8/10:
–Leather 9.5/10:
I've tried a few different epsoms from other sellers and factories and they were all stiff as a brick. And just didn't come close enough to the real deal. With Steven's epsom it was the best I've felt even compared to JJ's. JJ was another seller that had fairly good epsoms, but Steven's epsom is way better than JJ's. So I do believe Steven's epsom comes the closest to auth. Even DD's epsom was pretty stiff. I think with a few layers of honey conditioner the epsom will soften up and will feel almost exact to the auth. Steven's epsom leather seems to be the thinnest out of all sellers but still about 0.2 mm thicker feeling than the auth.
-Measurements 10/10:
As you can see from pics, the measurements and dimensions are accurate. The weight comes in almost exact. I'm not going to bust out my ruler to measure as that just seems crazy to me. I've done this in the past with reps but nowadays if it looks and measures up side by side nicely with my auths, that's all that matters. With my naked eye the rep and the auth match in dimensions extremely well. The height is the same. The width is the same. The depth is the same. The sangles, and handles all sit at the same level and height.
-Stitching 9.5/10:
Both bags use the saddle stitch method and it is prominent on the rep. However, I do feel the rep's thread is a tad thick compared to the auth. This has been true of most reps I've come across, but it's a minor detail that really doesn't make you question the quality of the rep.
-Glazing 9.8/10:
The reps glazing matches in thickness, length and width wise to the auth. Glazing color is smooth and consistent. This pertains to the backing of the bag. And is one of the most important details. The minor details are on the sangles and clochette. You can see that the glaze is slightly 0.1mm thicker than the auth for the sangle and clochette.
-Piping 10/10:
The piping is the area where the bag corners meet. You see how the leather piece goes straight up and tapers off at the highest point. It barely reaches the stitches by 0.1. If it meets or goes over the stitches it would probably be a slight call out. Steven's bags piping is the same as my auths.
-Sangles 9.7/10:
The sangles match up to the auth in length and width. The depth of the sangle is slightly thicker from the thicker glazing. The pins are also slightly bigger than the auth. Look at the pearls and you'll see it is ever so slightly a tad bigger. The cutout of the sangle area is also shorter and wider than the auth (the rectangular cut). The sangle attachments on the back are also more rounded at the tip than the auth. None of this is obvious to the naked eye and isn't a big deal to me. Some reps leave too much exposed leather on the sangle plate or the curve is too rounded. I'm happy to say that Steven's matches the auth.
-Pearling 9.8/10:
The pearling on the sangles are a tad bigger than the auth. The pearling on the front plates match. Everything looks hammered and seems to be accurate compared to the auth.
-Turnlock 10/10:
The turnlock is super smooth and weighty. The feel of the turn is exact to my auths. And I mean EXACT! Steven's bag nailed the turnlock. In the past I've said the turnlock will be a dead giveaway if it's loose and has no weight. Sometimes the reps are choppy when turning, but steven's is uber smooth with weight like the auth.
-Hardware & Handles 10/10:
The gold hardware color matches my gold hardware auths. The hardware has no tarnish and looks clean and smooth. The feet hardware are also correct.
The handles look really good and not pulled too thin. It looks exact to my auth in the roundedness. Stitches on the handle look accurate. The handles stand on the same height as my auth.
-Front logo, & Sangle hardware logo 9.5/10:
The front logo is a bit fuzzy in pics but seems fine in person. It also seems to have the floating "S" if you stare hard enough at it, but who would. The logo also seems to be sitting a bit higher than the auth.
The sangle hardware logo is accurate. I saw the same exact bag with the same hardware logo.
-Date stamp 0/10 for fantasy 10/10 for 2021:
The date stamp is where Steven messed up here. This is an older bag from the H candy line, and the date should have been stamped on the sangle not the interior like the new bags which would make this a fantasy bag. No one is going to look at my date stamp so it doesn't matter. As for the interior date stamp itself it matches exactly to my auth year date stamp. I won't be showing you my auth serial stamp for security purposes as the serial now ties in with the customer. Stevens year stamp is superb for 2021 bags.
-Clochette, Lock, & Keys 9.8/10:
I never use the clochette, lock, or keys so whether it's made right or not won't affect how I feel about the overall bag. The lock is weighty and matches the auth. The keys are accurate too. I'm unsure about the font on the lock but it won't bother me anyways. The clochette itself is a tad thicker on the side compared to the auth, but matches in size. It also falls about one inch shorter than the auth. Overall, this isn't a deal breaker. I won't be using these anyways.
-Satisfaction 10/10:
This bag is glorious. It was extremely hard finding a great quality epsom. Everything about this bag is near perfection. I can see myself wearing this out in public with confidence. Is this a "high tier" bag? I don't know and I can't answer that as that is subjective. However, I do know that it is a great bag and I would pick it over UB, Symode, JJ, Minion, and DD (and veteran rep ladies know how much I loved and raved about my DD bags).
-Shipping 10/10:
The bag came double boxed and the inner box had the bag wrapped tightly in bubble wrap. The dustbag was also flipped inside out. There was no brand box as I never requested one anyways. I do think he is one of the best at packaging. The bag came in its original shape and nothing was squeezed or smushed.
-Seller Communication 10/10:
Steven was a delight to work with. He was able to message back in English with no problem. I don't ask many questions anymore with sellers. These days I simply show them the bag I want, ask them how they ship, and the form of payment they take. Then I pay and I wait. I do think he will answer any questions a new buyer might have. He is definitely the opposite of dd. I love his packaging and he is fairly fast at getting the bag made and out to you within a month. Since I'm not able to travel to the physical rep market this year, I believe I found my new go to for my H fix.